🧛
Flea, worm and tick treatments + sign up offers
These neat services send you personalised treatments through your letter box at exactly the right time, keeping your furry family member flea, tick and worm free.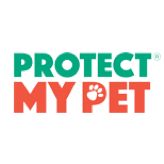 PROTECT MY PET
10% off new plans
Protect your pet from fleas, ticks and worms. Get the exact dosage when they need it.
Risk free plans, pause or cancel any time
Refer a friend and get a free box each
Never Miss A Deal
Our best deals get snapped up fast.
Join us today and get them first before they're gone.
Unsubscribe anytime with 1 click