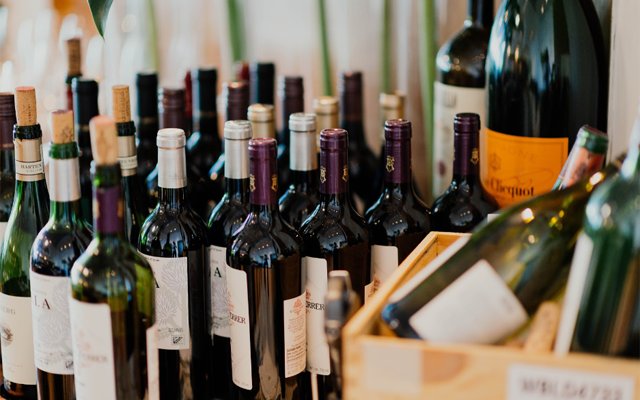 Whether you're a wine, beer, or coffee lover, a drinks delivery service helps you enjoy your favourite beverage hassle-free. What could be more convenient than having a box of your favourite drinks delivered to your door? 
On top of being convenient, a drinks delivery service can help you explore new drinks and expand your taste. But how do you pick the best service for your needs? To get you started, we have put together a list of some of the best drinks delivery services. No matter your beverage of choice, there is an option for you below.
Best Wine Delivery Offers.
Laithwaite's Wine. 
Laithwaite's Wine offers a great selection of wines. There are over 1200 wines to choose from. Depending on your preferences, you can opt for amazing reds or whites, or you can order a mixed reds and whites case. Laithwaite's Wine is an excellent way for you to discover award-winning, small-batch wines. 
Laithwaite's Wine has an unbeatable introductory offer. You get a £100 discount on a case consisting of the season's favourites. With this offer a bottle of wine will only cost you £5.42. In addition, you'll also get 6 Free crystal glasses! 
A Laithwaite's subscription is very flexible. You can swap wines, delay your delivery, skip or cancel at any time. If you love Laithwaite's Wine, refer a friend and get some free wine.
Waitrose Cellars.
Waitrose Cellars offer wines, spirits, and beers. They stock over 1200 wines and 400 spirits, and everyone is bound to find a drink that they fancy on their webshop. There are also vegan and organic options.
It's very easy to find your perfect drink at Waitrose Cellars. You can filter the wines using parameters such as price, grape variety, colour, region, and country of origin. Whether you are looking for a £4.49 20cl bottle of Sparkling wine, or a £800 Magnum, you'll find your ideal wine at Waitrose Cellars.
Virgin Wines.
Virgin Wines is a unique wine delivery service. It doesn't stock wines from the popular big brands. Instead, they offer over 700 wines made by talented independent winemakers. Often, the wines are exclusively sold through Virgin Wines. 
This brand is perfect for wine enthusiasts as you'll get to experiment and discover interesting and outstanding wines that are less well-known. Buying from Virgin Wines is risk-free as they have a money-back guarantee. 
Top Beer Boxes and Subscription Services.
Flavourly Beer Subscription.
Flavourly stocks a wide range of fantastic craft beers from leading craft brewers. You can also buy wines and spirits from them. You do not need to subscribe to the service to order from Flavourly.
You can get 20 beers and two free tasting glasses from Flavourly at a cost of £29.95. With this deal, the cost per beer bottle is £1.50. They'll also deliver the beers for free, saving you £6.
Beer Hawk.
Beer Hawk is every beer lover's dream. You can choose from over 1000 excellent craft beers and ales. Whether you prefer low and no alcohol beers, mixed cases, big packs, or kegs, you'll find remarkable beers at a competitive price point here. 
You can order 24 beers for £35 from Beer Hawk. With this deal, the cost of a beer is £1.46 and the beer is delivered free of charge! You don't need to subscribe to order from Beer Hawk, and when you refer a friend to this service you'll get free beer.
Beer 52 Beer Subscription.
Beer 52 is perfect for beer enthusiasts interested in experimenting and discovering new drinks. Their beer selection features beverages brewed by independent breweries from different parts of the world. Each month presents an opportunity to try beers from a different country, including specialty small-batch brews. 
Beer 52 has an excellent offer to get you started. You can get 8 FREE beers worth £24 delivered. You'll only need to pay £4.95pp which makes each beer only 62p! An ongoing beer subscription costs £24 per month, and you can cancel or pause your subscription at any time. You can get more free beer by referring a friend to the service.
Adnams.
Adnams offers a variety of beers and ciders, spirits and wines. Their huge selection of beers ensures that every one, regardless of their tastes and preferences, is accommodated. You'll also find a variety of vegan options on their webshop. 
You can get a £10 discount on your first order at Adnams. The minimum order at Adnams is £60 and orders above £80 are delivered at no cost.
Best Home Delivery Services for No Alcohol.
Punchy.

PUNCHY DRINKS
25% off your first order. Cans from £1.32 delivered.
Punch - alcoholic & alcohol free options
Punchy makes natural fruit punches that are gluten-free, vegan, low calorie, low sugar and plastic free. They currently offer three drink options which are; Holiday Romance, Golden Hour, and First Dip. With each drink, there are two variants, one with alcohol an identical one without. 
These fruit punches are adventurous and flavourful, and are an ideal low alcohol or no-alcohol drink.
Coast Beer.
Coast Beer is the perfect brand for when you are "not drinking." Their alcohol-free craft beers are juicy, vegan, and impressively delicious. Coast Beer has recently come out with the world's first alcohol-free Single Hop beer series. The beers in this series are very low calorie. 
Coast Beer has an offer that allows you to get 15% off your first order. With this deal, the price of a beer is £1.38. Orders above £35 are delivered for free.
Coffee Subscription Services for the Morning After the Night Before.
Pact Coffee.
Pact coffee is very popular among coffee lovers in the UK. This brand allows their customers to highly customize their orders. You can choose between coffee pods and coffee bags, or even opt for both. You can also pick between regular and decaf coffee, choose your preferred grind, and the frequency of your deliveries. 
The quality of Pact Coffee is excellent, and the flavours and aromas are spectacular. You can get 30% of your 1st, 3rd,and 5th Pact Coffee orders. Their subscription is flexible, and you can cancel or pause at any time.
Rave Coffee.

RAVE COFFEE
£5 off your first order
Fresh, roasted, compostable coffee pods
Rave Coffee not only supplies you with amazing coffee, but they also blend ethically and sustainably. Each coffee order comes with an informative note card that you can also use to rate your drink. Your coffee will be delivered in letterbox friendly packaging. 
A subscription of Rave coffee is highly flexible, and you can cancel, pause, or skip whenever you want.