🥑
Vegetarian friendly sign up offers
Vegetarian products and services. Whilst not all services are exclusively vegetarian, they all have vegetarian options.
No sign up offers, but still worth checking out these vegetarian friendly brands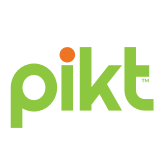 PIKT
Order fresh, organic produce straight to your door. Ethically-sourced, quality fruit and veg is at the heart of what we do.
Never Miss A Deal
Our best deals get snapped up fast.
Join us today and get them first before they're gone.
Unsubscribe anytime with 1 click