📈
Fee free trading platforms - Sign up offers
Investing is one of the best ways to grow your savings. These new trading platforms have made learning about stocks and shares a lot more accessible. Now there are no fees (typically £12/trade) and with fractional shares you can own £1 of McDonalds!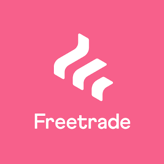 FREETRADE
FREE share worth up-to £200 when you sign up
Start investing in US and UK stocks, bonds, gold and more for free
Refer a friend and you both get a mystery share worth up to £200
Fractional shares - own £1 of Google
Never Miss A Deal
Our best deals get snapped up fast.
Join us today and get them first before they're gone.
Unsubscribe anytime with 1 click