🌱
Vegan friendly sign up offers
Plant powered products and services. Whilst not all services are exclusively vegan, they all have vegan options.
No sign up offers, but still worth checking out these vegan friendly services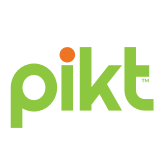 PIKT
Order fresh, organic produce straight to your door. Ethically-sourced, quality fruit and veg is at the heart of what we do.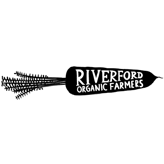 RIVERFORD
Organic recipe and grocery boxes. Vegan and vegetarian options.
What is the difference between Vegan and Vegetarian?
Many people are confused by the terms 'Vegan' and 'Vegetarian' and some even think that there is no difference at all. But although they may seem similar, there are some differences. The main difference is that Vegetarians only avoid eating animals, while Vegans avoid all animal-sourced products, such as dairy, eggs, honey, and others. And since Vegans mostly choose this diet for moral reasons, they are also passionate about animal welfare. Many Vegans avoid not only eating any of the animal products and animal derivatives but wearing fabrics made from animal skins and byproducts, as well. They also look for cruelty-free cosmetics and makeup products.
What is classed as a Vegan product or service?
The simplest way to know if a product is classed as Vegan is to check its labelling. If there is a 'Suitable for Vegans' label or a 'Certified Vegan' logo, you are good to go. However, not all Vegan products are marked as such, so you should also scan the ingredients lists. But do you know what you should look for? You should look not only for the animal products but for the animal derivatives, such as lactose, butter, albumen, anchovy, beeswax, honey, lanolin, collagen, carmine, and many others, as well. It might seem overwhelming at first but once you get more into it, you would be able to spot all of the non-vegan ingredients just by glancing at the ingredients list.
What is a Vegan meal box?
Unlike the convenience food, which is prepared at a kitchen facility before it is shipped to you, a meal box consists of pre-portioned and sometimes partially-prepared food ingredients, as well as recipes you should use to prepare home cooked meals. A Vegan meal box is the same as the regular meal box but free of animal products and animal derivatives. Whether you are already a Vegan or you are new to a plant-based diet and Veganism, you will sure have fun trying out new recipes and enjoy tasty food and exciting new flavours.
What are the different types of Vegan meal boxes available?
Different meal box delivery services offer different types of meal boxes. Some will send you only herbs and spices, and you will have to shop for the fresh ingredients (fruits, vegetables, coconut or almond milk, and more), while others will send you a meal box with all of the required ingredients to prepare your new recipe. Ingredients are pre-portioned so there is no food waste, and some companies will even send pre-chopped ingredients so you can spend less time cooking and more time with your guests. And if you are not in a mood for cooking or do not have enough time, you can always order a pre-prepared meal box. You will get a ready-to-eat dish you can serve immediately or that requires minimal preparation (usually just heating).
How much does a Vegan meal box typically cost?
Mindful Chef offers Vegan meal boxes for 1 or 2 people, as well as for a family (4 adults or 2 adults and 2-3 children). Depending on the option you choose, you can select from 3-5 recipes if cooking for 1, 2-5 recipes if cooking for 2, and 2-3 recipes if cooking for a family. Family meal kits are the most expensive (from £16 to £19), while recipes for one are £9-10, and recipes for 2 are from £10.5 to £13. Make sure you fill up your box when ordering from Gousto. This way, you will get the best price per serving (£4.37 when cooking for 2 people of £2.98 when cooking for 4). In its range of 12 recipes available every week, Feast Box has at least four Vegan recipes. Their price ranges from £5 to £8 per person (you can order for 2 or 4 persons). Simply Cook has a flat price of £9.99 per box. You can add four meal kits to each box. Each of the meal kits may include herb and spice blends, oils, garnishes, rubs, culinary pastes, and specialist stocks. A trial box is available for only £3!
Can you get a Vegan meal box for free?
Yes, you get a Vegan meal box for free! Refer your friends and family to Simply Cook (using your unique referral link), and for every successful referral, both you and your friend will get a free meal box. To be eligible for a free meal box, your friend must sign up and place its order. You can claim only one free meal box per month. And once you successfully refer 5 of your friends, you will also get a discount valid for a lifetime. You will pay for your meal box £7.99 instead of £9.99. You can also refer your friends and family to Mindful Chef, The Spicery, Gousto, and Feast Box. You will not get a free box but will get a credit in your account you can use to eat for free once you refer enough friends. Mindful Chef gives you £20, Gousto and Feast Box £10, and The Spicery £5 credit.
Do the major meal box firms have Vegan meal delivery options?
When it comes to the major meal box firms, although they are not completely Vegan they do have some Vegan meal delivery options available. Each week, Mindful Chef offers 6 delicious Vegan recipes to choose from. You can choose up to 5 recipes, depending on how many people you are cooking for. Free nationwide delivery is also available. There are no commitments, so you can arrange deliveries to fit around your schedule. In its range of over 40 tasty recipes available each week, Gousto has some vegetarian and plant-based options, as well. You can filter the menu or look at the information box below each recipe. You can choose 2, 3, or 4 recipes. Feast Box also has a selection of different vegan and vegetarian recipes available every week (it guarantees a minimum of four vegan recipes). All recipes on the menu are replaced every Sunday. You can filter the menu for these recipes, and order a minimum of two or a maximum of four recipes in each box. Simply Cook is working on expanding its range of Vegetarian and Vegan recipes so keep your eyes on it. And since you are the one adding the fresh food, you can easily swap ingredients and adapt each recipe to suit your lifestyle.
What other Vegan products and services are available?
As mentioned before, Vegans avoid not only eating any of the animal products and animal derivatives but also attempt to exclude all forms of animal exploitation and cruelty, whether for clothing, cosmetics, makeup, entertainment, or any other purpose. Vegan companies are becoming more and more popular across the world, making it easier for anyone to transition to and live a Vegan and the plant-based lifestyle.
The Vegan Kind is the most popular subscription box service for Vegans available in the UK. Choose between a Lifestyle or Beauty Box, and discover some yummy Vegan treats, recipe cards, skincare, cosmetics, and beauty products, as well as a secret 'inedible extra' lifestyle product in each Lifestyle box. Awebox is the fully customisable subscription box service, and although it is not completely Vegan, it does offer Vegan snacks.
Many companies, such as Muscle Food, Allplants, Huel, Planty, and Queal, offer Vegan and plant-based ready meals and snacks. You can also order some Vegan multivitamin supplements, protein shakes and bars, as well as smoothies and hydration drinks, from companies such as The Good Guru, Tribe, Swisse Me, Ambronite, Jake, Nuut, Saturo, Jimmy Joy, and many others. You should also check out Beer52, Coast Beer, Three Spirit, Humble Warrior, No1 Botanicals, Punchy, and Ugly Drinks for some plant-based drinks.
And if you would want to cook some delicious food from around the world, take a look at The Spicery and Spicentice, and order the freshest and most flavoursome spices available. The spices themselves are Vegan and you can easily adapt most of the recipes available at The Spicery to suit a Vegan diet. Look for a green 'Veggie Friendly' badge on their spice kits, or check out its Meat Free Magic subscription. Spicentice has a 'Vegan & Vegetarian' section in its meal kits menu. Check it out and order your Vegan spices from just £1.59.
Which are the best-rated meal box delivery services that have Vegan options?
Mindful Chef, Simply Cook, and Gousto are all rated as excellent on Trustpilot. With over 8,400 customer reviews, Mindful Chef has a TrustScore of 4.8/5, Simply Cook has over 5,400 and a TrustScore of 4.7/5, while Gousto has more reviews (over 12,000) but a little lower TrustScore (4.5/5). Whichever you choose, you will not make a mistake. Try them out and see for yourself! And do not forget to leave a review and help some future customers make their decision when it comes to ordering their Vegan meal kits.
Never Miss A Deal
Our best deals get snapped up fast.
Join us today and get them first before they're gone.
Unsubscribe anytime with 1 click