🏦
UK digital current accounts
Also known as challenger or neo banks, these UK current accounts are opened in minutes and run purely from on app on your mobile. They have a many useful features to help you with your everyday banking needs.
No sign up offers on these banks, but still worth checking out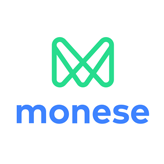 MONESE
The first UK based challenger bank since 2015. Free current accounts, student accounts, business accounts. Get £25 for each friend you refer.
Never Miss A Deal
Our best deals get snapped up fast.
Join us today and get them first before they're gone.
Unsubscribe anytime with 1 click