Where can I buy recipe boxes / meal kits in the UK?
Does it ever seem to you that looking for new recipes is as time-consuming as actually preparing the meal? Especially if you'd want to try out a new diet (such as keto or low carb). And not to mention going to several grocery stores to pick up all of the ingredients you need... With recipe boxes, you'll longer have to browse through millions of different recipes until you find the right one. Now you can get delicious recipes with all of the ingredients delivered directly to your door, anywhere in the UK. And since all of the ingredients are measured and pre-portioned, there'll be no unnecessary food waste once you're done cooking!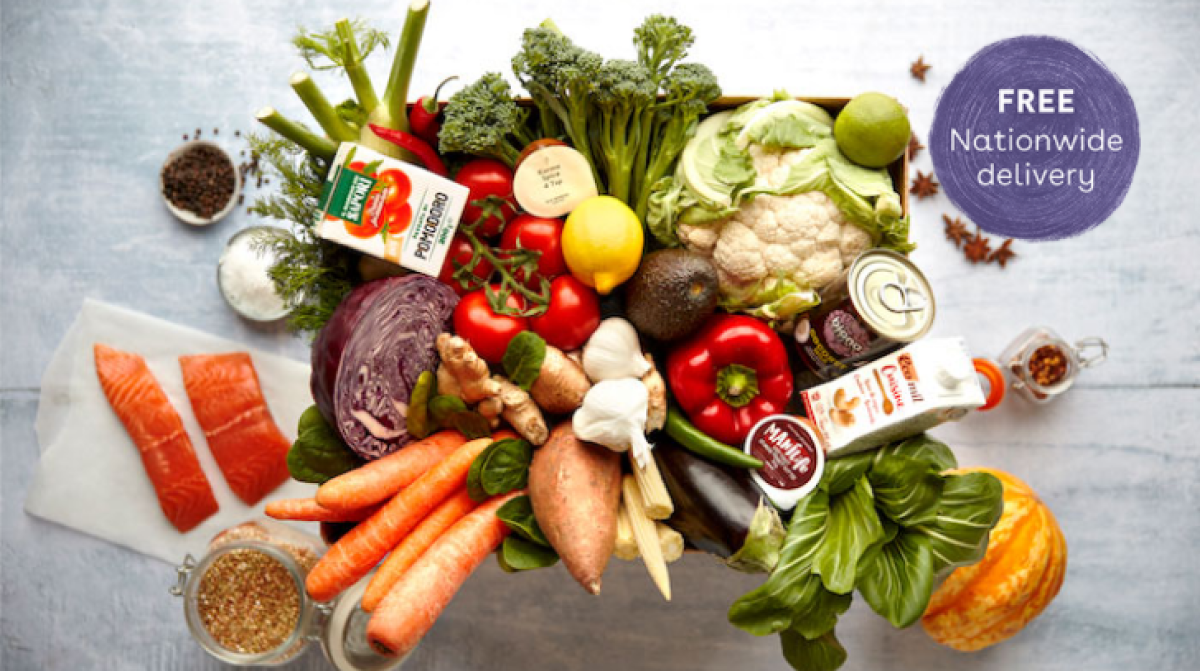 So, if you're looking to learn more about new flavours and ingredients, and get some dinner ideas, there are several recipe boxes you should try: Mindful Chef offers nutritionist-approved recipes with fresh, local ingredients, MuscleFood provides premium lean meat as well as nutritional supplements that will help you reach your fitness goals, HelloFresh has three options to choose from depending on your needs (Family Box designed for families with kids, Rapid Box with great tasting meals you can prepare in less than 20 mins, and Classic Box with 20 delicious recipes to choose from), Feast Box offers authentic recipes from around the world, while Gousto has a range of over 40 tasty recipes each week including some new cuisines, family favourites, and meals that can be ready in just 10 mins. We've collected all of these recipe boxes at one place so you can try them out and enjoy all of the perks they offer to new customers. Even though they have no sign-up offers, you should also check Riverford, organic recipe boxes, and Morrisons Eat Fresh, with a range of food-boxes options, such as Occasions Boxes, Essentials Boxes, and others.
Which recipe boxes are vegan?
Whether you're a vegan all your life or you're new to a plant-based diet, you'll surely find something for yourself at these recipe box companies. Each week, Gousto offers 40 delicious recipes, and some of them are marked as plant-based or vegetarian. Feast Box also labels some of its recipes as vegan/vegetarian, while Mindful Chef has a Vegan Recipe section in its menu, with 6 tasty vegan recipes each week. Have fun trying out some new recipes and enjoy exciting new flavours with seasonal vegetables. Check out our vegan page with loads of sign up offers and discounts.
Which recipe boxes are organic?
If you're looking for a more sustainable option and you're tired of vague claims of social responsibility and greenwashing, try Riverford! Ever since 1987, they've been offering 100% organic products. No artificial pesticides or fertilisers, outstanding animal welfare, and full traceability from farm to fork are its pride. There are strict rules set out in the law that each of the products must meet in order to be labelled as organic. All organic products are inspected and certified by the Soil Association. And if always striving for more, check out its packaging-free box of loose veg.
Which recipe boxes make meals for one person?
Amongst all of the UK's recipe box companies, Mindful Chef is the first and only one to offer recipe boxes suitable for one person. However, since most of these meals can be kept in the fridge or in the freezer, there's no reason why you shouldn't order a box suitable for two persons and just split it into two days. It will save you not only the time you would normally spend cooking but money on the delivery, too.
Which are the best-rated recipe boxes?
According to the Trustpilot, the UK's favourite and highest-rated recipe boxes are Mindful Chef, Riverford, and Gousto. With over 7,000 customer reviews, Mindful Chef has a TrustScore of 4.8/5 stars. Riverford has the same rating (based on over 6,000 customer reviews), while Gousto has more reviews (over 10,000) but a little lover rating (4.5/5 stars). Still, all three companies are rated as excellent and would make a great choice when looking for new cooking ideas. 'Fabulous choice of delicious recipes', 'Great variety of menus', and 'Excellent service, outstanding products' are just some of the reviews you can find on their Trustpilot profiles. Try them out and see for yourself why these are the best-rated recipe boxes!

Never Miss A Deal
Our best deals get snapped up fast.
Join us today and get them first before they're gone.
Unsubscribe anytime with 1 click