🆓
Earn Free Cash
It may sound too good to be true, but there are many free services out there that willing to give you cash that you can withdraw, simply for giving them a go.
No free cash on these services at the moment: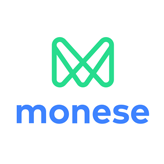 MONESE
The first UK based challenger bank since 2015. Free current accounts, student accounts, business accounts. Get £25 for each friend you refer.
Never Miss A Deal
Our best deals get snapped up fast.
Join us today and get them first before they're gone.
Unsubscribe anytime with 1 click