50% off first box + 30% off first month

How to claim your Gousto refer a friend discount link
To claim your Gousto discount code, click on the 'Get Code' button. Copy the code and continue to the Gousto website.
Select 'Choose Recipes' from the menu. First, you should enter your delivery postcode and set your delivery date.
Add 2-4 recipes to your box and click on the 'Checkout' button. Paste your Gousto discount code into the text box on the right.
Create an account and continue to delivery. Enter your delivery address and select a delivery method. Continue to payment.
Select one of the available payment methods, enter payment details, and change billing address if needed. Start your subscription.
More recipe boxes brands similar to Gousto
About Gousto
Gousto is one of the UK's favourite recipe box delivery services. It offers 2-person boxes with delicious meals for two, as well as family boxes suitable for  2 adults and 2-3 children. It's a subscription-based service. There are more than 50 recipes to choose from, including vegetarian, gluten-free, dairy-free, and many other options. Each week, you can add 2-4 recipes to your box. Each box comes with fresh ingredients from trusted suppliers and easy-to-follow instructions. Gousto guarantees quality - all of its recipes are tried and tested by its chefs and loved by its customers. Over the years, Gousto has delivered ingredients and recipe cards for more than 1 million dishes.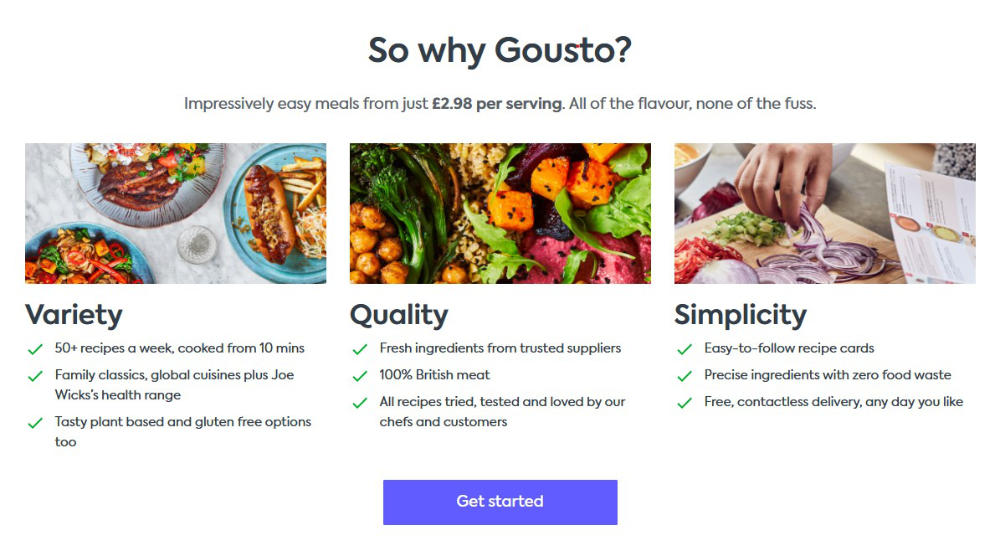 Gousto Delivery
Gousto delivers its orders to most of the mainland UK. However, there are still a few postcodes where delivery isn't available. You can find the list in the help section. Delivery is free throughout the week. You can expect your order between 8 am and 7 pm. The day before the delivery, you'll receive an email with a tracking link. If you won't be at home to accept the delivery, the courier can leave your box in a safe place you've chosen when placing your order. Gousto boxes are insulated and come with ice packs, helping the ingredients stay fresh and cool. 
Gousto Returns Policy
If there are any issues with one of the ingredients from your order (the ingredient is extremely damaged or is missing), you should report the issue using the 'Get help with this box' link on your account. And if your order is missing a recipe card, you can access all your recipes from your account. Click on the selected recipe, and you'll see step-by-step instructions and a full list of ingredients.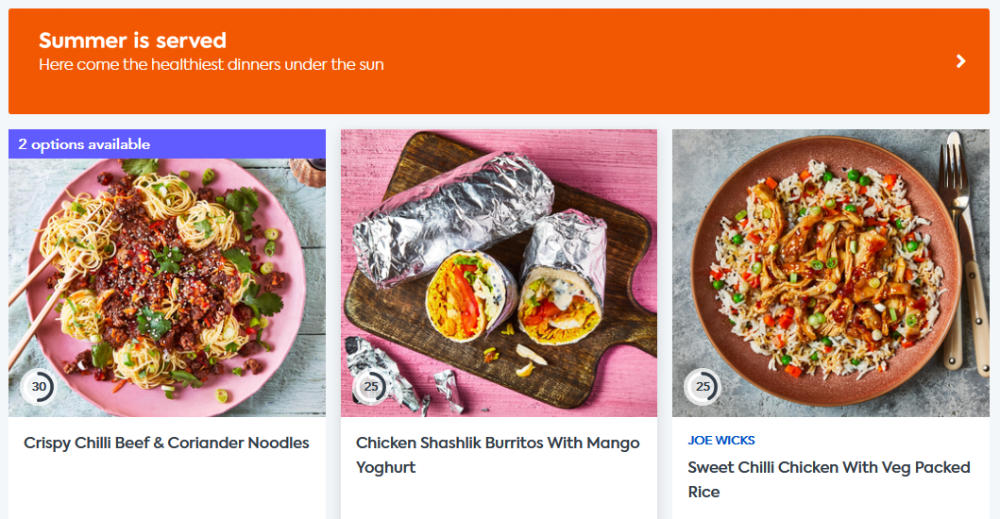 Gousto FAQs
What is a Gousto box?
A Gousto box is a recipe box that comes with precisely measured ingredients and easy-to-follow instructions. Each box can contain ingredients and recipe cards for 2-4 recipes.
How much does Gousto cost?
While placing your order, you'll be able to see the price per serving. It starts from just £2.98 per serving. The price will depend on the number of servings (2 or 4)) and number of recipes (from 2 to 4) in your Gousto box.
How do I cancel Gousto?
The Gousto subscription is completely commitment-free. You can decide to skip a box or cancel your subscription at any time. You can easily do this online from your Gousto account. There are no cancellation charges. To be effective immediately, your subscription must be cancelled by noon, 3 days before your next delivery.
What is the difference between skipping a box and canceling a subscription?
When skipping a box, you're only canceling the next box, and when canceling a subscription, you're canceling all future boxes until you decide to reactivate your account.
When does the Gousto menu change?
The Gousto menu changes weekly. Every week you can choose among more than 50 recipes.

Does Gousto have recipes that suit my dietary needs?
Gousto has a wide range of different recipes, including vegetarian (suitable for lacto-ovo vegetarians), plant-based (completely free from animal ingredients), gluten-free, and dairy-free recipes. 
Is there a kids menu?
There's no kids menu but there are some recipes with less chilli and other spices. Select the 'Everyday Favourites' tab at the top of our menu and browse family-friendly recipes you and your kids will love.
How easy are Gousto recipes?
In each Gousto box, you'll get easy-to-follow instructions as well as precise ingredients, ensuring not only that you won't waste your time on prepping the groceries, but there won't be any food waste, either. When selecting recipes, you can choose the ones that take no more than 10 minutes for cooking.
Will I need any special equipment to prepare the meal?
For most recipes, you'll only need pots and pans, as well as a chopping board and a knife. You can refer to the full recipe information if you want to know whether you'll need any additional equipment such as blender, food processor, oven-proof pan, rolling pin, etc.
Can I freeze ingredients before cooking them?
Yes, you can freeze the ingredients, except crustaceans (Prawns) and molluscs (scallops).
Can I freeze cooked meals?
Yes, you can also freeze cooked meals when you have leftovers, just remember to use them within one month of freezing them. 
Is there a Gousto app?
Yes, the Gousto app is available for your iOS and Android devices. You can download it from the App Store or Google Play. You can use the app to browse recipes, customise your Gousto box, place an order, and much more.
Is Gousto packaging recyclable?
Most of the Gousto packaging is recyclable. You can recycle the cardboard packaging, plastic pots, tins and cans, as well as some of the plastic bags. Plastic bags that cannot be recycled are the ones holding liquids (small sauce or paste sachets).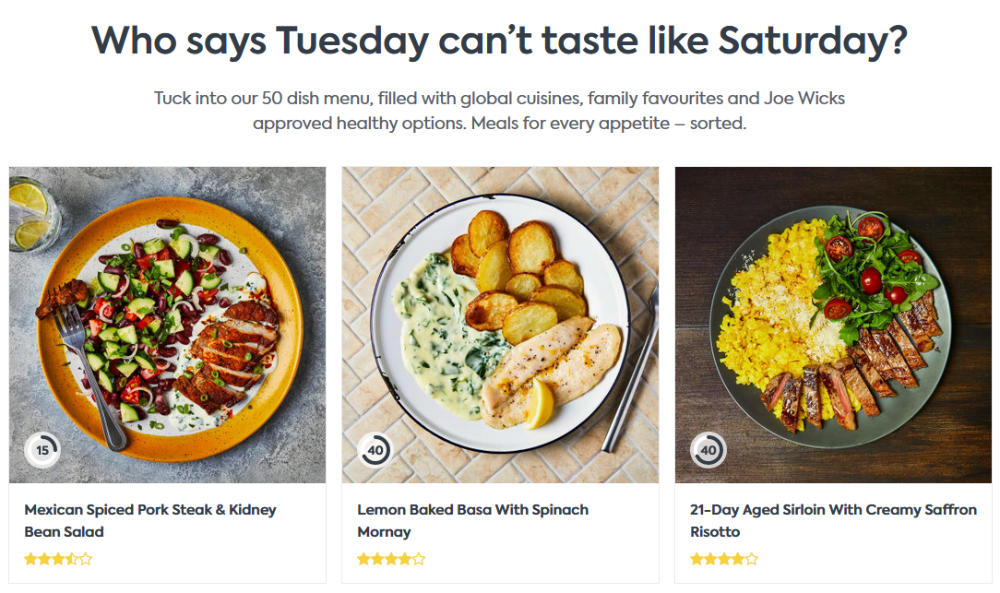 Gousto Reviews
With more than 18,000 customer reviews on Trustpilot and a TrustScore of 4.4/5 stars, Gousto is rated as excellent. Its customers love exciting new recipes with easy to follow instructions.
Related Offers
You'll find a great range of organic, seasonal produce at Riverford, including fruit and veg boxes and tasty recipe boxes. Save money on your order with our promo code.
Looking for something more geared towards the little ones? Little Cooks Co delivers easy and fun recipes and ingredients to help kids learn to cook. Alternatively, Little Bakers can help your little ones have fun while baking tasty treats.
If you're looking for healthy plant-based foods and supplements, check out our My Vegan discount code to save money on a great range of products.
 
Our Gousto referral codes can offer significant savings when making a new purchase.We update our promotional codes frequently, so make sure to check back before making your purchase.
Check out the latest Gousto referral codes to make huge savings. At Newbie Deals, we actively seek out the best offers for our readers to ensure you make significant savings. If Goustov offer a refer a friend program, we'll publish it. If they offer a discount code, we'll show it. If they have an exclusive offer, you got it, we'll bring it to you. By shopping with Newbie Deals and taking advantage of our Gousto referral codes, you can ensure you get the best deal in town.
Why Use a Gousto Referral Code?
Simply put, it can save you money, and who doesn't like making savings? With Newbie Deals, you can save up to 60% on your next Gousto purchase, by simply using our links. When you use our referral codes(or refer a friend scheme) nothing else changes other than the price you pay, it really is as simple as click, buy and save.