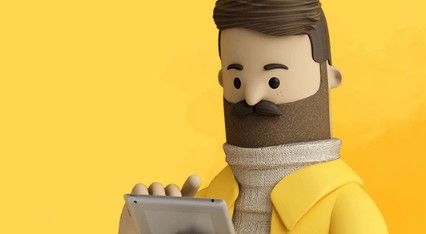 How to claim my Beyond discount code?
To claim your discount code, click on "Get code".
Copy the code shown, and click on "Continue to Beyond".
On the Beyond website log in or click on "Start for free" to create a new will.
Enjoy your 20% off your newly created will.
How does Beyond help me?
Beyond is an online business that can help you to set up your will online, and afford you with proper calmness. They are based in the UK and are mostly directed to help thousands of people who have some struggles. They are also providing an estate administration service that is making probate easier for a lot of individuals and families all over the country. Basically, their services are designed to improve and ease the lives of people, when they have some will or, at the worst-case scenario, some funeral in their close family. Their website is among the best when it comes to offers for online wills, funerals, or probate, and they have over a million visitors every year.
Can I create an obituary on Beyond?
Yes. You can create free obituaries on Beyond for your loved one, or you can help in crowdfunding, and fundraise for charity, or raise money for family funeral costs or other expenses. You can contribute with your fundraising in helping families who are struggling with funeral costs to say a proper goodbye to some loved one.
What is the cost of writing a will?
The cost of writing a will is just £90. You can write your online will from the coziness of your home, and it would be a legally binding will. You can start for free, and you will pay your will only when you print it and sign it. But, do not forget, with our special discount code, you will also get 20% off new wills. So, do not wait and write your wills while we are providing you these discount codes.
Do they have a "refer a friend" program or some kind of discount for more wills?
Yes, there are some advantages. If you sign up, you can refer your partner, and you will get a discount of £45. So, basically, if you want to sort out your wills together, you will get your wills for £135.
Can I compare funeral services and fees on their website?
Yes. They have made the first tool that has a huge directory of funeral directors, where you can make a price comparison of different funeral services and fees, and choose whatever fits your pocket. On their website, you can find an alphabetic list of UK funeral directors, read about their services, and contact them quickly and in an easy way.
Can I arrange a cremation on Beyond?
Yes, you can arrange a direct cremation on Beyond. If you are scheduling it at the moment, it will cost £1,195, or it will cost £1,595 for a prepaid plan. Beyond provides a simple, respectful cremation that takes place separately from any ceremony.
Other Sign Up Offers
If you are looking for similar online wills or probates, you can check out Active Wills or Make a Will Online. Active Wills is so affordable that everyone can set up a service, and be sure that their family and loved ones would be protected at any time. And Make a Will Online is committed to their mission to afford every person to write an online convenient and stress-free will while avoiding solicitors fees. And, if you are more interested in some finance offers that could also ease your life and get you more money on the move, see our finance offers and special offers for them.