How to claim your free Fiit promo code
To claim your free Fiit promo code, copy the code from a new window that'll pop-up when you click on the 'Get Code' button on the right. Follow the link to the Fiit website.
Click on the 'Start Free Trial' button and select one of the available plans. Enter your personal details, and select your country from the drop-down menu below.
Review your order. Paste your free Fiit promo code on the line below and click on the 'Apply' button next to it. Click 'Continue'.
Add your card details, tick that you agree to Fiit Terms of Use, and click on the 'Pay Now' button below.
More home workouts brands similar to Fiit
About Fiit
Fiit is a fitness app developed in 2017 by three friends who had a vision of making exercise a habit for everyone. Fiit.tv app allows you to exercise anytime anywhere. All you have to do is sign up, download the app, and connect to your TV or use it on the go. You'll find hundreds of HIIT, strength, combat, pilates, and yoga workouts to choose from, as well as exclusive breathwork classes. Several complete training plans are also available. The app will monitor your heart rate, calorie burn and reps, making it convenient for you to track your progress over time. And if you're more motivated when competing with others, you can invite your friends to join live leaderboard classes. Download the Fiit app today and start burning fat and building muscles. With Fiit, you'll never again get stuck in a boring exercise routine.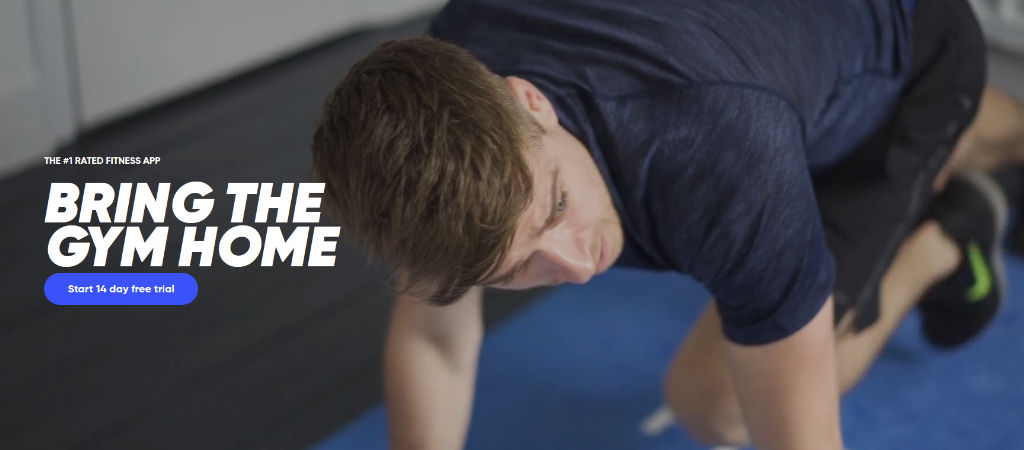 Fiit FAQs
Is the Fiit app available on Android and iPhone?
Yes, the Fiit app is available on both Android and iOS devices. However, it's only available for UK and USA customers. However, you can always join the waitlist to be among the first ones to know when the app will be available in your country, and in the meantime, there's enough useful information on the Fiit blog.
Do Fiit offer free membership to NHS workers?
Yes, Fiit offers 3 months membership free of charge for teachers and NHS workers. The offer is only available to new members - persons without an existing subscription or the ones that haven't already tried a free 2-weeks trial.
Do I need a mat to use Fiit?
All you need to start exercising with the Fiit app is your phone and some free space where you can exercise. However, it's always a good idea to use a fitness map, especially for exercises on the floor. For some classes you may need resistance bands, dumbbells and kettlebells, but there are many others where you can only use your bodyweight. You can find all the equipment as well as fitness apparel on Fiit online shop.

What is a Fiit tracker?
The Fiit tracker is a workout essential you'll need to bring the gym to your home. For only £45.00, you can track your progress and see your Fiit Points in real time. 
Does Fiit offer gift cards?
Yes, Fiit offers gift cards you can buy and gift to your friends and family. Choose between monthly (£20), quarterly (£45), and yearly subscription (£120). Gift cards are delivered via email.
How much does the Fiit membership cost?
To access Fiit workouts, you'll have to buy a Premium subscription. If you're unsure if a Fiit Premium subscription is the right choice for you, start with a free 14-day trial and see how it goes. Once you decide you're ready to join as a Premium user, you can purchase a monthly plan for £20 per month, or you can buy a yearly subscription and pay £120 annually.
What can I find on the Fiit blog?
Visit the Fiit blog on Fiit website, and find different delicious recipes for healthy meals, as well as training hacks and advice, and much more. Read what experts have said about not only exercise and nutrition but overall health and get to know how your body functions.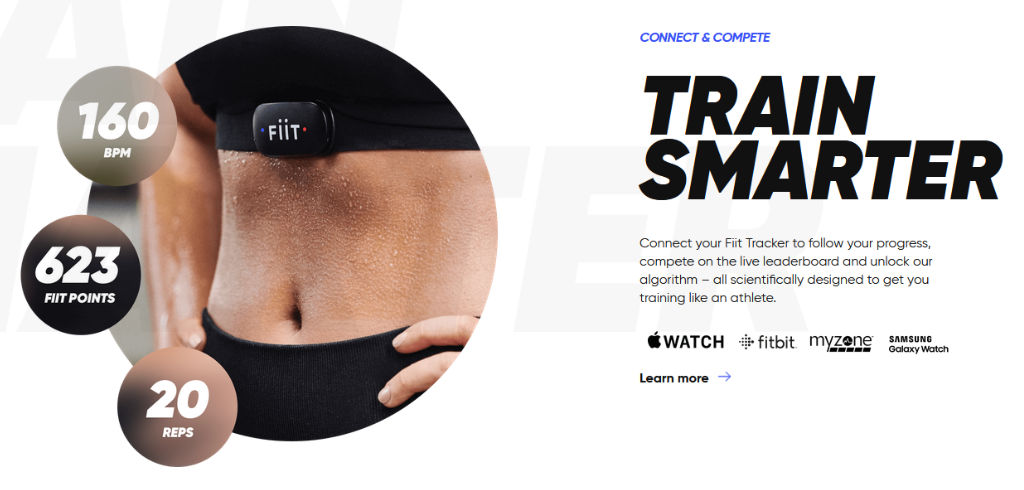 Fiit Reviews
With more than 37,000 customer reviews and a star rating of 4.9/5 stars, Fiit is the #1 rated home fitness app on the App Store. Join satisfied customers today, and browse through more than 700 hundreds workouts suitable for everyone's fitness needs and goals.