How to claim your free Glasses Direct reward when you refer a friend.
You can share £45 with a friend when you refer them to Glasses Direct. Your friend will receive £35 off their order, and you'll get a  £10 Amazon gift card. 
At the top of the 'Glasses Direct' website, click on 'Invite a Friend Share £45.'
Click on 'Give £35.'
Fill in your name and email address. Click on 'Register.'
This will generate a referral link and referral code (your name) that you can then share with your friends and family.
Once they're done shopping, your friends should click on the 'Been referred by a friend' link at checkout, and enter your name.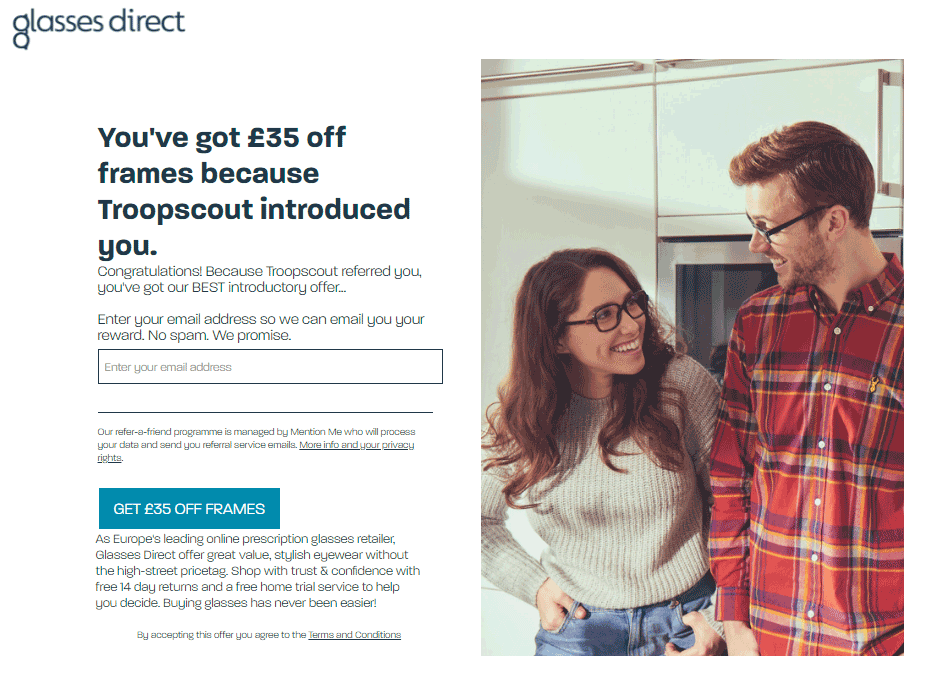 About Glasses Direct.
Glasses Direct was founded in 2004 by James Murray Wells while still at university. His mission was to avail affordable and high-quality frames, and the company has since grown to be UK's top online prescription glasses retailer. 
Glasses Direct offers an extensive range of glasses to choose from. You can shop from three categories of frames, i.e Essential, Designer, and Boutique. There are options for men and women, and you can also choose your glasses based on brand, price, size, and shape. 
You can utilize the Free Home Trial feature to ensure that you purchase glasses that are perfect for you. The online retailer also gives back by supporting Vision of Life's Buy One, Give One Programme. 
Glasses Direct Delivery.
Most Glasses Direct orders are dispatched within a week once an order has been placed. You'll receive an email confirmation once your package is enroute. 
UK deliveries are completed via courier services such as Royal Mail. If you order from the Boutique range of glasses, your package will be delivered for free. Orders over £75 are also delivered free of charge. Standard UK delivery will cost you £3.95. 
Glasses Direct Returns Policy.
If for any reason you're unhappy with your Glasses Direct purchase, you can return your glasses, request a refund, or exchange your glasses within 120 days of the original dispatch date. 
Ensure that the returned items are in the same condition that you received them, and include all the accessories that you received with your order (e.g, cases and cloths.)
Glasses Direct FAQs.
Do Glasses Direct sell varifocals?
Yes. Glasses Direct offers three types of varifocal lenses, i.e, standard lenses, elite varifocal lenses, and advanced lenses, all providing varying levels of visual performance. 
Their varifocals cost an additional From £49 on top of the standard lens price. 

Do Glasses Direct sell sunglasses?
Yes. You can shop from hundreds of sunglasses with designs for both men and women available. 
Do Glasses Direct sell designer glasses?
Of course! Glasses Direct offers a wide range of designer glasses for booth men and women starting from £69.
Do Glasses Direct offer student discounts?
Sure! As a student, you can enjoy huge savings on your Glasses Direct order when you register with UNiDAYS. 
How does the Glasses Direct home trial work?
The Glasses Direct home trial helps you get a feel for your glasses before you purchase them, and therefore, settle for a pair that is truly ideal for you. 
You can choose up to 4 pairs that you're interested in, and they'll be delivered to you for free via Hermes. You get to keep the glasses for 7 days. Once you've decided on the ideal pair, Glasses Direct will add your prescription to the frame. 
If none of the glasses received is perfect for you, you can return the frames and request for 4 more pairs to try on at home. Each customer gets an unlimited number of home trials.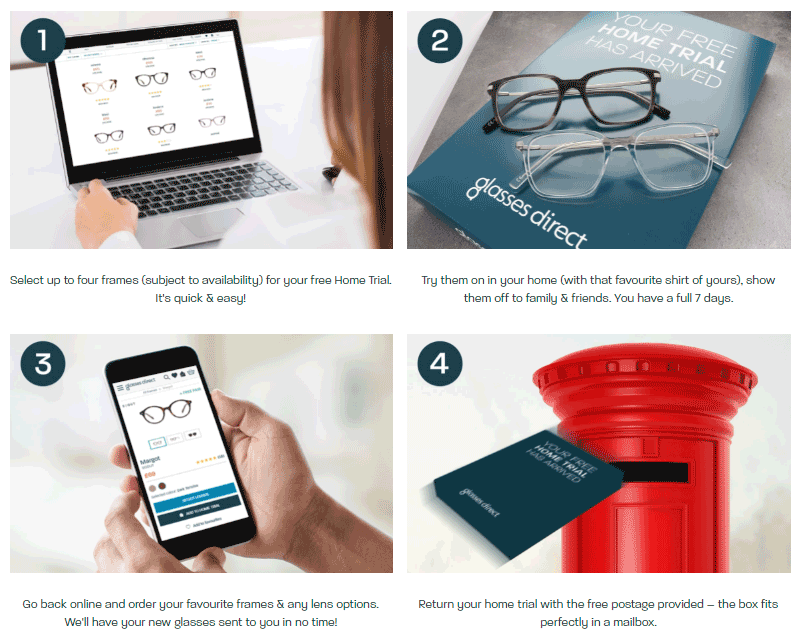 How does the Glasses Direct virtual try on work?
With the Glasses Direct virtual try on, you'll simply record a video of your face using your webcam. You can then try on hundreds of frames virtually and determine which frame is perfect for you.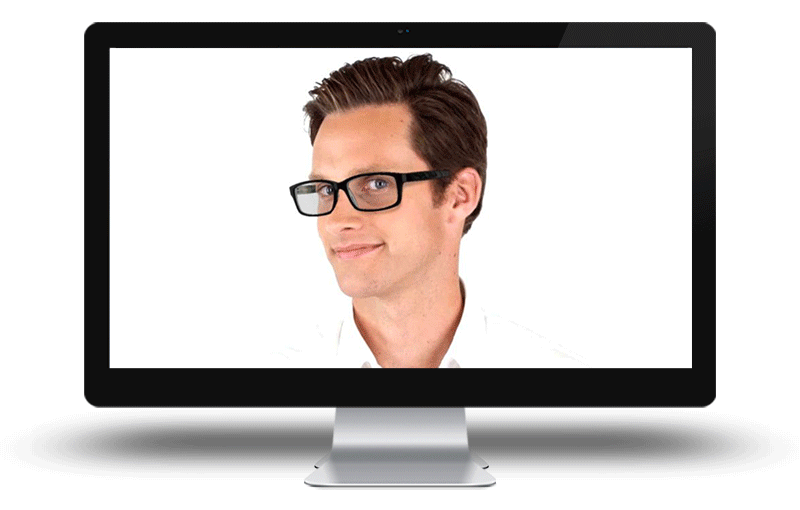 How do I contact Glasses Direct customer support? Do they have a phone number?
You can get in touch with the Glasses Direct customer support via email at ask@glassesdirect.co.uk. You can also call them on 01793 746601. 
Glasses Direct Reviews. 
With over 140,000 reviews on Trustpilot, and a stellar 4.7-star rating, Glasses Direct is clearly a well-loved brand. 
Customers are highly impressed with the quality and range of the glasses, the favourable pricing, and the speedy delivery. Glasses Direct also offers excellent customer support.