How to claim your free Healthy Nibbles discount code
To reveal your free Healthy Nibbles discount code, click on the 'Get Code' button on the right. Copy the code and open the Healthy Nibbles website.
Select 'Shop Healthy' from the menu, and pick a product you'd want to purchase. Add it to your shopping cart. Review your order and click on the 'Checkout' button below.
Click on the 'Have a discount code? Enter it here' line and paste your free Healthy Nibbles discount code into the provided text box. Click on the 'Ok' button on the right.
Enter your email and shipping address on the left and click on the 'Continue' button below. Enter your card details, change your billing address if needed, and click on the 'Place your order' button below.
More snacks brands similar to Healthy Nibbles
About Healthy Nibbles
Healthy Nibbles is a female-led business founded out of frustration with a lack of healthy-snacking options. The idea was born in a hospital, when Sara, the founder, was at her father's hospital bedside. She was hungry at 3 am and the only thing she could find was a vending machine with different crisps, chocolate bars, and fizzy drinks. She wanted to create healthy-snacking options for busy people who are conscious about their physical health. Today, Healthy Nibbles has a selection of over 1,000 snacks and drinks available to individuals and businesses. The company is completely transparent when it comes to ingredients, allergens, and product health benefits. Its products are free from hydrogenated fats, artificial colours, flavours, preservatives, and sweeteners.
Healthy Nibbles Delivery
Healthy Nibbles delivers all of its orders free of charge across the UK. Orders are delivered for free regardless of the order value and number of products ordered. If your order doesn't arrive within 5 days, contact Healthy Nibbles to help you locate your order. If it can't be located, a replacement will be sent out as soon as possible. 

Healthy Nibbles Returns Policy
If for any reason you're not happy with your order, you should contact Healthy Nibbles within 14 days of receiving your order. After contacting them, you'll have 14 days to return the items. Please note that you'll be responsible for shipping charges when returning the items. For more information, refer to the 'Returns and Refunds' page on the Healthy Nibble website or the 'Returns Policy'.
Healthy Nibbles FAQs
Does Healthy Nibbles offer snacks suitable for vegans?
Yes, Healthy Nibbles offers vegan boxes with nutritious, plant-based snacks that don't compromise on taste. When browsing boxes by range, you can select 'Vegan' from the drop-down list. There are three box sizes available - mini, standard, and super.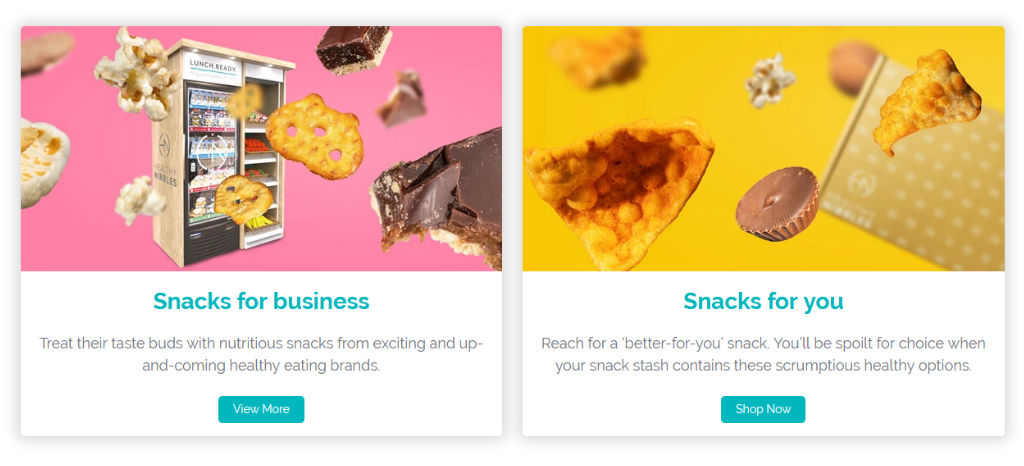 Does Healthy Nibbles offer boxes suitable for gifts?
You can gift any of the Healthy Nibble boxes and customise it with a personal message but you can also select 'Gifting' when browsing boxes by product range. 
Does Healthy Nibbles offer a subscription service?
Yes, in addition to regular, one-time purchase,Healthy Nibbles also offers a subscription service. Subscribe and save 10%. When subscribing, you'll be able to select the frequency of your delivery (every 7, 14, or 30 days). You can cancel your subscription at any time.
What can I find on the Healthy Nibbles blog?
On the Healthy Nibbles blog, you'll find the latest news from the company, as well as different articles on benefits of healthy snacks, corporate gift giving, and exercise. You'll also find recipes for healthy snacks you can make by yourself. 
Does Healthy Nibbles have a newsletter?
Yes, Healthy Nibbles has a newsletter. Sign up and get the latest news on sales, new releases and more. You can subscribe when placing your order or on the Healthy Nibbles website.
How can I contact Healthy Nibbles?
To contact Healthy Nibbles, you can use the contact form available on the website and someone will get in touch within the next 48 hours. If you'd want to join their team as a supplier, you can contact them via specified email, as well.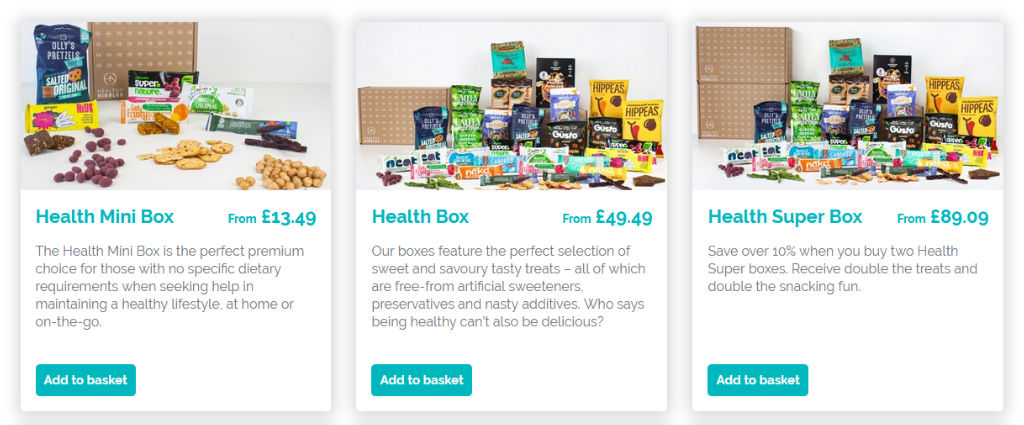 Healthy Nibbles Reviews
Healthy Nibbles is rated as excellent on Trustpilot. There are not many reviews but the customers who have left theirs claim that they were satisfied with a good variety of amazing tasting snacks, as well as with the excellent customer service. The Healthy Nibbles Customer Care team has replied to 5 out of 5 negative reviews.