How to claim your free Sausage Man discount code.
You can save on your Sausage Man purchase with the following simple steps. 
Click on our Sausage Man deal and copy our discount code. 
Proceed to The Sausage Man website by following our link. 
Browse their website and shop for the authentic German products that you're interested in. 
Once you're done shopping, click on the cart icon to view your basket. 
Scroll to the bottom of your shopping list and paste your discount code in the coupon box. Click on apply coupon and proceed to checkout. 
Follow the simple steps and complete your purchase to enjoy premium quality German products. 

More meat brands similar to The Sausage Man
About The Sausage Man.
The Sausage Man was founded in 2005 and over the last 15 years, the company has grown to be UK's top German Sausages and Hot Dogs supplier. The Sausage Man have become widely popular across the UK, and they supply their products to both establishments and end consumers. 
You can shop for a wide range of quality German Products from the supplier at competitive prices. They import a huge selection of flavourful sausages including beef, pork, venison, wild boar, and turkey sausages, paprika sausages, and frankfurters. The Sausage Man also offers Gluten free, Halal, Vegan, and Vegetarian options. 
In addition to delicious sausages, you can order fantastic German beers, ready meals, sides, toppings, authentic German sauces, bread, desserts, and accessories from The Sausage Man. 
There are lots of reasons to love The Sausage Man. The company gives back to the community through The Sausage Man Charity Project. If you'd love to try their fantastic range of products, you can save on your purchase by using our discount code. 
The Sausage Man Delivery.
The Sausage man delivers their products to areas of the mainland UK, with the exception of the Scottish Islands and Northern Ireland. The Hot Dog and Sausage supplier does not stipulate a minimum order requirement.
If your order is worth over £65, it'll be delivered free of charge. Your Sausage Man package will be carefully delivered in insulated packaging, and therefore, it'll stay cool and frozen for up to two days. They also have a signed for and a safe place system
The Sausage Man Returns Policy. 
If you're unhappy with your Sausage Man package, you can reject the goods in writing within 30 days after they're delivered. You can then request for a refund or a replacement of the products. 
The Sausage Man FAQs.
Does The Sausage Man offer Gluten free sausages?
Yes. The Sausage Man mainly supplies gluten free sausages, with the exception of the Vegan Hot Dog. 
Are The Sausage Man products pre-cooked?
Yes. The Sausage Man delivers only pre-cooked sausage products. 
Does The Sausage Man offer a sample box?
Yes. Their regular sample box comes with their 6 most popular sausages. However, you can customise your sample box by requesting any particular sausages that interest you. 
Does the Sausage Man produce footlong sausages?
Yes. If you'd like sausages in footlong size you can opt for either the Bratwurst or Krakauer. 
Can The Sausage Man create custom size sausages?
You can order custom size sausages of your preferred length and weight. However, The Sausage Man stipulates minimum volumes for such orders. 
Does The Sausage Man offer vegan/ vegetarian sausages?
Yes. If you're on a vegetarian or vegan diet, you can opt for authentic German sausages that are compliant with your diet. 
Does The Sausage Man deliver across the UK?
The Sausage Man ships their products to all the regions in the UK using courier services. 
How long do your sausages keep for?
The shelf life of your sausages will depend on how you store them. In the fridge, they can last for 7 - 28 days, and up to 6 months if frozen. 
What if I'm not in when my Sausage Man delivery arrives?
You can issue instructions to have your order left in a place that you deem safe and collect it when you get home. The Sausage Man packaging will help your food stay cool and frozen for up to 48 hours. 
The Sausage Man Reviews.
The Sausage Man has a stellar 4.9-star rating on TrustPilot from over 7,000 reviews. Customers are thoroughly impressed with this company, with 93% of the reviews being 5-star ratings. Most users have praised the authentic and premium quality German sausages that are delivered on time, and the excellent customer service.
Related Offers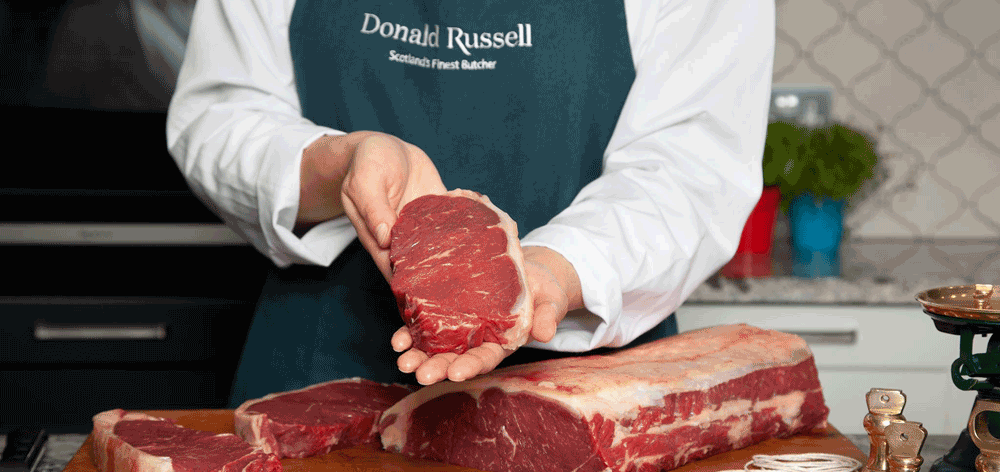 To be a top notch Butcher, it takes much more than just an understanding of meat—it requires the knowledge and craftsmanship to make delicious cuts. Luckily for you they have both! Donald Russell is Scotland's favorite butcher shop online with options such as low fat prime beef steaks from Aberdeen Angus cows or rare breed pigs that are free range in pine forests near Glasgow. For those who like their pork hot off the grill try our delicately smoked bacon which has been used by Michelin-star chefs across Europe since 1998 while if lamb chops are your thing then don't miss out on what many say might actually be the best tasting ones around at only 10% of other restaurants' prices! Don't want any longer to get your hands on this delicious meat, we have a great way to get an extra 10% off your first order. Who doesn't love great promo code at a premium butcher!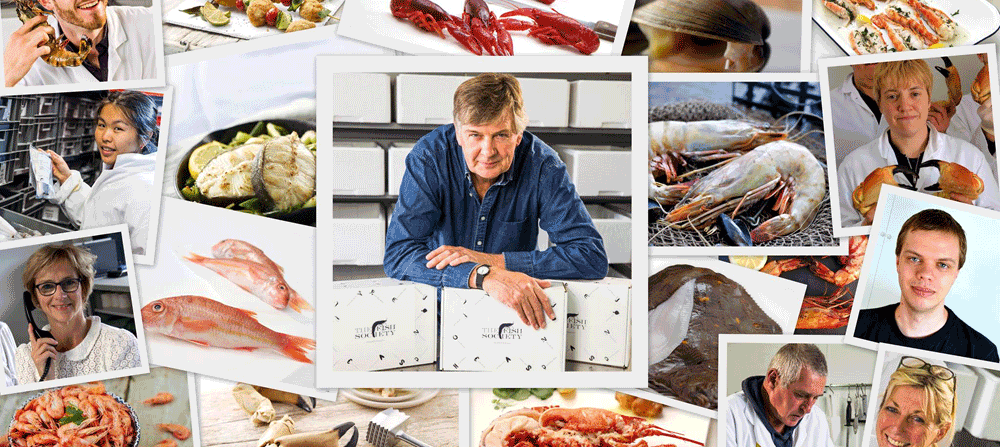 The Fish Society - The UK's Leading Online Fishmonger
With a proud 25 year heritage, The Fish Society is the leading online retailer and wholesaler of fresh fish in the UK with an enviable range to suit all occasions - browse our wide selection and order today with our exclusive Fish Society discount code, available on all orders, not just your first order! 



GOUSTO
65% off first box + 30% off first month
Gousto makes cooking easy with fresh ingredients and delicious recipes. You can get your meals delivered weekly, changing the way you eat to something simple and healthy! Sign up today and receive 60% off your first subscription box.