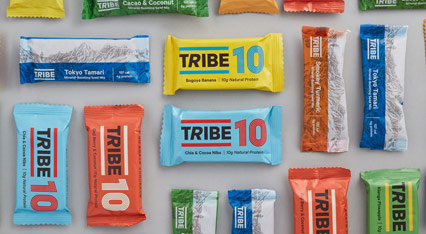 How to claim your free Tribe promo code
To claim your free Tribe promo code, click the get promo code icon and copy your promo code.
Head over to the Tribe website and add all the products you want to purchase to your cart.
Paste your promo code in the box labelled 'Use promo code' and apply.
Click the checkout icon and enter your email address to continue. Complete your order by entering your data and delivery address.
More protein brands similar to Tribe
About Tribe
Tribe is a company that creates delicious, healthy and high nutrition snacks tailored to your training. The company only produces products made with gluten-free, 100% natural and vegan ingredients. The company has a wide variety of healthy snack options such as training packs, protein-energy snacks, active oats + breakfast and even protein shakes. And if you are looking for fantastic merchandise such as coffee cups, beanies, t-shirts, ocean bottles, jumpers and even training vests, you will get all your needs sorted.
Tribe Delivery
Tribe delivers to all UK addresses that Royal Mail delivers to. The company also delivers promptly. This means that you get to enjoy your snacks and other orders within 3-4 working days after dispatch. If you order goods worth over £30, you will enjoy free deliveries. The company also delivers non-subscription orders to most countries in Europe. If you make a booster pack order, it will be delivered via Royal Mail Tracked Service. And for next-day shipping, your order will be delivered via DPD. Ensure to confirm the cost of your delivery on the Tribe website.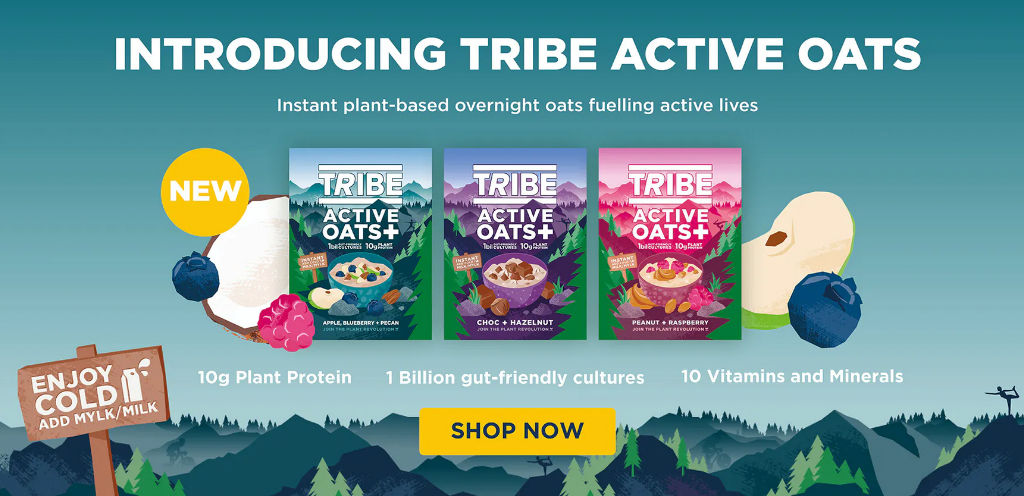 Tribe Returns Policy
If you are not satisfied with your Tribe products, please contact Tribe customer service team at hello@wearetribe.co for a speedy response.
Tribe FAQs
I suffer from allergies. How can I be sure that Tribe products are safe for me?
If you suffer from allergies, Tribe products may not be safe for you. This is because the products are prepared in the same environment. As such, they might contain gluten, peanuts, soya, eggs and even nuts.
Will my Tribe box fit through the letterbox?
In some cases, your Tribe box may not fit your letterbox. In this case, you will receive a card from your postie with info about a re-delivery or where you should collect your parcel. The provider will then hold the products for 18 days after which they will be returned to Tribe. The company will not be responsible for perishable goods that go bad due to such incidents.
I love my Tribe pack! How often can I receive it?
We are glad to hear that you love your Tribe pack. You can opt to receive your pack fortnightly, weekly, bi-monthly and even monthly, depending on the best schedule for you. Always ensure that you have your favourite snack in hand to keep your training energy high.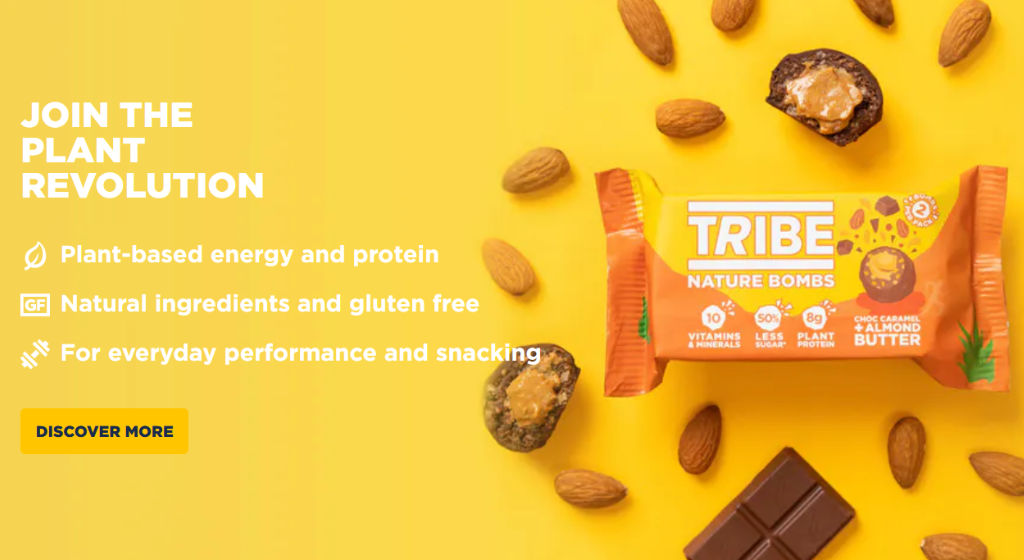 Can I choose the products I want to be included in my Tribe pack?
Yes. You can choose all the products that you need in your Tribe pack. Use the 'Build your pack' icon on the Tribe website, select the products you want to receive and update your pack.
Can I purchase the Tribe pack as a one-off purchase?
Yes. While the Tribe pack is available as a subscription, you can cancel your subscription after you get your one-time order.
What products are available in the Tribe booster pack?
The Tribe booster pack is a great way to get a one-off delivery of amazing sports nutrition goodies. You can build your booster pack with the items you want to be delivered, just make sure you select 18 products.
How will Tribe products boost my athletic performance?
All athletes have specific nutrition needs. Failure to meet these leads to underperformance and even injuries. This is why Tribe uses products made from natural ingredients. These products are also nutritionally formulated for recovery or energy. And to ensure they are perfect, the Tribe community road-tests them before releasing them to the market.
I am intolerant to dairy. Can I use Tribe products?
Yes. You can use Tribe products if you are intolerant to dairy since all products are dairy-free.
Are all Tribe products gluten-free? 
While Tribe products are gluten-free, some, such as the Honey protein bar may contain gluten since they are not made in a gluten-free certified bakery.
How can I contact Tribe?
If you wish to contact Tribe, send an email to hello@wearetribe.co.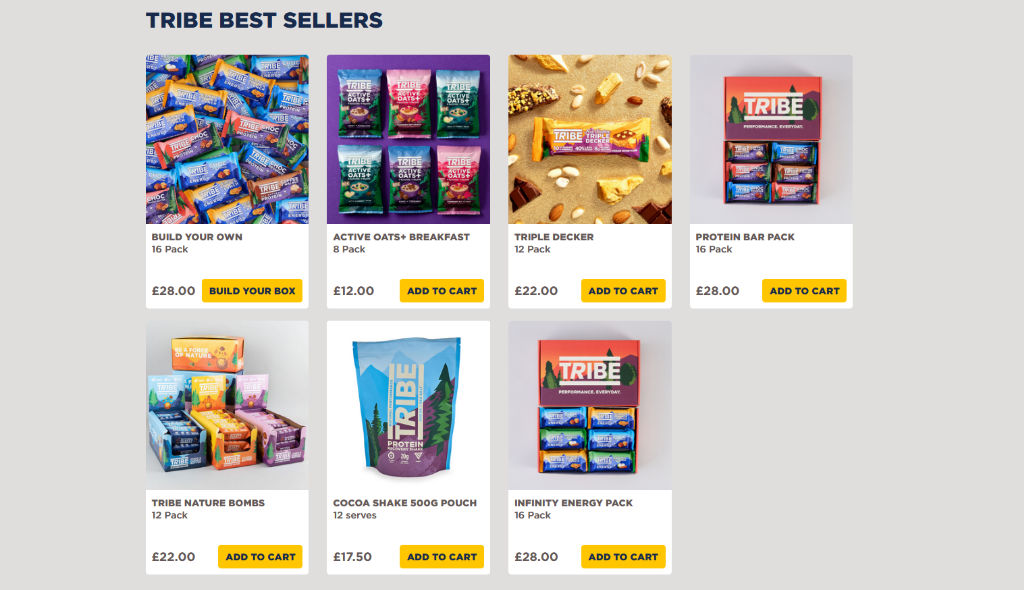 Tribe Reviews
Tribe has an excellent review of 4.7 among 843 reviews on Trustpilot. Customers love the flavours, macro content and versatility of the Tribe products. The company also has great services including customer service and prompt deliveries.
Our Tribe referral codes can offer significant savings when making a new purchase.We update our promotional codes frequently, so make sure to check back before making your purchase.
Check out the latest Tribe referral codes to make huge savings. At Newbie Deals, we actively seek out the best offers for our readers to ensure you make significant savings. If Tribev offer a refer a friend program, we'll publish it. If they offer a discount code, we'll show it. If they have an exclusive offer, you got it, we'll bring it to you. By shopping with Newbie Deals and taking advantage of our Tribe referral codes, you can ensure you get the best deal in town.
Why Use a Tribe Referral Code?
Simply put, it can save you money, and who doesn't like making savings? With Newbie Deals, you can save up to 33% on your next Tribe purchase, by simply using our links. When you use our referral codes(or refer a friend scheme) nothing else changes other than the price you pay, it really is as simple as click, buy and save.