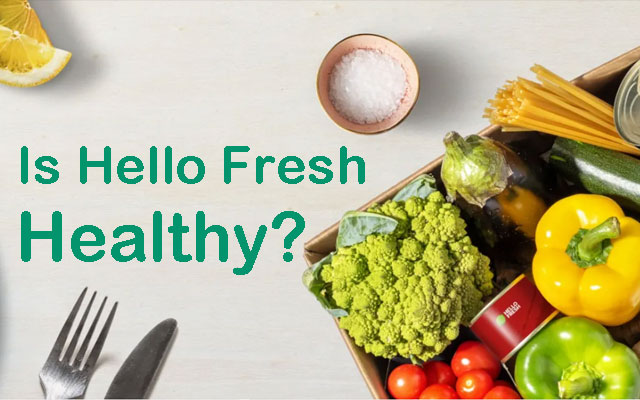 Is HelloFresh healthy? It's a question we get asked a lot here at Newbie Deals. Others ask, "Can Hello Fresh help you lose weight?" Let's face it, nobody wants to feel unhealthy and sluggish. Our diet can have a huge impact on our general health and well-being, leaving us feeling fatigued, depressed, and often in pain.
But by making some small, simple changes that are easy to implement, you can have a healthier, more fulfilling diet with crazy benefits for your well-being. We'll show you how to use HelloFresh as part of a healthy lifestyle and even lose weight in the process. Ready? let's dive in.
Hello Fresh Healthy Meals - What's the Deal?
Planning and preparing a week's worth of dinners for your spouse or family can be draining. It gets even worse when you're trying to put together healthy meals.
So, it shouldn't be a surprise that more households are using services like Hello Fresh that send out recipe boxes. These companies take care of the most stressful parts of meal planning. HelloFresh, for instance, presents you with an array of appealing recipes to choose from. They then deliver the required ingredients along with easy-to-follow recipes straight to your doorstep. All that is left is to prepare your healthy Hello Fresh meals in as little as 20 minutes.
It can also represent great value. (For a complete pricing breakdown, see how much does Hello Fresh cost), with meals starting at £3.15 per serving.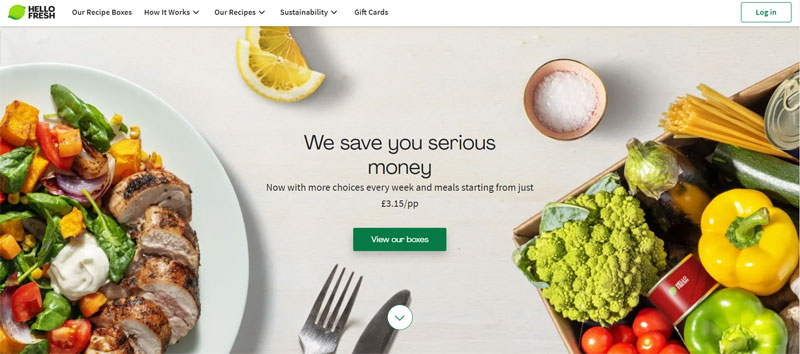 But what if you're trying to be more conscious of your health? Does Hello Fresh help you lose weight or maintain your current weight? The answer is - YES it can!!
In this post, we'll take a closer look at the Hello Fresh recipe kit service and its impact on your health. We'll explore Hello Fresh's healthy meals, and show you exactly how to use the service so you can achieve your health goals.
Is Hellofresh Healthy?
The simple answer is yes. On the Hello Fresh menu, you'll find a diverse range of balanced and nutritious recipes. These Hello Fresh healthy meals include all major food groups. You can, therefore, expect a healthy offering of protein, carbohydrates, veggies, and fats. Each of these food groups plays an important and specific role in nourishing your body.

HelloFresh recipes provide a complete breakdown of the nutritional information for each meal – calories, macronutrients, and micronutrients. With this information, you can make sure that your HelloFresh meals align with your health goals.
Depending on your dietary approach, you'll be able to choose from the following six plans at HelloFresh. Keep in mind that this does not exempt you from choosing recipes in any of the other plans.
Mostly meat – a variety of meat and fish dishes paired with a range of seasonal produce.
Veggie – a plan designed for vegetarians.
Family – these are family-friendly meals comprising kid-approved options.
Quick cook – you can prepare Quick Cook meals in 30 minutes or less.
Calorie Smart – these recipes are under 650 calories per portion.
Pescatarian – seafood is the cornerstone of these dishes.
How Many Calories Do Hellofresh Meals Contain?
As you may expect, different HelloFresh meals will have a varying number of calories. It's not uncommon to come across a HelloFresh meal that's under 600 calories, while others contain over 1000 calories for those "treat days" or special occasions.
If you're keen on monitoring your calorie intake, you can find out the specifics of a recipe before you ever order. All you need to do is click on the recipe you're interested in.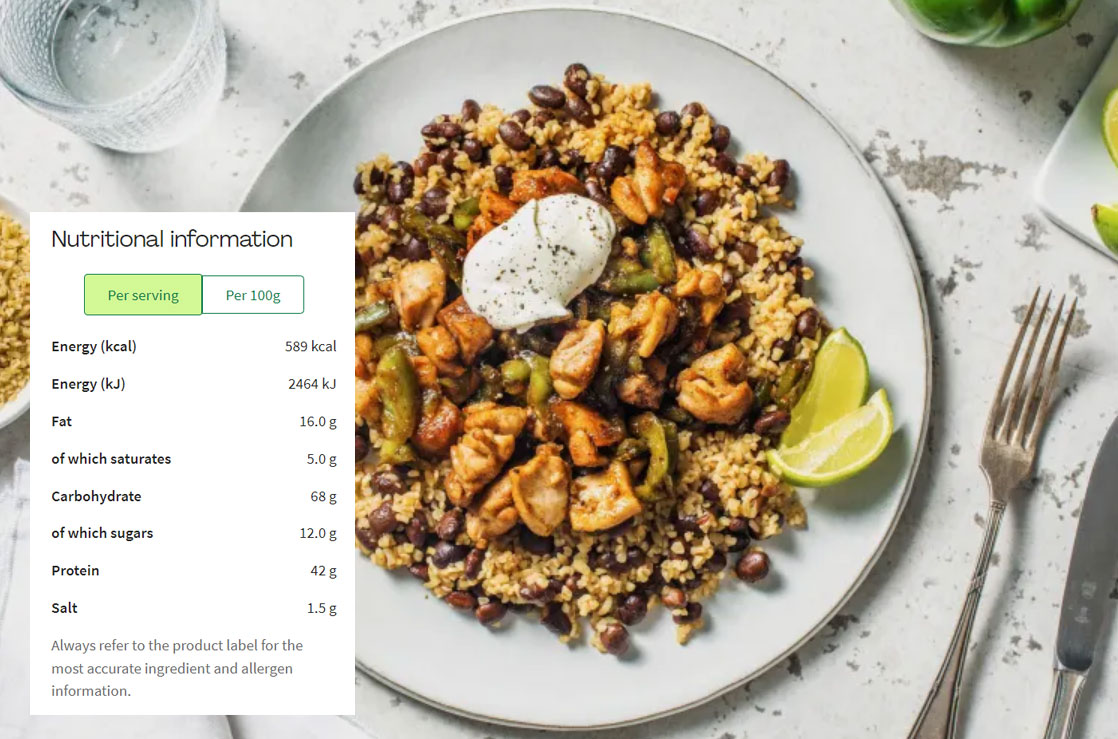 HelloFresh is known for its quality ingredients and bold flavours. When you opt for HelloFresh low-calorie meals, you can still expect the same great quality and taste. Healthy meals do not need to be dull, and HelloFresh exemplifies this.
Eating healthy is a spectrum, and sometimes high-calorie meals can still be deemed healthier. As an illustration, let's consider a high-calorie pasta dish. With HelloFresh, the recipe will guide you through the steps of preparing a homemade pasta sauce. In turn, this will help you avoid the preservatives, MSG, and high fructose syrup that are often found in store-bought pasta sauce. While this pasta dish is high in calories, the HelloFresh version would be considered far healthier than the shop bought alternative.
Hellofresh Calorie Smart Meals
HelloFresh calorie-smart meals are recipes with fewer than 650 calories. These low-calorie values make these meals a great choice for people looking to lose weight. And the best part? HelloFresh low-calorie meals are just as tasty as the other options on the menu.
Don't believe us? Here are some HelloFresh calorie-conscious meals:.
Teriyaki Sesame Diced Chicken Breast
Spiced Chickpea and Pepper Traybake
Oven-Baked Ratatouille Risotto
Chilli Beef Burrito Bowl
Crispy Cauliflower Nuggets
Chicken and Pepper Fajita Bowl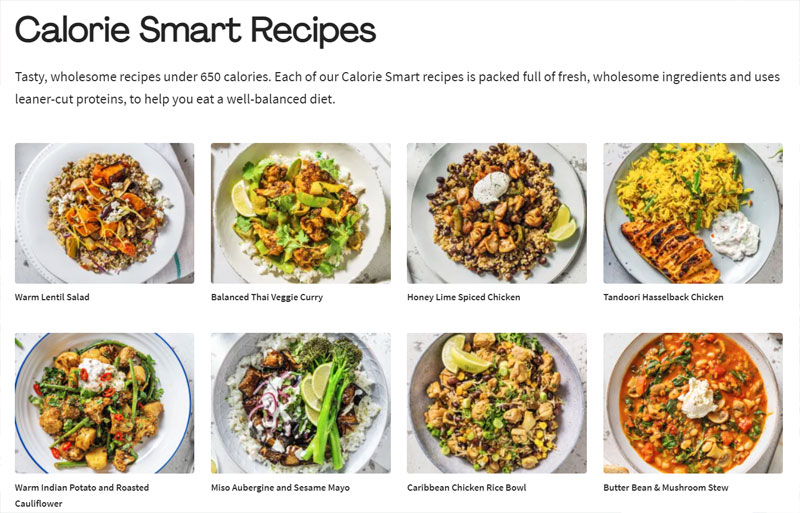 Whether you're a vegetarian or a meat enthusiast, you'll find options that appeal to you.
Why Is Hellofresh So High In Calories For Some Meals?
HelloFresh is not exclusively designed to help users lose weight. The objective is to provide a diverse selection of delightful recipes, and this can sometimes include high-calorie meals.
Some HelloFresh high-calorie recipes include;
Crispy Chicken Katsu Burger and Wedges with Baby Gem and Pickled Radish Salad – 876 calories
Ultimate Creamy Chicken and Bacon Rigatoni Bake with Parmigiano Reggiano, Cheddar, and Rocket Salad – 1056 calories.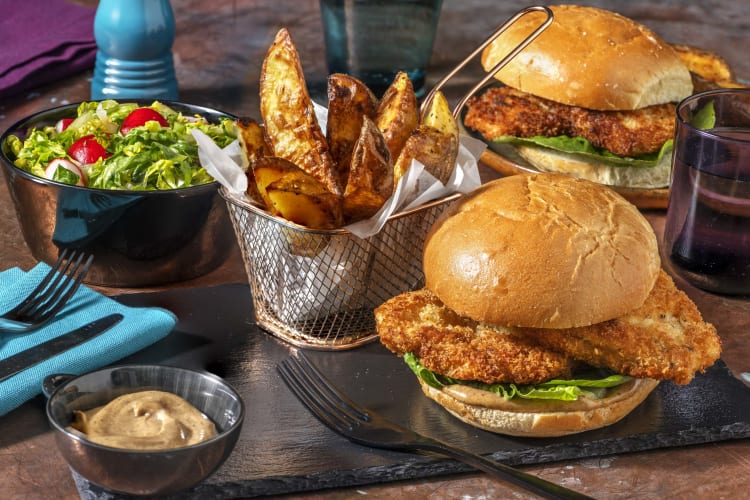 Needless to say, these meals would not be ideal for users on a weight loss journey. However, if a recipe sounds too tempting to pass up, you may still be able to include it in your diet and maintain a calorie deficit. This would involve planning your other meals of the day to accommodate the calorie-dense dinner.
Does Hellofresh Help You Lose Weight?
A calorie deficit is a huge part of losing weight. And HelloFresh can be a useful tool in trying to achieve this objective.
HelloFresh's calorie-smart meals make it easier to stay in a calorie deficit. This will however require some planning on your part. To enjoy the convenience of HelloFresh and lose weight, you may need to;
Determine your daily maintenance calories
Come up with a safe calorie deficit.
Subtract your HelloFresh calories from your daily calorie goal.
Ensure that your other meals of the day are in line with the remaining calories.
You can leverage a meal planner app like Mealime or Myfitness Pal to stay on top of your daily calorie goals.
While HelloFresh low-calorie meals can certainly help you lose weight, it is not a guarantee if you aren't maintaining a calorie deficit.
Hellofresh v Gousto for Weight Loss


GOUSTO
65% off first box + 30% off first month
Fresh food & recipes delivered
Gousto and HelloFresh are similar in a lot of ways. They both let people make their own meal boxes and send the ingredients with simple recipe cards. But is Hello Fresh or Gousto better for weight loss? Let's investigate.
Each week, HelloFresh will provide several calorie smart meals, all under 650 calories. You can then choose from these recipes, and this will help you stay on top of your health goals.
Gousto follows the same basic principle. Their calorie-controlled section hosts a range of meals under 550 calories. Gousto also has a Healthy Choices section with meals that are more than 550 calories but less than 700 calories. Since Gousto offers more recipes to choose from each week (75+ compared to 44+ at HelloFresh) the service has a larger selection of low-calorie meals to choose from.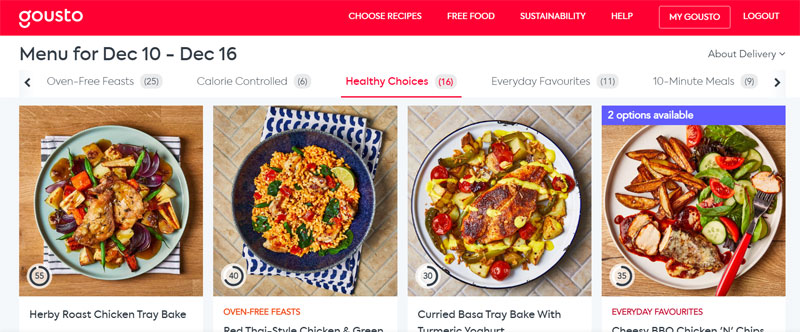 However, HelloFresh keeps things diverse each week by extensively updating its recipes.
With regard to dietary preferences, the two companies cater to the same kind of lifestyles. However, Gousto has a slight edge as they also have plant-based, dairy-free, and gluten-free meal options.
HelloFresh Alternatives for Weight Loss
We've got a full breakdown of the best healthy meal delivery services, but you can find some of the best options below.
Balance Box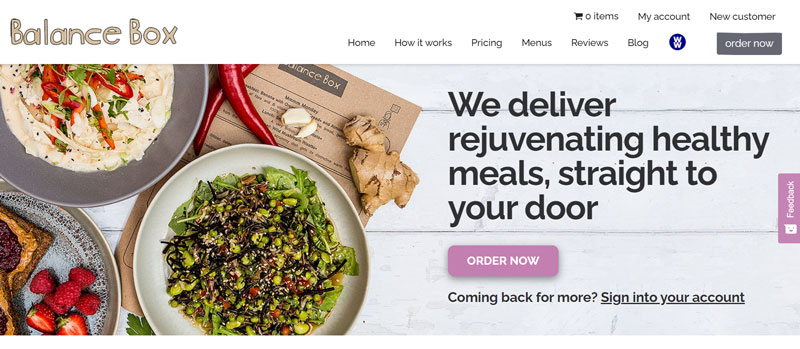 Balance Box is an excellent option for people on a weight loss journey. Their meals are curated by nutritionists and prepared by skilled chefs. Depending on your health goals, Balance Box offers two meal plans. With 1200 -1300 calories per day, the lighter plan is built for weight loss. Their market plan provides 1700 - 1800 calories per day and is more suitable for those looking to maintain their weight.
Each day, you get 3 meals and 2 snacks. And it gets better. Balance Box accommodates your dietary preferences with plans such as the Classic Box, vegetarian, pescatarian, and plant-based programs.
Mindful Chef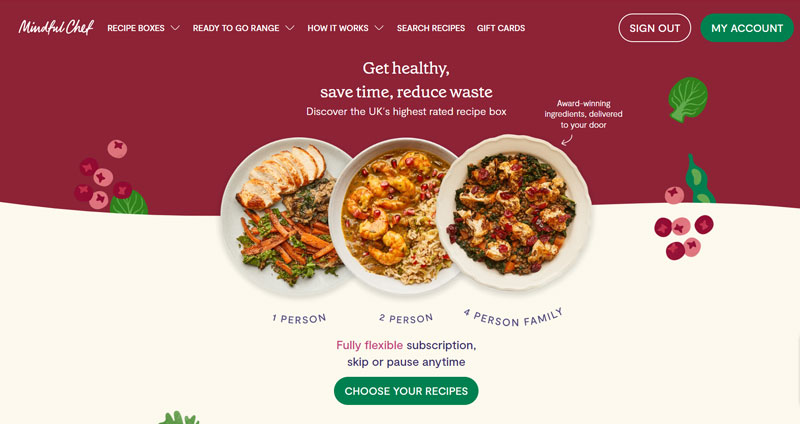 MINDFUL CHEF
25% off your first 4 boxes
Healthy eating recipe boxes
On the Mindful Chef website, users get a selection of over 20 recipes to choose from. Each recipe highlights all the important nutritional information – from calories to macros and allergens. With this accurate information, you can structure your meals to aid in weight loss.
The vast majority of Mindful Chef meals are between 400 and 600 calories. These low values will prove useful when trying to stay under your calorie goal for the day. Mindful Chef meals are grouped into plans such as high-quality meat and fish recipes only, pescetarian recipes only, and healthy vegan recipes only.
Love Yourself Meals
Love Yourself Meals offers calorie-controlled meals that are ideal for busy people who'd like to adopt healthier eating habits or lose weight. The company offers a complete set of daily, fully-prepared healthy meals – breakfast, lunch, dinner, and one or two snacks depending on your chosen plan. All you need is a maximum of three minutes to heat your tasty meals.
Love Yourself Meals cater to a wide range of dietary preferences, including low-carb, vegan, vegetarian, halal, keto, performance, balanced, and pescatarian. Each user is in control of how many calories they receive per day (between 1200 and 3000 calories). Tracking Love Yourself Meals through My Fitness Pal will be incredibly easy, as every item offered is scannable.
Grubby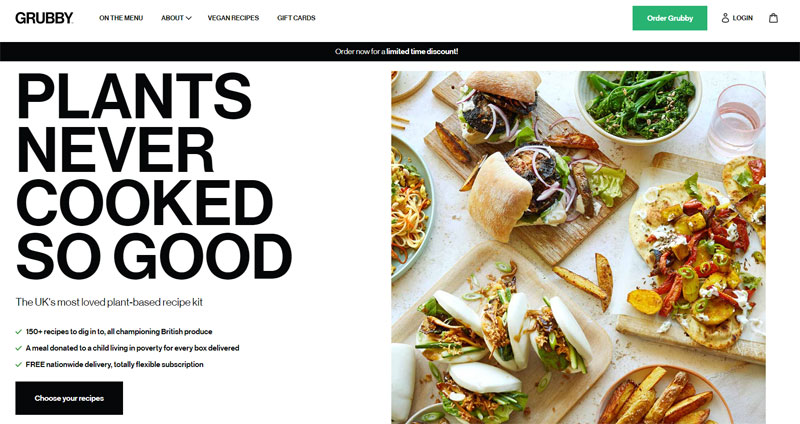 GRUBBY
Exclusive 50% off your first week then 30% off next 3 weeks
Plant based recipe box
Grubby is a 100% plant-based recipe kit service that makes it easy to prepare healthy and delicious plant-based meals. With over 150 recipes to pick from, users are always assured of a variety of dishes that use the highest quality ingredients.
Grubby recipes are usually balanced and nutritious, featuring a variety of plant proteins, carbohydrates, healthy fats, and decent servings of vegetables. You can build a 2-person box with up to 4 recipes, or a 4-person box with a maximum of 2 recipes. Each recipe contains a complete ingredients list along with calorie and macronutrient information. It's, therefore, easy to choose grubby recipes that further your current health goals.
Conclusion
HelloFresh is not only a convenient meal delivery service, but it can also be an excellent weight loss partner. This rings true for people who prefer to count their calories or track their macros. If you're following a specific diet approach – low-calorie, vegetarian, or pescatarian—you'll also be pleased with the variety of options on offer.