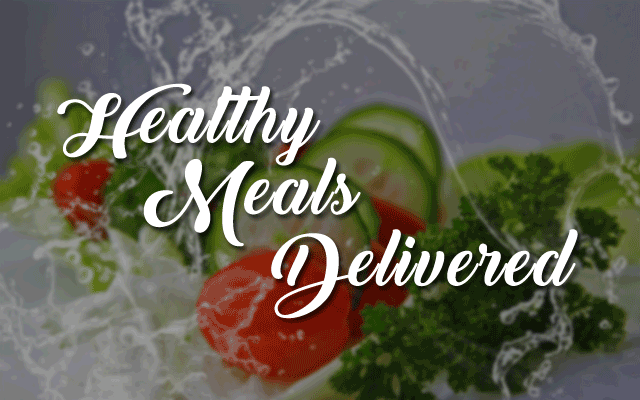 Meal delivery services have become increasingly popular and for good reason: they allow users to enjoy delicious meals made from quality ingredients, without the extra effort.
With just a few clicks, you can have all your ingredients, or even ready meals delivered straight to your door. This not only saves you time, but it can be instrumental in helping you stick to a healthy diet.
There are dozens of meal delivery services in the UK, and you can easily feel overwhelmed by all the options. To make it easier for you, we have scoured the internet and compiled a list of the best healthy meal delivery services in the UK. Whether you're seeking frozen meals, freshly prepared meals, or recipe box services, you'll find a fitting service in this list.
HelloFresh.

Price
From £3.25 per serving.
Why we like them: HelloFresh is one of the most popular recipe box companies in the UK. With this service, you'll receive the precise amount of ingredients that you need for your meals which eliminates food waste. Your HelloFresh box also comes with easy-to-follow recipe cards.
One of the greatest perks of this recipe box is that it allows for a great deal of personalisation. Depending on the number of people in your family, you can choose the family box, classic box, or rapid box. You can customize the box further by opting for 2, 3, 4, or 5 recipes each week. If you're looking for a fun cooking experience, with diverse and delicious recipes, HelloFresh might just be the service for you.
Currently the best HelloFresh discount code available comes from their refer a friend program, offering users £46 off their first box delivered, what a bargain!
Gousto.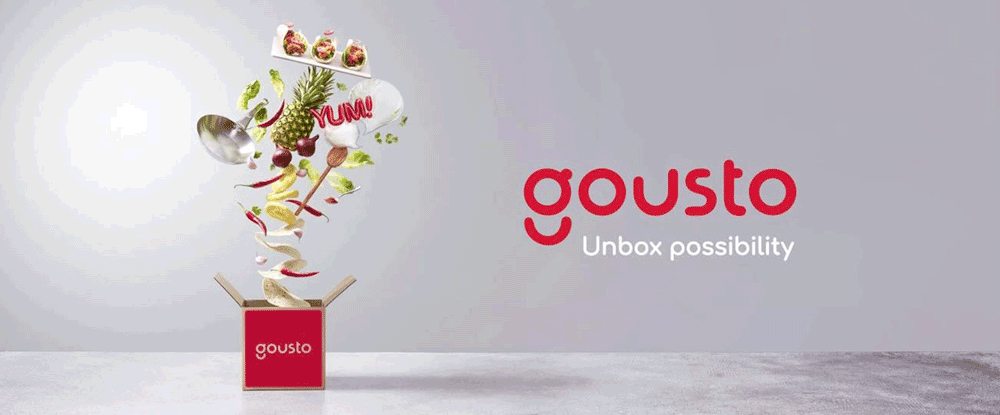 GOUSTO
65% off first box + 30% off first month
Fresh food & recipes delivered
Price
From £2.98 per serving.
Why we like them: Gousto is well-known across the UK, and the company currently delivers over 4 million meals every month. Similar to HelloFresh, this recipe box company provides the exact amount of ingredients you require, accompanied by clear recipe cards.
Each week, you can choose from over 50 different recipes, with options for meat, fish, plant-based, and vegetarian dishes. Gousto offers a 2-person box and a family box, ideal for 2 adults and 2-3 children. The price, flexibility, and options available at Gousto make this service a winner.
Best offer we can find is via the Gousto refer a friend offer, providing all new users with 60% off their first box and 30% off all other boxes delivered for the first month.
KBK.



KBK MEAL PREP
Exclusive Extra 10% off your first order (60% off total)
Healthy meal prep delivery
Price
With their on-going sale, from £4.02 per day.
Why we like them: KBK offers a range of meal plans designed to help you achieve your fitness goals. These include the KBK Get Lean, KBK Everyday, and KBK Build Meal Plan. You can also order the KBK Juice cleanse or the KBK Soup cleanse if you're looking to give your body a reboot.
And the best part about this healthy meal prep delivery service? All you'll have to do is heat up your food for a couple of minutes and you're good to go. KBK also offers a meal plan for individuals on a vegan diet (KBK Plant based) and for those on a vegetarian diet (KBK Vegetarian).
Our exclusive KBK meal prep offer providers new customers with up to 40% off their first delivery!
Mindful Chef.


MINDFUL CHEF
25% off your first 4 boxes
Healthy eating recipe boxes
Price
From £4.50 per serving for a four-person box, £5 per serving for a two-person box, £8 per serving for a one-person box.
Why we like them: Mindful Chef has been around since 2015, and they source all their ingredients from small farms across the UK. This meal delivery service has one of the most diverse offerings for its users.
If you're strapped for time, you can order their healthy frozen ready meals and simply heat up your food. If you enjoy cooking your meals, their range of healthy recipe boxes will be ideal for you. Mindful Chef also offers smoothie pouches, healthy broths and soups, and a care package you can send to loved ones.
Next on our next best buys offers 25% discount off your first four recipe boxes delivered.
Balance Box.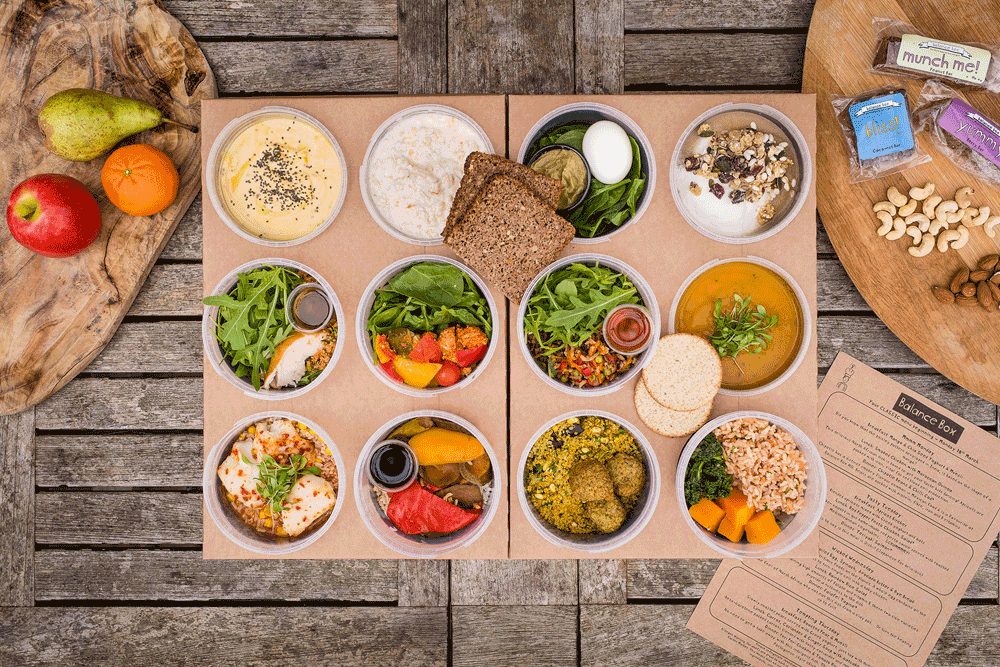 Healthy prepared meal delivery
Price
From £24.99 per day.
Why we like them: Balance Box caters to all your daily food requirements. Once you've made an order, you'll receive three meals and two snacks for each day. Depending on your dietary preferences, you can opt for the classic box, pescatarian box, vegetarian box, or the free-form box.
Balance Box also accommodates your fitness goals. If you're seeking to lose weight, you can choose their Lighter Plan which provides 1200 - 1300 calories per day. If you're aiming to maintain your weight, their Market Plan (1700 - 1800 calories per day) would be an ideal fit. And the best bit? All their delicious pre-prepared meals are ready in just 2 minutes.
Love Yourself Meals.



Healthy meals delivered to your door
Price
From £25 per day.
Why we like them: Love Yourself Meals delivers calorie-controlled, ready meals, ideal for busy individuals looking to eat healthier meals or lose weight.
One of the best features of this healthy meal prep delivery service is the ability to highly customize your order. You can choose the number of calories you'd like to eat in a day, and the service also offers a range of different diet types. These include; low-carb, vegan, vegetarian, halal, keto, performance, balanced, and pescatarian diets.
Love Yourself Meals also allows you to easily track your calories and macros through meals that are scannable via MyFitness Pal app.
All Plants.

Price
From £6.75 per serving for single portions, and £4.99 per serving for double portions.
Why we like them: All Plants delivers healthy and tasty plant-based meals across the UK. This is beneficial to not only human beings, but also our planet.
When it comes to quality and meal options available, All Plants have simply outdone themselves. With delicious pasta dishes such as Rigatoni Bolognese, Rigatoni Carbonara, and creamy Risotto on the menu, it may be hard to believe that this is a vegan meal delivery service. However, everything on their site is 100% dairy free with no added preservatives.
All Plants meals are prepared by chefs and delivered frozen. All you'll have to do is heat up the food for a few minutes in the microwave or oven.
Detox Kitchen.
Price
From £31.45 per day.
Why we like them: This ready meal service offers its customers 3 main products, meal plans, fridge fills, and a 3-day reset. You can choose from six delicious and healthy meal plans, designed to help you cleanse and maintain a healthy eating lifestyle. If you're looking to rest and reset your gut, the Detox Kitchen 3-day reset plan will be an ideal option.
While Detox Kitchen delivers meals designed to help your body feel good, the company doesn't compromise on taste. All your food will be prepared by skilled chefs, using only the highest quality ingredients.
Abel & Cole.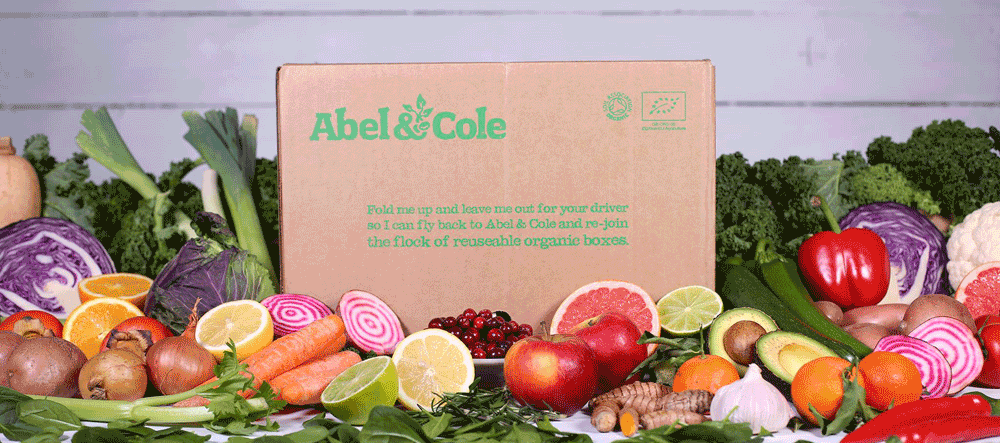 Organic food box delivery
Price
£12 minimum order.
Why we like them: Looking for a healthy meal delivery service that will send you sustainable, organic food and drinks? Look no further than Abel & Cole.
Abel & Cole has been around for over 3 decades now, and the company makes it easy to shop for all your weekly needs in a single place. You can order fruit and vegetable boxes, meat and fish boxes, and even meat-free meal kits that you're bound to love. A unique aspect of Abel & Cole is that they allow you to add essentials ranging from milk and eggs to toiletries and body care to your basket.
Tastily.


TASTILY
From £6.00 per meal
Prepared meals delivered to your door
Price
From £6 per meal.
Why we like them: Getting tired of having to cook for the family? Tastily delivers healthy pre-prepared meals made by expert chefs. You can choose from over 32 delicious dishes, with plant-based, vegetarian, red meat, white meat, and fish options. This meal delivery service also allows you to filter out dishes based on ingredients that you don't want to consume.
At 450 - 500 calories, a regular Tastily meal is just the right amount to help you feel satiated. If you're feeling a bit more hungry, you can opt for a larger serving (600 - 700 calories) for just £1 extra. And the cherry on top? All Tastily deliveries are made using carbon neutral vans.
Pure Package.
Price
From £49.95 per day.
Why we like them: While Pure Package has a relatively higher price point, this service delivers fantastic gourmet meals straight to your door. There are several meal plan packages to choose from depending on your fitness goals and nutritional preferences. These include a weight loss, healthy-eating, paleo-inspired, training support, pre & post-natal, and a longevity plan. Pure Package also offers a custom plan that can be exclusively tailored for your specific needs.
Green Chef.
Price
From £4.70 per serving
Why we like them: Green Chef caters to individuals on keto, balanced, low carb, vegan, and vegetarian diets. This recipe box company also offers an option to mix and match any tasty recipes that you fany. Once you've made an order, you'll receive fresh and quality ingredients accompanied by clear, easy-to-follow recipes. You can prepare most Green Chef meals within 30 minutes.
There's a lot to love about this healthy meal delivery service. In addition to their range of delicious recipes, all their ingredients are sourced sustainably, and the company offsets 100% of their carbon emissions.
Kurami.
Price
From £39.4 per day.
Why we like them: Seeking ready-to-eat meals that maintain your gut health and boost the power of food? Kurami has got you covered! This nutritionist-approved service delivers all your food requirements for the day, i.e breakfast, lunch, dinner, snacks and drinks. There is absolutely no gluten, dairy, or refined sugars in any of their products.
With Kurami, you can either opt for their signature mealpath (1600 calories per day), or their calorie-controlled menu (1300 calories per day). You can also choose to receive either vegetarian, vegan, or pescatarian meals.