How to Claim your free Love Yourself Meals discount code
You can follow these simple steps to redeem your free Love Yourself Meals discount codes and enjoy a huge saving.
Click on the deal that you're interested in.
Copy the discount code and proceed to loveyourself.co.uk
Add the delicious food items to your cart.
Click on "Proceed to checkout."
Paste your discount code.
Once you've completed your delivery and payment information, your discount code will apply at checkout.
All that is left is to receive and enjoy your healthy, ready meals. 
More prepared meals brands similar to Love Yourself Meals
About Love Yourself Meals
Love Yourself Meals is a healthy meal delivery service that offers calorie-controlled diets prepared by a gourmet chef and a Nutritionist. With this service it's easier than ever to follow a healthy diet with meals prepared using the finest, freshest, and most seasonal ingredients available. What's more, the meals are free from additives, preservatives, or processed foods.
Love Yourself Meals caters to a wide range of dietary requirements and preferences. There are 16 meal plans to choose from including; low-carb diet, balanced diet, keto plan, vegetarian diet, Halal balanced diet, pescatarian diet, Halal performance diet, and gluten free diet. 
Within these plans you can also choose from a number of calorie options,and customise the duration you would like to receive Love Yourself Meals. The company has also made it easy to track your calories and macro-nutrients with their diet. You can quickly scan the barcode on each meal through MyFitness app to get the nutritional values. 
There is a lot to love about this healthy meal delivery service. Love Yourself Meals eliminate the hassle and mess that comes with prepping and cooking your food. With this service, you'll only need to reheat and eat your freshly made meals. And with our discount code you can save on your first order of delicious, healthy meals.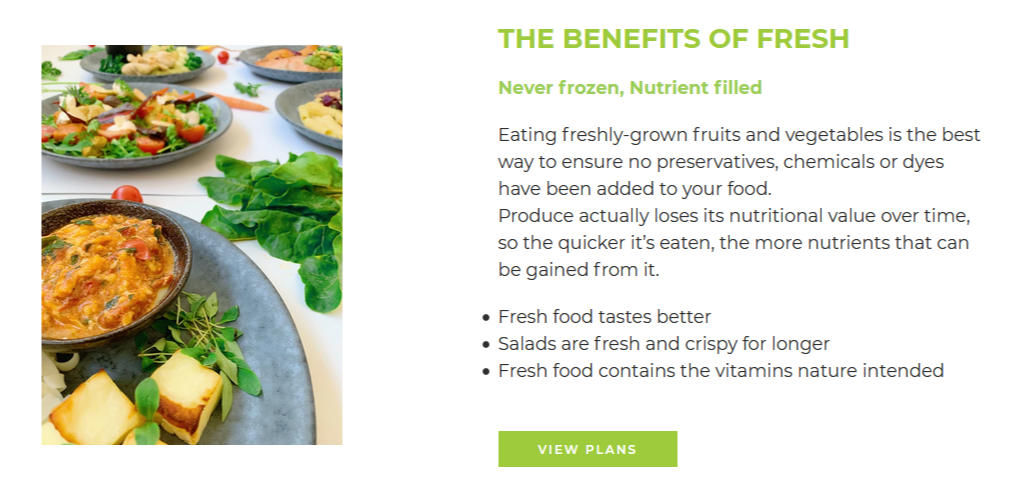 Love Yourself Meals Delivery
Love Yourself Meals are delivered on the same day that they are prepared. Your food will be delivered at your home or office between 5:30 pm and 10:00 pm Sunday to Thursday. There are no deliveries done on Friday and Saturday. 
If you have opted for a 6-day plan, your Friday and Saturday meals will be delivered on Thursday evening. Once your order has been dispatched, you'll receive a notification that includes live tracking information. 
Love Yourself Meals Returns Policy
If you're unsure about Love Yourself Meals, you can try their service risk-free with their money back guarantee that covers your first delivery. If you're dissatisfied with your first day of meals you can write to the company on the same day and they'll cancel the remainder of your subscription and issue you with a refund.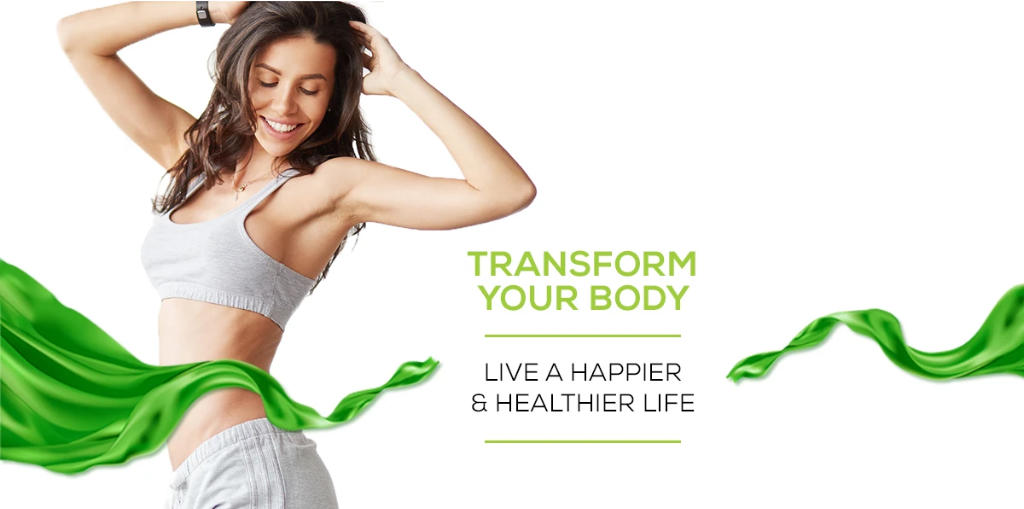 Love Yourself Meals FAQs.
Will I need to cook my food?
No. The meals delivered by Love Yourself Meals are already prepared and labelled with the appropriate heating instructions. Some may require reheating, while others can be served cold. 
Does Love Yourself Meals offer vegan options?
At the moment Love Yourself Meals does not offer a vegan diet. However, there are vegetarian, gluten and dairy free options.
How many meals will be delivered daily?
Love Yourself Meals will deliver five meals each day, i.e, breakfast, lunch, dinner and two snacks. However, if you opt for the keto plan, you'll receive one instead of two snacks, which makes four meals each day.
Which dishes can I expect from Love Yourself Meals?
You can expect a wide variety of global dishes from Love Yourself Meals. With over 500 dishes, each week's menu is bound to be different and exciting.
How will I know what food I'm getting?
Once you choose your preferred plan, you can scroll to the bottom of the page to view the week's menu. The following week's menu is updated mid-week. 

Are Love Yourself Meals Halal?
Yes. Love Yourself Meals offers halal options for most of their dishes. You can either choose the Halal Balanced Diet or the Halal Performance Diet to enjoy Halal certified meat.
How long do Love Yourself Meals keep for?
Love Yourself Meals are prepared fresh daily and delivered on the same day that they're cooked. There are no preservatives added to the dishes, and it's recommended that you eat the food the day after the delivery. That said, you can extend the lifespan of your food by storing it in the fridge for 2 - 3 days. You can also choose to freeze your food. 
Can I track calories and macros with Love Yourself Meals?
Yes. Tracking macros and calories with Love Yourself Meals is as easy as scanning the barcode on each meal with MyFitnessPal app. 
Can I cancel my Love Yourself Meals subscription?
Yes. You can easily cancel your subscription at any time through the "My account" section.  You can also opt to contact the company via online chat or through email to cancel your subscription.
Can I change or cancel my order? 
 Yes. You can choose to change, pause, or cancel your order at any time. However, Love Yourself Meals require 48 hours notice to ensure that food is not wasted. 
Will I receive a refund if I cancel my Love Yourself Meals order?
Yes. You'll receive a refund for meals that haven't been delivered yet as long as you give the company 48 hours notice.
Love Yourself Meals Reviews
Most individuals are satisfied with Love Yourself Meals and the service has received mostly positive reviews. On Trustpilot, this healthy meal delivery service has an average score of 4.4 out of 5 stars and is rated as 'Excellent'. Out of over 1,100 reviews, around three quarters are 5-star reviews. Customers have left positive feedback about the taste and freshness of the meals.
Related Offers
We have great promo codes available on an amazing range of food subscription boxes. 
Check out Hello Fresh for customisable food boxes with easy-to-follow recipes, or try our Mindful Chef discount code for a food subscription box with healthy, locally-sourced ingredients.
Our Feast Box voucher code lets you experience flavours from all around the world while saving money. 
If you're looking for a 100% plant-based meals, prepared and delivered to your door, give Allplants a try.
Related Offers

PLANTY
20% off your first order
Planty provides healthy, convenient, and eco-friendly food that saves you time and money. Planty meals are flash-frozen to lock in all the goodness from the fresh produce. They've also made it easy for people on a budget with a 20% discount code AND delivery free of charge to UK addresses! Plus, Planty use recyclable packaging which helps reduce our carbon footprint. It's never been easier or more delicious to eat healthily!



KBK MEAL PREP
Exclusive Extra 10% off your first order (60% off total)
Customers can order their fresh and calorie-controlled meals from KBK's Meal Prep UK at a very affordable price. The company offers free nationwide delivery for life on top of carbon neutral deliveries to help the environment, while its sustainable packaging ensures that customers do not create an additional waste problem with these orders. Customers looking to shed some pounds or maintain healthy eating habits should definitely look into this service! So what amazing deal can Newbie Deals offer me? We have not disappointed with this one, we have an exclusive 35% off and an extra 5% off your first order, what an amazing KBK Meal Prep discount code that is!