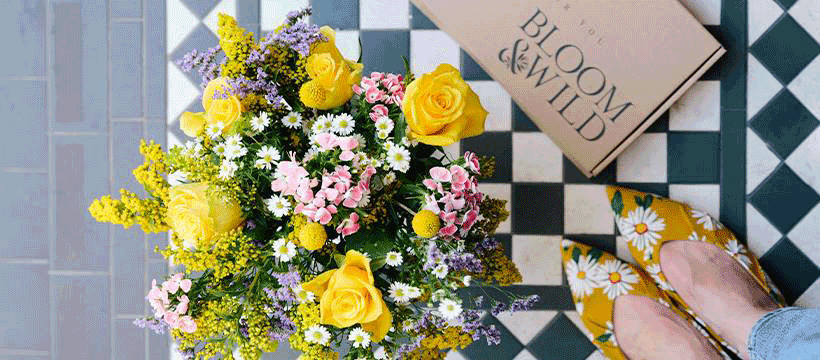 How to claim your free Bloom and Wild reward when you refer a friend
To claim your free refer a friend gift, start by copying the refer a friend code.
Head over to the Bloom and Wild website and select the type of flowers that you would like.
Click the send icon, add the recipient's name, address, select the delivery timeframe and preferred carrier.
Enter your details including your name and email. You can also log in to your Bloom and Wild account, create an account or continue as a guest. Choose the type of service that you want, between a single bouquet or a subscription.
Choose a cover, include a free gift card and click 'continue to payment'.
Click the 'Claim your tree here' icon and paste your free discount code.
Ensure that you input the correct details by confirming your order.
Finish your order by adding your billing option. You can either pay via PayPal, Google Pay or card.
More flowers brands similar to Bloom And Wild
About Bloom and Wild
Founded by Ben Stanway and Aron Gelbard, Bloom and Wild is an online florist company that makes sending flowers to loved ones and friends an easier task. To ensure users do not miss out on vital occasions, the company offers a subscription service, helping you remember those precious moments. The company has a huge impact on the over 7 million unpaid carers in the UK. Also, Bloom and Wild has a responsible supply chain that cleans out the footprints left behind. By the use of 100% recyclable letterbox packaging, the company offsets their carbon emissions. And with the expert floral designers, you get to have delightful and innovative flower deliveries through the expertise and creativity that the team drives.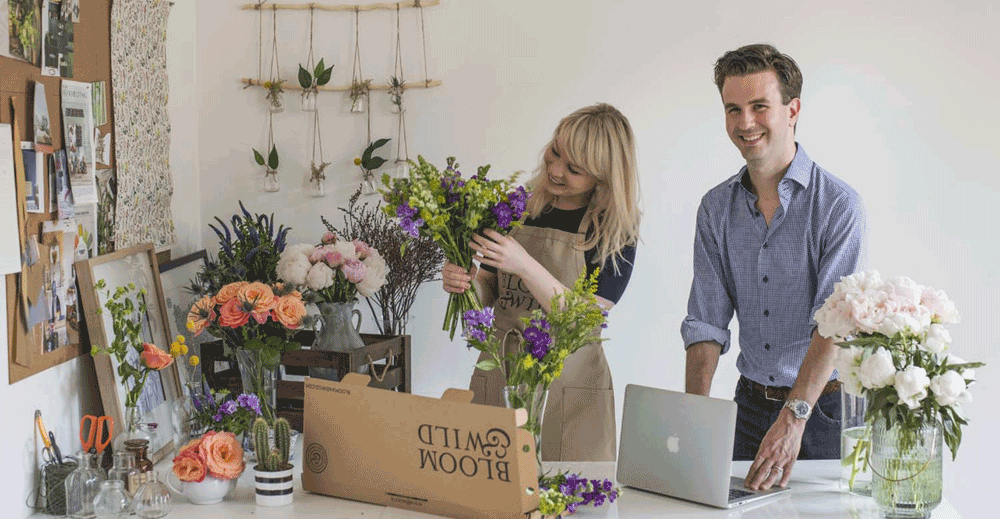 Bloom and Wild Delivery
Bloom and Wild delivers your flower orders promptly. If you are in the UK, you can opt for the free next-day delivery or the premium delivery. Your next-day free delivery will be sent via Royal Mail. You should place your order Monday- Friday before 5.30 pm. Premium deliveries are sent via DPD. The cost of Premium delivery is $5 (Monday- Friday) and £10 (Sunday). The company provides an order tracking service to help you keep tabs on your delivery. For international deliveries, check out the Bloom and Wild website for the shop guides.
Bloom and Wild Returns Policy
Bloom and Wild does not take responsibility for issues that occur outside the company's control. For instance, the company does not offer refunds for late deliveries due to issues such as adverse weather conditions. However, if your flower delivery arrives damaged, please contact the Bloom and Wild team for assistance.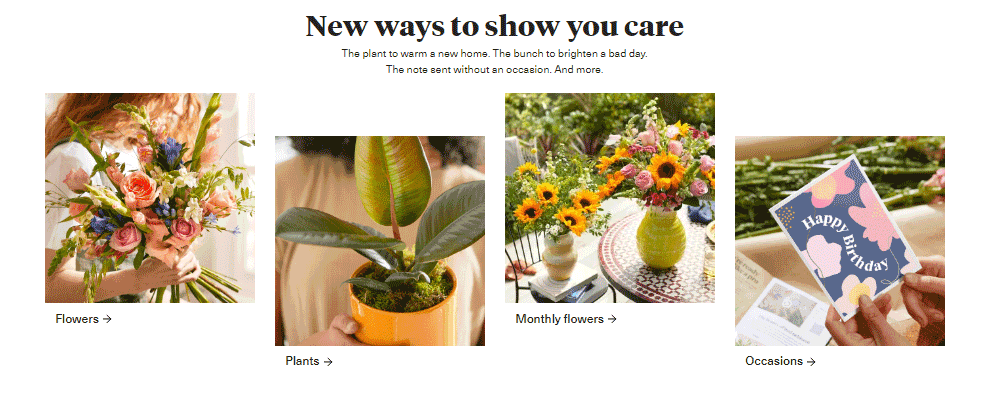 Bloom and wild FAQs
How long do Bloom and Wild flowers last?
Bloom and Wild has a 7-day guarantee for most of the flowers. However, some can last up to 10 days with water changes and stem trims.
Where are Bloom and Wild based?
Bloom and Wild is based in London. The company also has international sites in France, Germany, Ireland and Austria.
Where do Bloom and Wild get their flowers from?
Bloom and Wild sources the flowers from local run flower farms in Lincolnshire and Norfolk.
Do Bloom and Wild offer subscriptions for flowers by post?
Bloom and Wild sends flower subscriptions via Royal Mail or DPD. The company also offers a variety of Letterbox flowers that are sent in bud to ensure they last longer and fit through the letterbox.
What are Bloom and Wild letterbox flowers?
These are hand-picked flowers that are sent in bud. They last long and fit through the letterbox.

Do Bloom and Wild offer dried flowers?
Yes. Bloom and Wild offers pre-arranged dried flowers which are a great way to brighten your home.
Do Bloom and Wild have an app I can download?
Yes. Bloom and Wild has an app that you can download and ensure you never miss your flower deliveries. The Flower & Gifts- Bloom & Wild app ensures speed payments via the photograph your card feature and also accepts international debit and credit cards. Also, the app seamlessly merges with your phone calendar.
Do Bloom and Wild offer NHS discounts?"
Yes. Bloom and Wild offers NHS discounts. All NHS & Healthcare staff enjoy a 15% discount on their flower selections when they use the NHS code at checkout.
How can I contact Bloom and Wild?
If you want to contact Bloom and Wild, use the 'contact us' feature on the Bloom and Wild website. You can either use the email option, chat online with the team or message them on Facebook Messenger.
Bloom and Wild Reviews
Bloom and Wild has a 4.8 rating among 32,198 reviews on Trustpilot. Customers love the great quality of flowers offered, the customer service and the packaging. The website is also very easy to navigate, not to forget the timely deliveries. 
Our Bloom And Wild referral codes can offer significant savings when making a new purchase.We update our promotional codes frequently, so make sure to check back before making your purchase.
Check out the latest Bloom And Wild referral codes to make huge savings. At Newbie Deals, we actively seek out the best offers for our readers to ensure you make significant savings. If Bloom And Wildv offer a refer a friend program, we'll publish it. If they offer a discount code, we'll show it. If they have an exclusive offer, you got it, we'll bring it to you. By shopping with Newbie Deals and taking advantage of our Bloom And Wild referral codes, you can ensure you get the best deal in town.
Why Use a Bloom And Wild Referral Code?
Simply put, it can save you money, and who doesn't like making savings? With Newbie Deals, you can save up to 25% on your next Bloom And Wild purchase, by simply using our links. When you use our referral codes(or refer a friend scheme) nothing else changes other than the price you pay, it really is as simple as click, buy and save.