How to claim your free FragrancesCosmeticsPerfumes discount code
To see your free FragrancesCosmeticsPerfumes discount code, you should click on the 'Get Code' button. Save the code and proceed to the FragrancesCosmeticsPerfumes website.
Once you find a product you want to purchase, click on the 'Add to Cart' button. To review your order, click on the shopping bag icon in the upper right corner of the website.
To apply your free FragrancesCosmeticsPerfumes discount code, paste it into the text box below the items in your cart, and click on the 'Apply Discount' button on the right.
Once your discount is applied, select one of the available checkout methods on the right. Provide all of the required delivery and payment information and place your order.
More fragrances brands similar to FragrancesCosmeticsPerfumes
About FragrancesCosmeticsPerfumes
Fragrances Cosmetics Perfumes is a fragrance and cosmetic supplier that offers a wide range of great products at the most affordable prices. Its products are available to customers across the UK and mainland Europe. However, it's not only about cheap perfumes and skincare products. The company was established with a vision of being the market leader when it comes to online sales and to set new standards of not only quality products but outstanding customer service and enjoyable shopping experience. Also, FragrancesCosmeticsPerfumes aims to donate at least 10% of its profit. It supports the Hemraj Goyal Foundation, in order to help improve the quality of peoples' lives. 
FragrancesCosmeticsPerfumes Delivery
FragrancesCosmeticsPerfumes delivers its orders to the UK and Europe. Standard Delivery is available free of charge on orders across the UK. You can expect your order within 2-5 working days. If you need your order sooner, you can select a Next Day Delivery for £2.99. This service is available for orders placed by 3 pm. When ordering to Europe, you can choose between Economy Delivery (7-10 working days) for £1.99 and Tracked Delivery (3-7 working days) for £6.49. Orders are sent via Royal Mail. To read the full 'Delivery Policy', select the 'Delivery' from the menu at the bottom of the website.

FragrancesCosmeticsPerfumes Returns Policy
If you want to return any of the items you ordered from FragrancesCosmeticsPerfumes, you can do it within 30 days. To be eligible for a return, the item must be unopened. If the item you received is damaged or faulty, you should first contact FragrancesCosmeticsPerfumes via email. You'll get a returns label so you don't have to pay shipping charges when returning faulty or damaged items.
FragrancesCosmeticsPerfumes FAQs
Is there a place where I can find out more about fragrances, cosmetics, and perfumes?
If you want to find out more about fragrances, cosmetics, and perfumes, select the 'Blog' from the menu. There you'll find useful information on how to apply fragrance, how to find the perfect fragrance for you, or which wholesale makeup is good and which isn't.
What brands does FragrancesCosmeticsPerfumes offer?
FragrancesCosmeticsPerfumes offers thousands of different brands. You can find them all by selecting the 'Brands' from the top menu.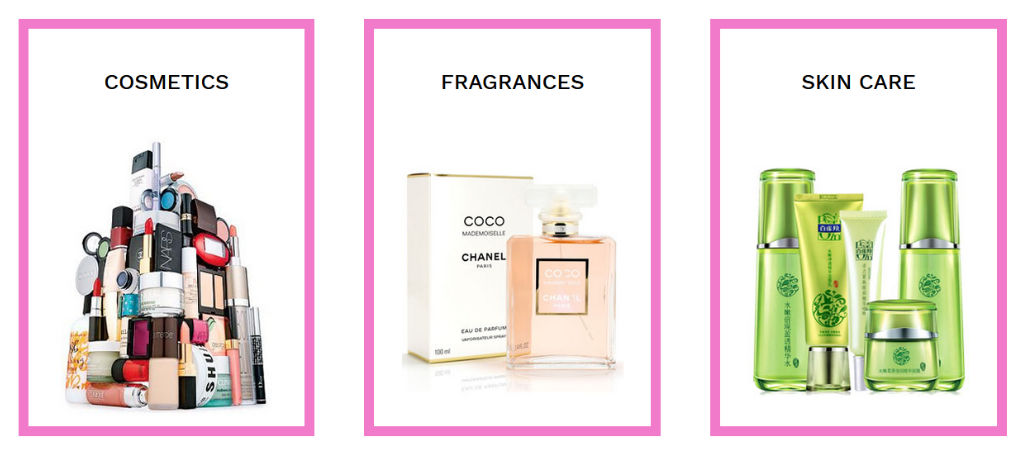 Does FragrancesCosmeticsPerfumes offer fragrances for both men and women?
Yes, FragrancesCosmeticsPerfumes offers fragrances for both men and women, as well as some unisex fragrances. 
Does FragrancesCosmeticsPerfumes sell products for babies?
Yes, FragrancesCosmeticsPerfumes sells products for babies, as well. In its range of products, you'll find shampoos, powders, wipes, and more, from brands such as Johnson's, Mustela, Weleda, Baby Kingdom, and My Happy Planet. Use the search bar to find the products.
Does FragrancesCosmeticsPerfumes offer gift sets?
Yes, FragrancesCosmeticsPerfumes offers great deals on fragrance, cosmetic, and makeup gift sets. Impress your friend with an ultimate gift they'll love.
How can I use FragrancesCosmeticsPerfumes comparison list?
To compare products, click on the 'Compare' on the product page.Once there are at least two products, open the comparison list (you'll find it in the top right corner of the website).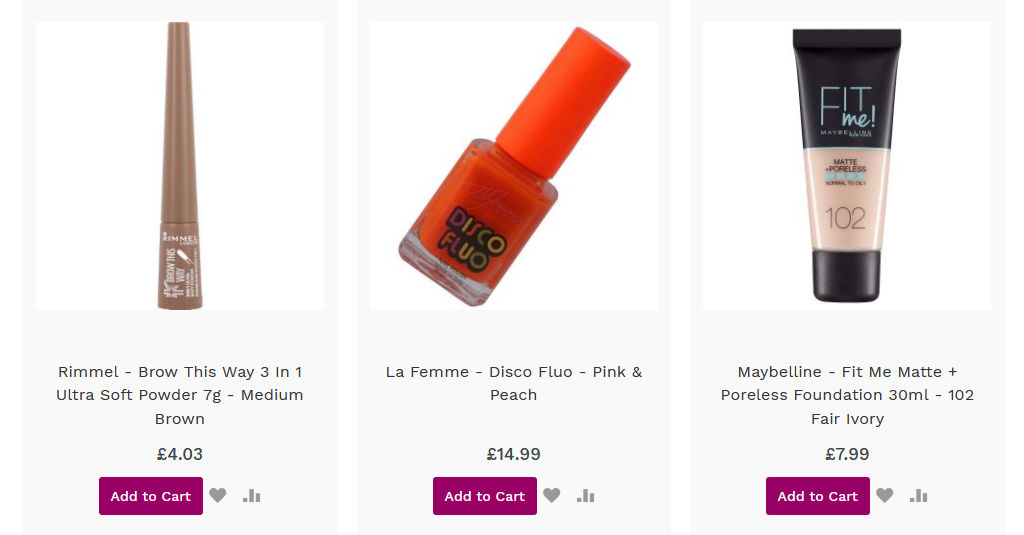 How can I contact FragrancesCosmeticsPerfumes Customer Service?
You can contact FragrancesCosmeticsPerfumes Customer Service via email, phone, or post. Its online support is available 24/7.
FragrancesCosmeticsPerfumes Reviews
With 1,420 customer reviews on reviews.io, FragrancesCosmeticsPerfumes has a rating of 4.84/5 stars and is recommended by 97% of its reviewers. You'll also find some reviews on Trustpilot, where it has an excellent TrustScore of 4.8/5 stars. Its customers were mostly satisfied with low prices, fast service, and a great range of products to choose from.
Our FragrancesCosmeticsPerfumes referral codes can offer significant savings when making a new purchase.We update our promotional codes frequently, so make sure to check back before making your purchase.
Check out the latest FragrancesCosmeticsPerfumes referral codes to make huge savings. At Newbie Deals, we actively seek out the best offers for our readers to ensure you make significant savings. If FragrancesCosmeticsPerfumesv offer a refer a friend program, we'll publish it. If they offer a discount code, we'll show it. If they have an exclusive offer, you got it, we'll bring it to you. By shopping with Newbie Deals and taking advantage of our FragrancesCosmeticsPerfumes referral codes, you can ensure you get the best deal in town.
Why Use a FragrancesCosmeticsPerfumes Referral Code?
Simply put, it can save you money, and who doesn't like making savings? With Newbie Deals, you can save up to 10% on your next FragrancesCosmeticsPerfumes purchase, by simply using our links. When you use our referral codes(or refer a friend scheme) nothing else changes other than the price you pay, it really is as simple as click, buy and save.