How to claim your free Godiva Chocolates discount code
To claim your free Godiva Chocolates discount code, click the get discount code icon and copy your free discount code.
Head over to the Godiva Chocolates website and add all the items you want to purchase to your bag.
To confirm your order, click the 'View bag' icon.
Enter your free discount code in the empty promo code box and apply. You can also opt to add a gift message.
To complete your order, click secure checkout and sign in to your Godiva Chocolates account or continue as a guest.
More chocolate brands similar to Godiva Chocolates
About Godiva Chocolates
Founded by Pierre Draps in 1926, Godiva Chocolates is a company that specializes in quality Belgian chocolate craftsmanship. The company is named after Lady Godiva and associates her values including generosity, boldness and a pioneering spirit with the company. And now, Godiva Chocolates ensures that every piece of chocolate is not only made with wonderful ingredients but is also quality not forgetting to embody Belgium craftsmanship. The company has a wide variety of chocolates such as milk chocolate truffles, connoisseur milk chocolate and even gold collections, just to mention a few.
Godiva Chocolates Delivery
Godiva Chocolates delivers across the UK apart from UK bank holidays and weekends. All orders over $40 will be delivered at no extra charge. If you place your order before 1 pm Monday- Thursday, it will be delivered the same day. Orders placed after 1 pm will be delivered the next working day. Orders placed past Friday at 12 pm will be shipped the next working day excluding weekends. For next day deliveries, you will be charged £4.95.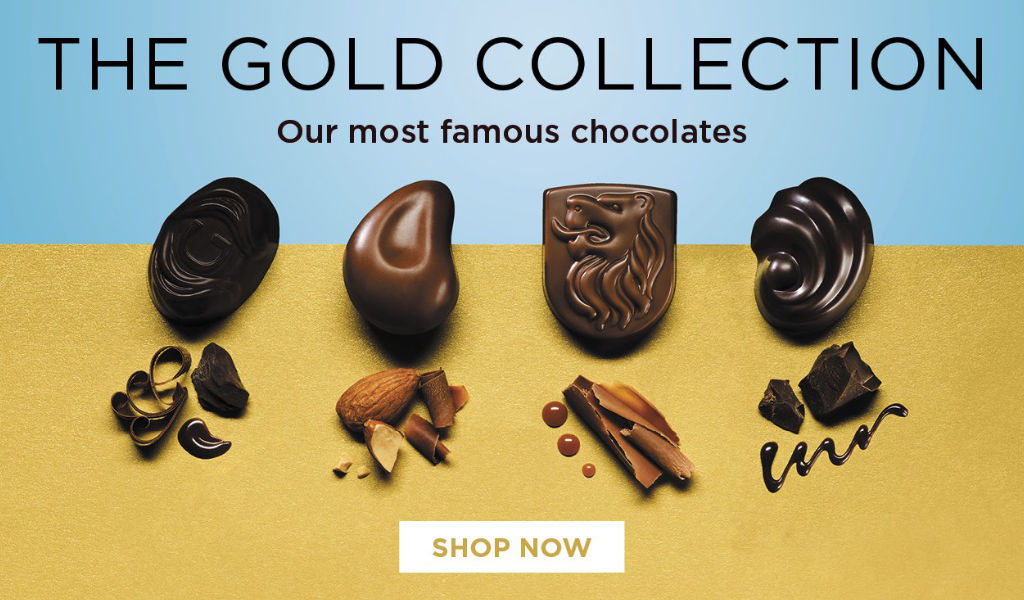 Godiva Chocolates Returns Policy
Godiva Chocolates is committed to ensuring your order arrives in perfect condition. If this is not the case, contact the Godiva Chocolates team within 14 days after receiving your order. If you have other issues with your delivery that you would like addressed, do not hesitate to contact Godiva Chocolates. Depending on the condition of your return, the company may opt to refund, exchange or replace your purchases.
Godiva Chocolates FAQs
Is chocolate good for my health?
Chocolate is not only tasty but has also been proven to provide the body with energy, sharpen the mind, provide body nutrients and improve emotional well-being. This means that you not only get to enjoy Godiva Chocolates but also reap other benefits while at it!
Do Godiva Chocolates increase body cholesterol?
Godiva Chocolates contain negligible amounts of cholesterol. You will even be surprised to note that eating chocolate made with 100% cocoa butter can lower your cholesterol levels, positively impacting your health.
I love Godiva Chocolates. Why am I experiencing indigestion?
Eating Godiva Chocolates in moderation will not cause indigestion. While overindulging in chocolate may be the culprit for indigestion, check other foods since you would have to eat a whole box to experience indigestion caused by chocolate.
What other nutrients do I get from Godiva Chocolates?
Apart from enjoying your Godiva Chocolates, you also get vital nutrients such as magnesium.
How should I store my Godiva Chocolates?
Most people fail at this, and we would hate to see you repeat this common mistake. Do not refrigerate your Godiva goodies. Always store your chocolate at a temperature range of 15- 18 degrees calcium. Also, ensure that the chocolates are stored in a cool and dry place away from strongly scented foods. It is best to store them in their original packaging, in a metallic box or hermetically sealed box.
Where can I buy Godiva chocolates?
You will love your Godiva Chocolates. You can either buy Godiva Chocolates on the company's website or at a store near you. If you are unsure of which store to get your refill from, use the store finder feature on the Godiva Chocolates websites and enter your postcode.
Where are Godiva chocolates from?
Godiva Chocolates are made with quality and wonderful ingredients sourced in Belgium.
Who owns Godiva chocolates?
Godiva Chocolates is owned by Pierre Draps and is named after his wife, Lady Godiva.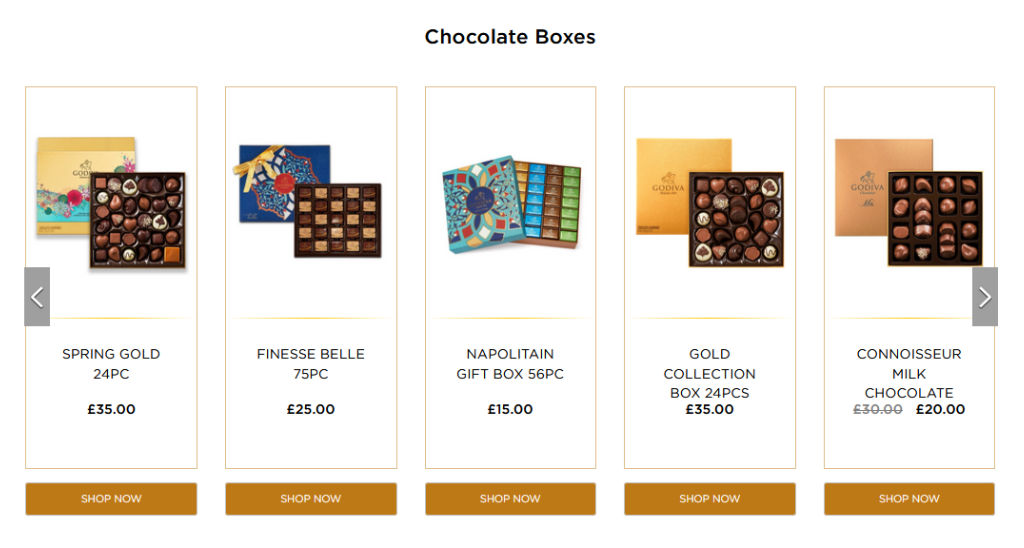 Are Godiva chocolates gluten-free?
Godiva has three gluten-free certified items. These are certified by the gluten-free certification organization. If you are looking for gluten-free Godiva chocolates, lookout the website for the three gluten-free chocolates. All other chocolates may contain gluten.
How can I contact Godiva Chocolates?
You can contact Godiva Chocolates via email, customerserviceUK@godiva.com. You can also fill the contact form on the company's website. 
Godiva Chocolates Reviews
Godiva Chocolates has a rating of 2.9 among 10 reviews on Trustpilot. While some customers love the chocolates and the prompt deliveries, others found them to be overpriced and overprocessed. The company can also improve on the refunds process.