How to claim your free JewelStreet discount code
To claim your free JewelStreet discount code, you should first click on the 'Get Code' button. Then, copy the code and continue to the JewelStreet website.
Once you've found a product you'd want to purchase, select a size, and add the desired product to your cart. To place your order, click on the shopping bag icon in the upper right corner of the website, and click on the 'Proceed to checkout' button.
Enter a shipping address, and select your shipping and payment methods. Paste your JewelStreet discount code to the empty text box on the right, and click 'Apply'. Place your order.
More jewellery brands similar to JewelStreet
About JewelStreet
JewelStreet is the leading community for more than 300 independent designers from around the world. It's team carefully picks emerging talents and provides them with an online platform to help them thrive and reach new customers. In its online store, JewelStreet offers not only jewelry but handbags, coats, jackets, and much more, including cosmetic products for your nails, skin, and hair. You can also find home decoration, kitchenware, glassware, and lighting. In its selection, you'll find something not only for women but for men and babies, as well. Discover unique designs or create your own. You can also personalise jewellery pieces, which will make them perfect for a gift for that special someone.
JewelStreet Delivery
When ordering from JewelStreet, you're ordering from individual designers. Shipping rates will vary and will be calculated at checkout. You'll be responsible for import duties, taxes, and all additional charges that may appear. Orders are sent via DHL, UPS and Malca Amit, to most locations worldwide. Once your order is shipped, you'll receive tracking updates.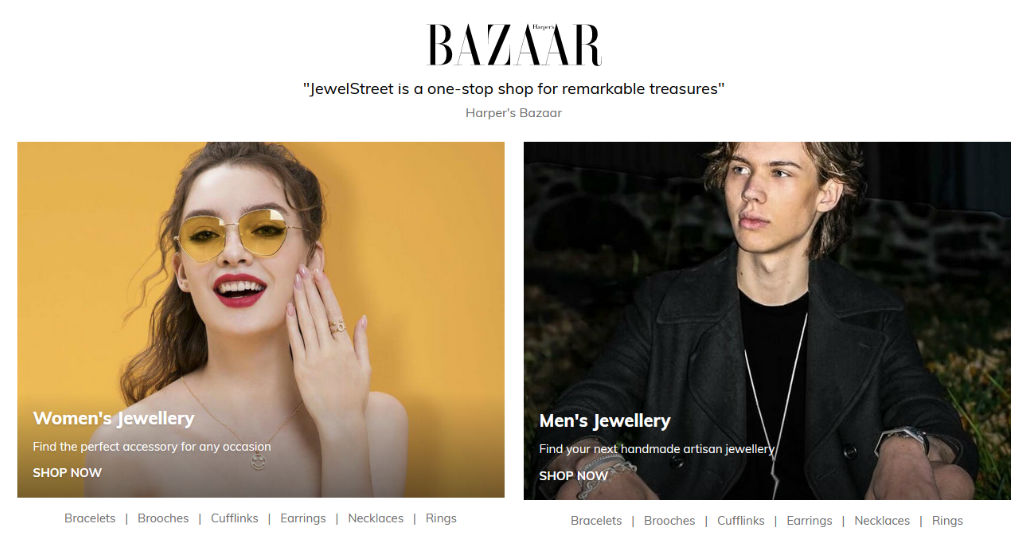 JewelStreet Returns Policy
In most cases,you'll be able to get a refund for a product you've ordered, after you return it to the designer. To be eligible for a refund, the product must be returned within 14 days of receiving it. After that, no one can guarantee that a designer will accept your return request. If you're returning the product to another country, you might have to pay import duties. All products you're returning must be unused, in the same condition you've received them, and with all original and security tags attached. Inspect the product thoroughly before you dispose of any original packaging. You cannot return earrings, as well as bespoke/commissioned jewellery and pieces made to order.
JewelStreet FAQs
How should I know what ring size to order?
To access the ring sizing guide, select 'Jewellery' from the main menu and click on the 'Ring Sizing Guide'. Print out the guide (make sure setting is at 100%), and find a ring that fits properly for the intended ring. Place the ring on the circle and find the one that matches the inside edge of the ring. If choosing between two sizes, choose the larger one. There you'll also find the international ring size conversion chart.
Does JewelStreet offer a concierge service?
Yes, you can contact JewelStreet to get a personal Concierge who will help you find the perfect jewellery piece for yourself or to gift someone. Concierge will answer all your questions and help you with any special requests you may have.

Does JewelStreet offer bespoke service?
Yes, JewelStreet does offer bespoke service. Express your taste and personality through unique pieces designed by you and for you. Choose one of many talented designers and contact JewelStreet to start the bespoke process.
What can I find in the 'News' section on the JewelStreet website?
In the 'News' section on the JewelStreet website, you can find styling guides, interviews with designers, and posts for future brides. Read more about the latest trends and get some helpful advice.
How can I contact the JewelStreet customer care team?
You can contact the JewelStreet customer care team via email, phone, and post. You'll find more information on the 'Contact us' page on its website.
How can I join JewelStreet?
If you want to join JewelStreet as a designer, you can choose between three available packages (Silver, Gold, and Platinum)  starting from just £0.82p per day. Each package comes at a different price and with different benefits included.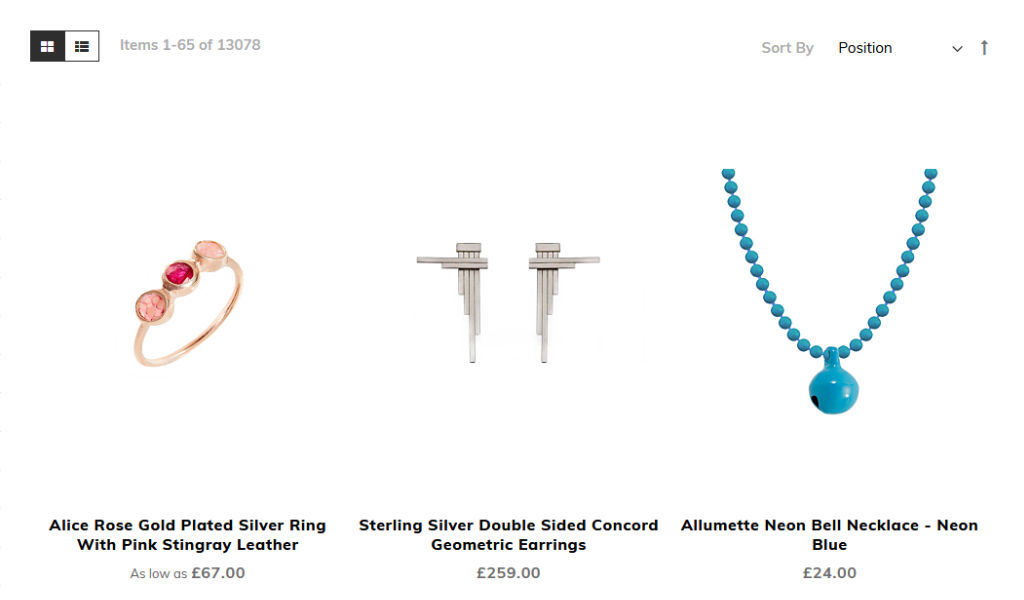 JewelStreet Reviews
You can find reviews of JewelStreet items on the individual product pages. Find the item you're interested in and then click the 'Reviews' subheading to expand the section and read reviews.