How to claim your free Laithwaite's Wine voucher code
To claim your free Laithwaite's Wine voucher code, you should first select the 'Get Code' button. Copy the code, and go to the Laithwaite's Wine website.
Find a product you like and want to buy, click on it, and add it to the basket. Once all of the products you need are in the basket, click the shopping cart icon at the top of the page.
Review your order and click on the 'Add voucher or gift certificate' line below. Paste your free Laithwaite's Wine voucher code button into the text box and click on the 'Add' button next to it. Click on the 'Checkout' button below. 
Log in if you're an existing customer, or create an account when you check out if you're new. Fill out all of the required delivery and payment details, and place your order.
More wine brands similar to Laithwaites Wine
About Laithwaite's Wine
Laithwaite's Wine is an online store that offers a stunning collection of wines from all over the world. Order your wine online and get it delivered directly to your door. For more than 50 years, the Laithwaite's Wine team have been delivering wine from people who enjoy making it to people who enjoy tasting and drinking it. They offer a variety of red and white wines, as well as rosé, champagne, and sparkling wines from different countries, including Argentina, Chile, France, Italy, Portugal, and others. Mixed cases are also available, as well as a variety of gifts and gift sets for different occasions. Your gift will be delivered in beautiful packaging.
You can also become a Laithwaite's Wine plan member, and save £100 on your first case with 3 bottles of wine, as well as at least 10% on every subsequent case. Cases are usually delivered every 12 weeks but you can have them delivered less often, it's up to you. Membership plans can be customised according to your taste and needs. You can swap wines, change the number of bottles in your case, set up preferences, and more. Laithwaite's Wine also organises wine tastings as well as different virtual events. If you're looking for a way to enhance your wine knowledge, you can look for wine tutorials. 
Laithwaite's Wine Delivery
With Laithwaite's Wine, you can arrange to get your wine order delivered to any address in the UK (excluding the Channel Islands). There are several delivery options available, including the Standard Delivery (2-3 days), Named and Next Working Day Delivery, and Unlimited delivery (a membership programme for an annual membership fee). Delivery is free when you order 18 (or more) bottles. You can also choose Click & Collect service if your address is within 30 minutes travelling time of one of Laithwaite's Wine stores or concession stands. For additional information about different delivery methods, refer to the 'Delivery Information' page on the Laithwaite's Wine website.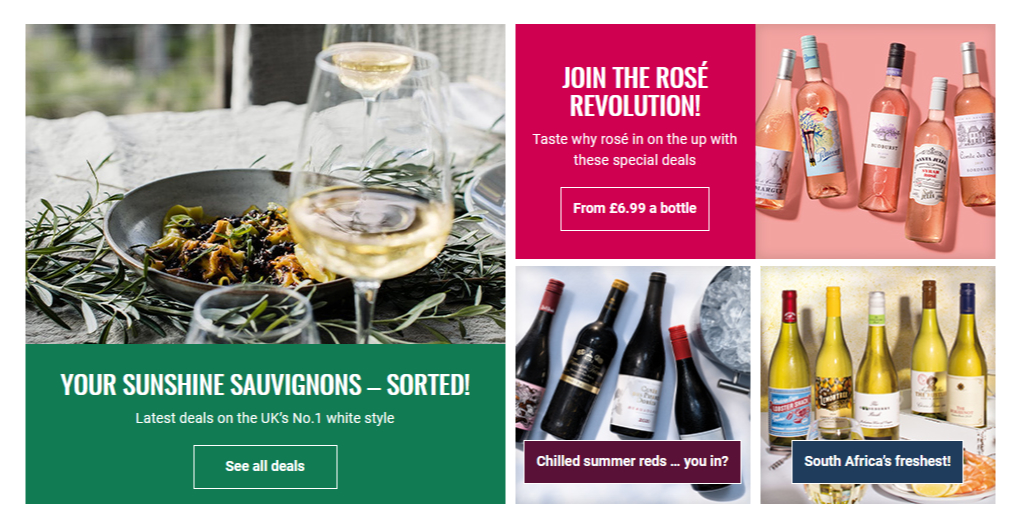 Laithwaite's Wine Returns Policy
Laithwaite's Wine offers a 100% guarantee. Since it isn't easy to order wine just by a description, if any of the wines you've ordered fails to satisfy, for whatever reason, you can contact Laithwaite's Wine to arrange a collection (collections take place within 48 working hours of booking). If you won't be at home to wait for a courier and cannot think of a 'Safe Place' to leave your wines , you can use CollectPlus service and return your wines to one of the thousands stores across the UK. You can get a refund or you can choose to replace the wine. 
Laithwaite's Wine FAQs
How can I cancel a Laithwaite's Wine plan?
If you've become a Laithwaite's Wine plan member and now want to cancel your plan, you can easily do it by calling 03330 148 200.
Does Laithwaite's Wine offer good value for money?
Laithwaite's Wine offers a variety of different wines suitable for everyone's budget. You can find wines for less than £3.99, as well as wines for more than £1,000 a bottle. If you're looking for more ways to save, purchase more bottles, or look for the wines available at clearance prices.
Does Laithwaite's Wine offer gift cards?
Yes, Laithwaite's Wine offers gift cards. You can choose between e-vouchers or actual gift cards. If you select e-voucher, you can choose a custom amount, from £1 to £100, while for gift cards you can select one of the available amounts (£10, £25, £50, £75, or £100).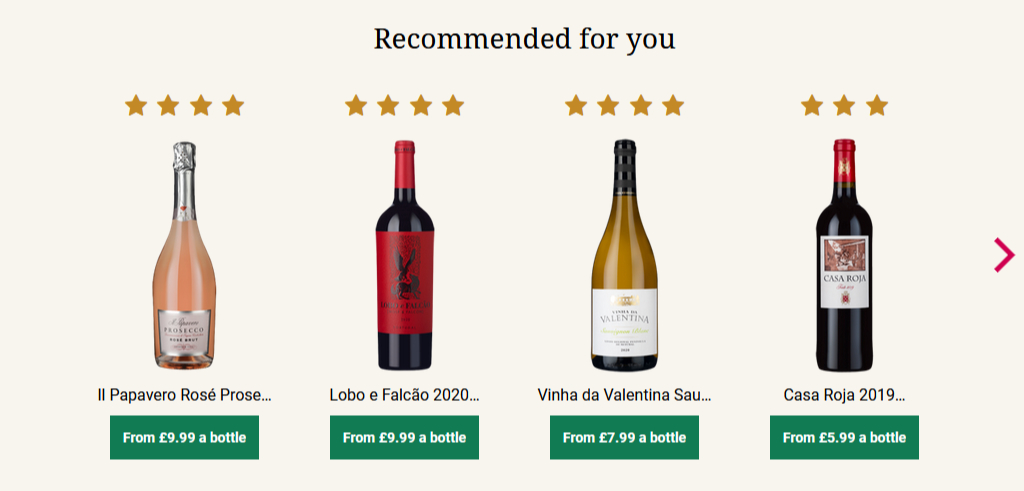 What does En Primeur and Pre-sell mean?
En Primeur and Pre-Sell are two types of pre-ordering services. With En Primeur, you can reserve a number of bottles of wine while it's still in the barrel, while Pre-Sell allows you to reserve bottles that aren't yet available to be sold. You'll pay a deposit once you make a reservation, and the rest of the amount will be due once wines are ready to be dispatched.
Does Laithwaite's Wine have a customer service phone number?
Yes, Laithwaite's Wine has a customer service phone number you can use to contact them if you have any questions, comments, or feedback. Phone lines are open Monday to Friday from 8:30 am to 7 pm, as well as over the weekend (on Saturday from 9 am to 5 pm, and on Sunday from 10 am to 4 pm).
Who are Wine advisors?
Wine advisors are there to recommend bottles, find the best deals for you, and answer all your wine questions.
Is Laithwaite's Wine based in the UK?
Laithwaite's Wine is part of Direct Wines, registered in England and Wales.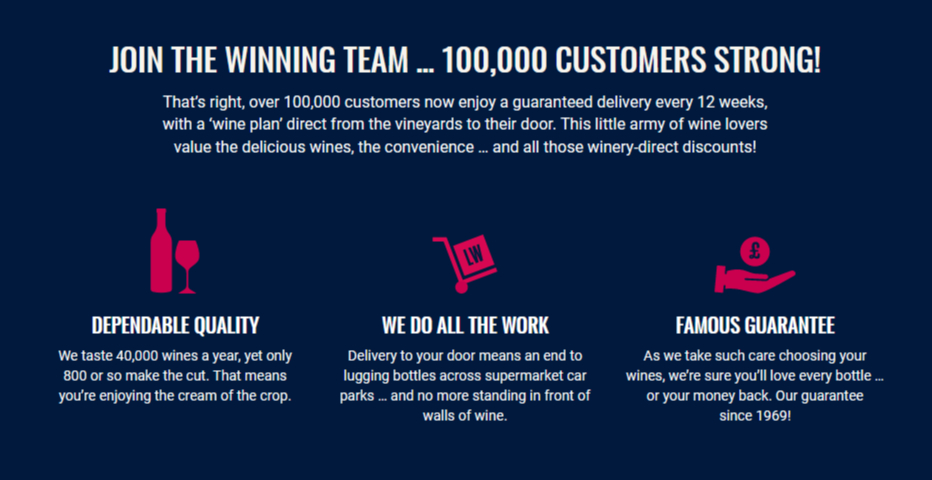 Laithwaite's Wine Reviews
Laithwaite's Wine has more than 52,500 customer reviews on Trustpilot. It has an amazing score of 4.8/5 stars, and is rated as excellent. Its customers were satisfied with 'speedy delivery and top quality wine at excellent prices'.
Our Laithwaites Wine referral codes can offer significant savings when making a new purchase.We update our promotional codes frequently, so make sure to check back before making your purchase.
Check out the latest Laithwaites Wine referral codes to make huge savings. At Newbie Deals, we actively seek out the best offers for our readers to ensure you make significant savings. If Laithwaites Winev offer a refer a friend program, we'll publish it. If they offer a discount code, we'll show it. If they have an exclusive offer, you got it, we'll bring it to you. By shopping with Newbie Deals and taking advantage of our Laithwaites Wine referral codes, you can ensure you get the best deal in town.
Why Use a Laithwaites Wine Referral Code?
Simply put, it can save you money, and who doesn't like making savings? With Newbie Deals, you can save up to 30% on your next Laithwaites Wine purchase, by simply using our links. When you use our referral codes(or refer a friend scheme) nothing else changes other than the price you pay, it really is as simple as click, buy and save.