How to claim my MuscleFood discount hidden code?
To claim your discount code, click on "Get it".
On www.musclefood.com, select "Choose your meals now".
According to your preferences, choose one of the three offered meal options.
Click on "Change my selection".
Apply your discount hidden code in the field.
Choose the delivery date for your basket, and click on "Pay Now".
Fill in your information.
Put in all of the Billing and Payment details and click on "Complete order".
More protein brands similar to Muscle Food
How long do MuscleFood meals last?
MuscleFood is providing all that you need and whenever you need it. Their meals are best served fresh from the kitchen, but if you prefer to cook and reheat, it is better to consume the products within 24 hours. When it comes to freezing the food, it can be kept up to 3 months.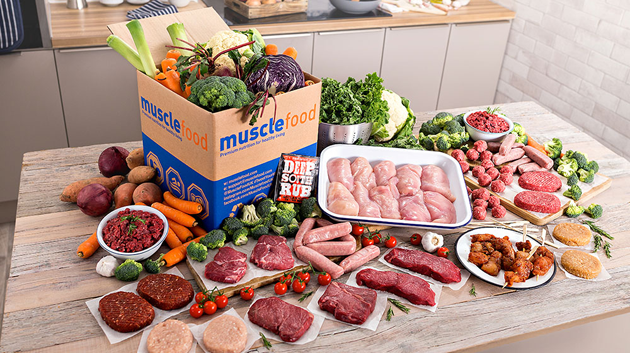 Am I tied to a contract or minimum days of subscription service? 
The meal box plan can be paused or canceled anytime you want. However, when you get to choose your meal plan, you should select one of the three options offered. There are 5 days with a weekend off meal plan, 6 days or 7 days. Meals are sent every week, and if you change your mind about your meal choices, you can change them 48 hours before the delivery date. Also, when you do the math, if you choose the 5 days meal plan, you get your meal for £1.88 and at that price, the delivery is included. So, why would you spend your precious time shopping or creating diet plans when all of that is just one click away from you?
Do they have a bonus/gift program?
Yes, they have! When you complete the "Do the Unthinkable" plan and send them a picture of your progress while consuming the MuscleFood products, they send you a personalized t-shirt with "Do The Unthinkable" logo. You also get 5 vouchers from £10 that you can use towards MuscleFood orders.
What would compliment a MuscleFood meal plan?
If you already saw amazing progress in your body shape, but you still can not resist an alcohol free beer, check out our massive discounts for beer delivery offers and get your non-alcoholic beer in your hands for the sake of your successful path towards your goal. Every person should enjoy their treat meals or drinks and thanks to them - be more motivated in future.
Other Sign Up Offers
If you didn't find yourself in the MuscleFood plan meals, then you definitely must check out Simply Cook! It is the best alternative to a meal box, and it provides you with spice kits to which you can add your ingredients and make a delicious lunch for you or your family. It comes with a recipe box in which are included up to 18 non-perishable ingredients. With this kind of recipe boxes, you get the freedom to choose what you want to cook and you will enjoy the process of cooking on your own!
Our Muscle Food referral codes can offer significant savings when making a new purchase.We update our promotional codes frequently, so make sure to check back before making your purchase.
Check out the latest Muscle Food referral codes to make huge savings. At Newbie Deals, we actively seek out the best offers for our readers to ensure you make significant savings. If Muscle Foodv offer a refer a friend program, we'll publish it. If they offer a discount code, we'll show it. If they have an exclusive offer, you got it, we'll bring it to you. By shopping with Newbie Deals and taking advantage of our Muscle Food referral codes, you can ensure you get the best deal in town.
Why Use a Muscle Food Referral Code?
Simply put, it can save you money, and who doesn't like making savings? With Newbie Deals, you can save on your next Muscle Food purchase, by simply using our links. When you use our referral codes(or refer a friend scheme) nothing else changes other than the price you pay, it really is as simple as click, buy and save.
Related Offers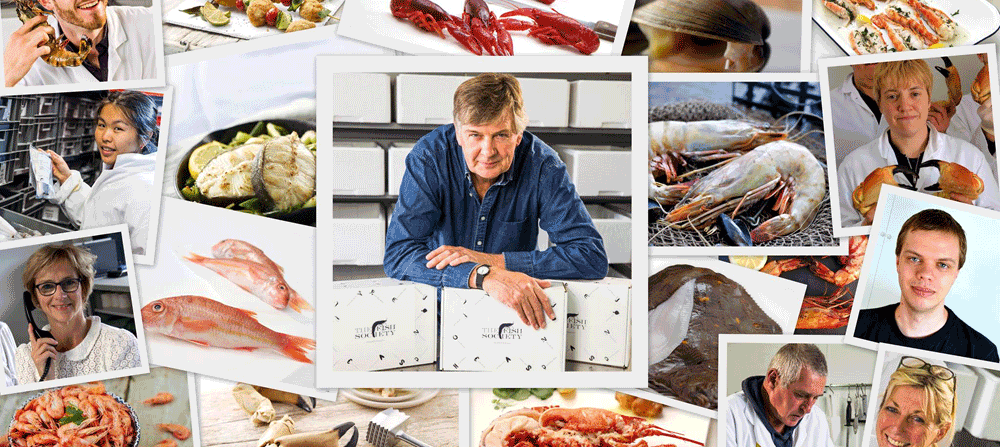 The UK's Leading Online Fishmonger. The Fish Society has been running for 25 years, offering the widest possible range of fresh fish in a variety of selections. They offer mail order service or you can even pick up your groceries from their shopfronts across London and Gillingham! Newbiedeals have teamed up with this great fishmonger to offer our users an epic 10% discount code of all orders, keep coming back to make great savings. 

PLANTY
20% off your first order
Planty is a plant-based meal service that makes healthy eating affordable, convenient and sustainable. They believe in balancing your body with the nourishment of fresh food and we know you're busy - so Planty deliver to you on a day of your choosing, ready-to-eat meals packed full of goodness. Planty's mission is to make it easier for people all over the world to eat well without having to worry about food waste or environmental impact. Their team are handcrafted chefs who take pride in creating delicious recipes that will leave you feeling great! Get involved today with our Planty discount code offering you 20% off your first order, there has never been a better time to start eating healthy. 



FOODSPRING
10% off your first order with newsletter sign up
FoodSpring is the finest fitness food that will improve your performance. With everything you need for a healthy lifestyle, Foodspring has what it takes to produce results!
The best things in life are free and with FoodSpring's Premium Fitness Food & Sportnahrung we can all enjoy an active lifestyle while keeping our budget under control. Don't forget to sign up to the Foodsping newsletter, as they will send you a 10% discount code to use off your first order.