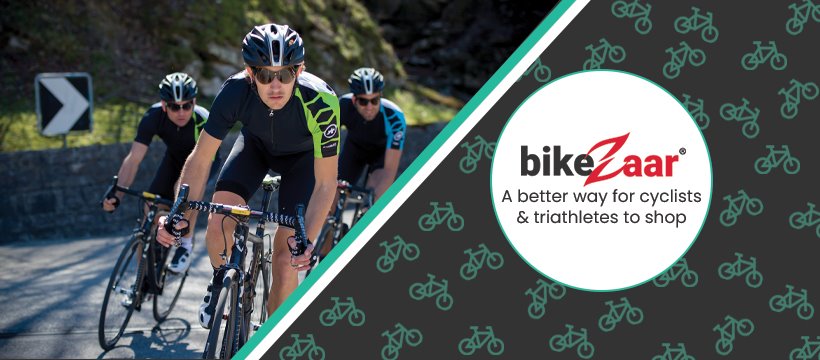 How to claim your free BikeZaar discount code
To reveal your free BikeZaar discount code, click on the 'Get Code' button. Copy the code and follow the link to the BikeZaar website.
Pick a product, select its features, and add it to the cart. A new tab will open on the right. Click on the 'View Cart' button.
Review your order, add order notes if any, and select one of the available checkout methods on the right.
Paste your free BikeZaar discount code into the text box on the right and click 'Apply'.
Add your email and shipping address on the left, and continue to shipping. Select your shipping method, and continue to payment. Add your payment details, change your billing address if needed, and place your order.
More cycling brands similar to BikeZaar
About BikeZaar
BikeZaar is one of the largest online buying and selling communities for cyclists and triathletes. It features a variety of different products from a network of marketplace sellers, affiliates, and premium brand outlets. Its selection of brands includes Assos, Castelli, Spatzwear, Pinarello, Bont, Dotout, Ale, and Sidi. Visit BikeZaar website and browse through a wide range of brands, products, and deals, and shop anything from bikes, clothing and shoes suitable for cycling, or cycling accessories, such as helmets, eyewear, bottles, bags, or mudguards.
BikeZaar Delivery
Delivery cost will be calculated based on the delivery destination, your order's weight, and the delivery service used. It'll be displayed at checkout. Free shipping is available on all UK orders over £50. If you select Standard UK Delivery, your order will be delivered via Royal Mail 48 Signature and will take 2-3 days to arrive for most of the UK mainland. Orders are also delivered via DPD, FedEx, and TNT. International delivery is also available. Deliveries to Europe are free on all orders over £175, while deliveries to the rest of the world are free if over £250. To read more about the delivery options, select the 'Shipping' from the menu on the bottom of the BikeZaar website.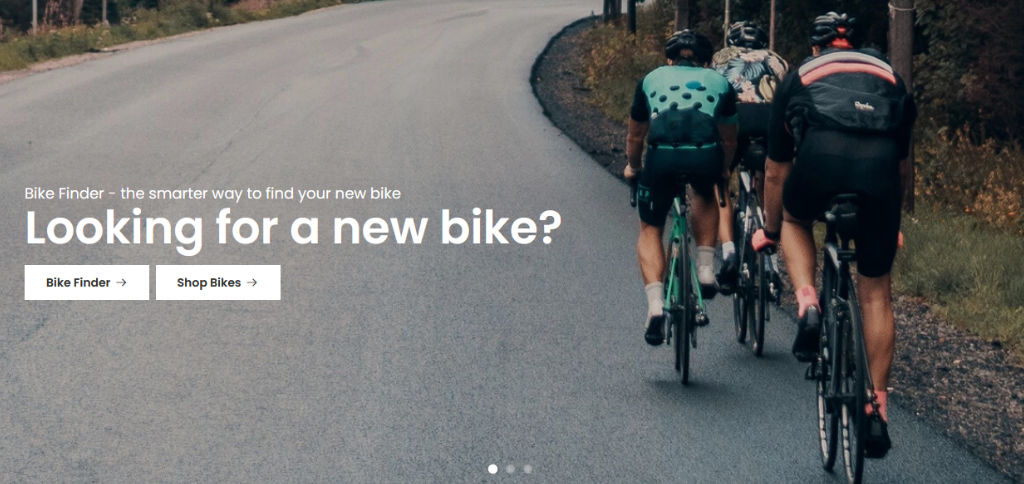 BikeZaar Returns Policy
If for any reason you're not happy with your purchase and you want to return any of the products ordered from BikeZaar, you can do it within 30 days from purchase. To be eligible for a refund, the item you're returning must be unused (unless it's faulty). Return the items in a re-saleable condition and their original packaging. Please note that you'll be responsible for shipping costs when returning the item if it's being returned because it's not the right size/colour or you simply don't want it. To start the returns process or read the full returns policy, select the 'Returns' from the menu on the bottom of the BikeZaar website.
BikeZaar FAQs
How should I know what bike type should I buy?
If you're unsure what bike type you should buy, try the BikeZaar Bike Finder. It's the smarter way to buy a new bike. If you already know what bike brand you're looking for, simply select it from the list below, answer a few questions, and select the best deal from approved dealers. However, if you don't know what brand you want, simply select a bike category (road, mountain, electric, folding, etc.), answer a few questions, and select a perfect fit from selected models.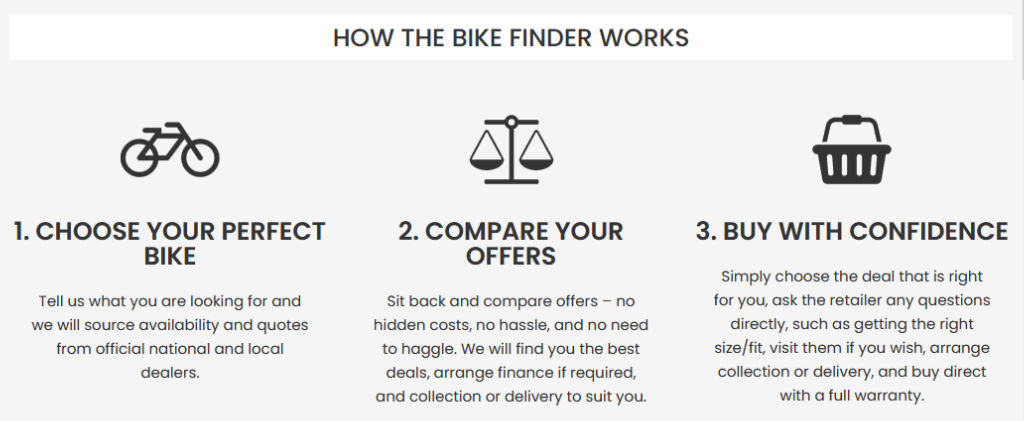 Does BikeZaar have a referral programme?
Yes, BikeZaar has a referral programme. Invite one of your friends, and once they join and make their first purchase, you'll get 5 Zaar points, and they'll get a £5 gift card.
What are Zaar points and how can I collect and use them?
To join a BikeZaar reward programme, you should create a store account. You can earn Zaar points by completing actions listed in the 'Rewards' tab (placing an order, leaving a review, etc.). Once you have enough points, you'll be able to use them to get a free product or a discount on your next purchase.
Does every bike come with pedals?
No, not every bike will come with pedals. You can find this information in the product description, or you can contact the BikeZaar customer service team to help you.
BikeZaar Reviews
On the right side of the BikeZaar website, you'll see a 'Reviews' tab. Click on it, and you'll see more than 1,000 product reviews previous customers have left. If you click on any of the reviews, you'll open the product information page where you can read more reviews for a particular product. 
Related Offers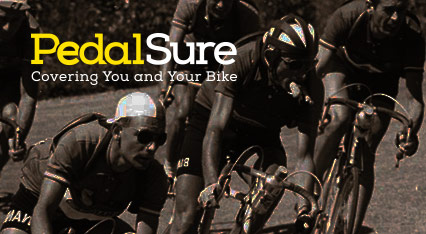 PEDALSURE
Exclusive 20% off plans + free lock worth £70
Pedalsure are the newest cycling insurance company to offer insurances for cyclists. PedalSure is an innovative and affordable way of getting your bike insured in case it gets damaged or stolen, as well as offering £50K personal cover which will be enough protection against most disasters that might happen on a ride. The easy-to-access website offers you free quotes so go ahead and find out how much coverage you need. Newbiedeals offering exclusive Pedalsure discounts to all our members, head over today and get a quote, don't forget to claim your extra 20% off your quote by going via our link! 


CycleStore.co.uk is a place where you can find top quality bikes, including mountain and road biking styles as well as BMX! They have fast and free delivery right to your door with great deals on bike accessories like clothing, frames, wheelsets - the list goes on! Plus they offer up to 12% loyalty discount for their customers that want accessorise or upgrade their cycling gear during checkout which makes it easy peasy lemon squeezy when looking at different options of what's best for me especially in terms of my budget because I know this site will always be reasonable about price points so I don't need to worry about paying more than necessary here while also getting high-quality products from cycle brands all over the world