How to claim your free ViDrate discount code
Click on the 'Get Code' button, copy your free ViDrate discount code, and proceed to the ViDrate website.
Select a product you'd want to purchase and add it to the cart. Once you're ready to place your order, click on the shopping cart icon (you'll find it in the top right corner of the website), and click the 'Go to Checkout' button.
Scroll down and click on the 'Go to Checkout' button once more. Paste your free ViDrate discount code into the provided text box and apply the discount to your order.
Enter your email and shipping address and proceed to shipping. Select your shipping and payment methods and enter your payment details. Finish your order.
More running brands similar to Vidrate
About ViDrate
ViDrate is an enhanced hydration powder designed to change your water drinking habit and help you stay hydrated. The powder is made from natural ingredients, with no artificial colours, flavours, and sugar (it's sweetened with stevia). The powder is available in four different flavours (Strawberry & Lime, Tropical, Mixed Berry, and Lemon, Lime & Mint), and comes with added vitamins, nutrients, and electrolytes. It's suitable for everyone, regardless of their age. It's suitable for Vegetarians and Vegans, as well.
ViDrate Delivery
ViDrate offers a choice between Standard and Express Delivery for its customers across the UK. Standard Delivery (3-5 working days) is available for £2.99. If your order's value is over £20, your order will be delivered free of charge. Express Delivery (1-2 working days) is available for £5.99. Place your order by 2.30 pm to be dispatched the same day. Orders are delivered via Royal Mail, from Monday to Friday, as well as on Saturday up to 10 am. International orders are also available. You'll be charged £7.95 for the delivery, and your order will take 7-10 working days to arrive. For additional details, select the 'Delivery Details' from the menu on the bottom of the ViDrate website.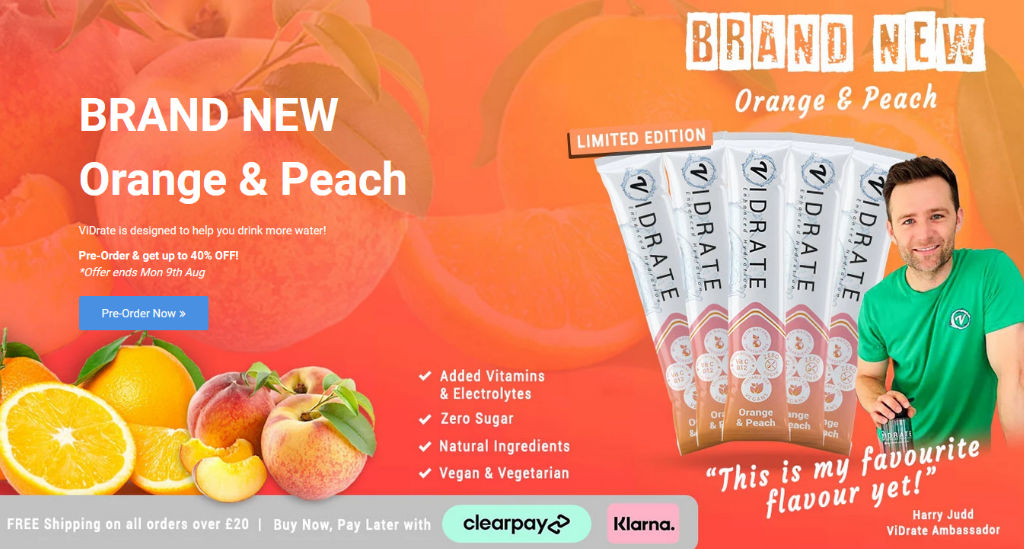 ViDrate Returns Policy
If for any reason you want to return any of the items you ordered from ViDrate, you should first contact ViDrate via email. New customers cannot cancel their subscription during the first 1 days and before they receive the product. When canceling a subscription, please note that you'll be charged for any order that is dispatched before ViDrate receives your notice of cancellation. All products you're returning must be sent in the same condition you received them. You'll be responsible for postage costs, unless you're returning damaged or incorrect goods. For additional information on how to return a product for a refund or how to cancel a subscription, select the 'Refunds' from the menu on the bottom of the ViDrate website.
ViDrate FAQs
What are the ways to enjoy ViDrate?
You can enjoy your ViDrate powder in either cold or hot water, or you can add it to semi/full fat milk and turn it into a milkshake. You can also freeze it and make ice lollies for your kids.
Is ViDrate suitable for pregnant women?
Yes, ViDrate is suitable for pregnant women, as well as for women who are breastfeeding. However, it's always the best idea to first consult your midwife/health care professional for advice. This is especially important if you're known to have blood pressure issues.

How many sachets can I take per day?
There's no limit on how many sachets you can take per day. It's recommended you take 2-3 sachets per day but you can always take more if you want. One sachet has approximately a third of your Daily Vitamin reference intake, and has only around 15 calories.
Does ViDrate offer any other products except for sachets?
Yes, ViDrate offers bottles and thermal cups, as well as clothing for both men and women.
Does ViDrate have a rewards scheme?
Yes, ViDrate has a rewards scheme. You'll get 100 points for signing up, and you'll earn more for when performing one of the required activities, as well as when you make a purchase (you'll get 5 points for every £1 spent). Once you have enough points, you can exchange them for a voucher.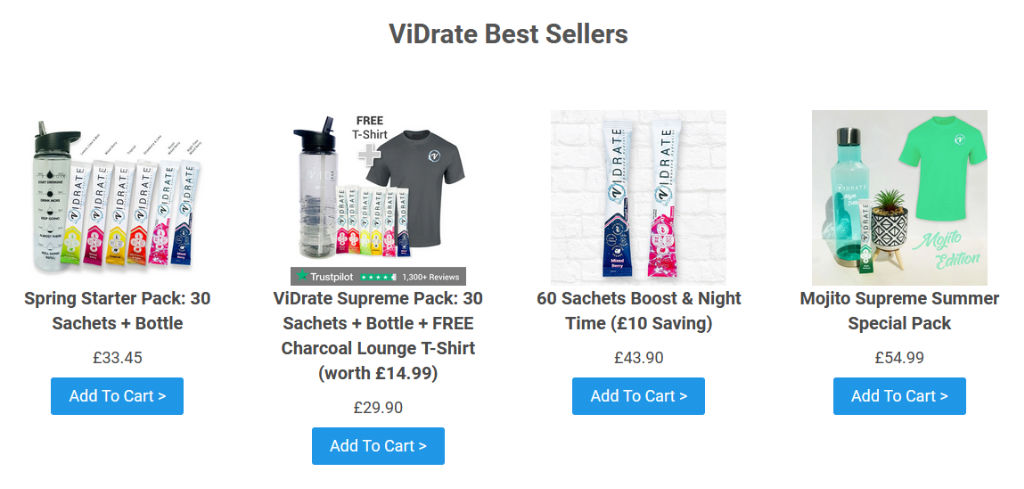 ViDrate Reviews
With more than 1,600 customer reviews on Trustpilot, ViDrate has an excellent TrustScore of 4.7/5 stars. Its customers loved the flavours and how they make water taste so much better, as well as the fact they're getting all of the required vitamins with the ViDrate products.
Related Offers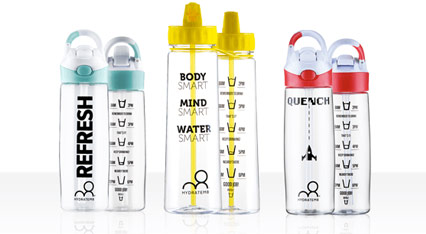 HydrateM8 is a company that features an extensive range of products to help anyone live healthier than ever before, receive an extra 10% off any basket with our exclusive HydrateM8 discount code. 
Beginning with their collection of insulated water bottles, Hydration trackers and food pots; these items encourage the user towards better hydration habits in order to improve health as well as doing good for our planet by reducing plastic waste! The Elevate Triple Insulated Composter Bottle was designed so you can enjoy your favorite drinks on-the-go without worrying about them spilling or getting warm quickly which would lead into more frequent refills from disposable cups/cans. The Flip Top Cap ensures spill prevention while providing easy access whenever desired. And finally it's made out of 100% post consumer recycled material - something we should all be striving.