How to claim your free Botanic Lab discount code
To claim your free Botanic Lab discount code, start by clicking the get discount code button and copying it.
Head over to the Botanic Lab website and add all the items you want to purchase to your box.
Click on checkout and paste your free discount code in the empty discount code box.
Complete your order by entering your shipping and contact details.
More cbd brands similar to Botanic Lab SWB
About Botanic Lab
Botanic Lab is a company that specializes in CBD and botanicals. Through research and innovation, the company believes in respecting the powers of CBD to make delicious drinks that are perfect to offer modern-day living solutions. After the development of the first-ever CBD drink in the UK, the company has now grown to produce a wide range of products. Each product is made with natural ingredients, is vegan and sugar-free.
With Botanic Labs products, you not only get to enjoy the good taste in the products but also consume ingredients that support your mood, energy levels, daily resilience and focus.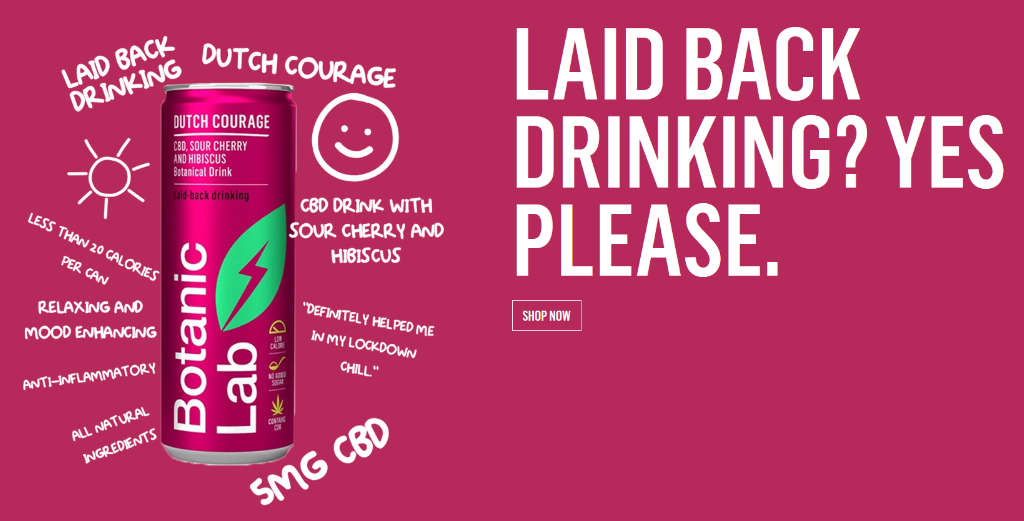 Botanic Lab Delivery
Botanic Lab delivers straight to your doorstep.
All orders are delivered to your entered shipping address. If you have specific delivery details, input them into your order. You should check your order on receipt for any omissions or errors. In case of any issues, reach the Botanic Lab team at mydelivery@southwestbrands.co. Report any issues within 3 hours of delivery.
Botanic Lab Returns Policy
If for any reason you no longer want your Botanic Lab goodies, you can return them to the company. To initiate returns, email the company and provide the order details. Please note that cancellations made less than two working days prior to delivery will not be considered for refunds. Also, the company will only make refunds for goods that are not delivered as per their terms and conditions as listed on their website.
Botanic Lab FAQs
What are botanicals?
A botanical is a part of a plant that is believed to have therapeutic or medicinal properties.
What is CBD?
Commonly known as Cannabidiol, it is one of the 113 cannabinoids found in the hemp or the cannabis plant. Extracted in a variety of ways, CBD can be added to CBD oils, gummies and even drinks.
Will I get high by taking CBD drinks?
No. You will not get high by taking CBD products. This is because CBD does not have THC, a component best known for its psychoactive properties.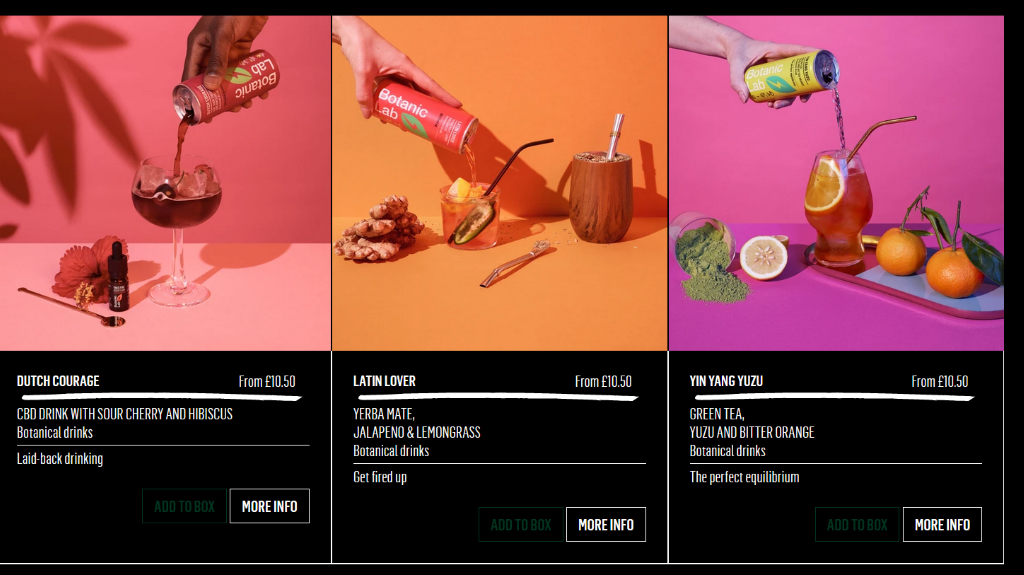 Do Botanic Lab drinks contain CBD?
Yes. Some Botanic Lab drinks contain CBD. Among the ingredients of Botanic Lab drinks are water, agave nectar, fruit juice concentrate and Hemp CBD botanical extracts. Other drinks such as the Latin Lover contain Yerba Mate which is a botanical that enhances mood, increases focus and energy.
My energy has been down. How can I boost it?
Issues of low energy levels have become a common problem. Rather than taking processed medication, you could try Botanic Lab drinks. These drinks use naturally occurring botanicals to give the body an energy boost, whether you prefer Yerba Mate, CBD, black or green tea or even coffee. By taking botanical drinks, you not only get a full pump of energy but also get to avoid artificial ingredients that can come with many undesirable side effects. Nutrients in botanical products are also believed to offset the effects of ageing and cell damage.
I love Botanic Lab CBD products. Just how much should I take?
It is recommended that you start with 5mg CBD as a single dose. This is equivalent to two drops of CBD oils or one can of Dutch Courage. While everyone is different, starting with larger doses is not recommended. Also, ensure that you adhere to the recommended maximum daily dose, 70mg of CBD per day.
What is the best way to build tolerance for CBD as a beginner?
The best way to build tolerance is via CBD microdosing. This is consuming small amounts and slowly building it up until you get the desired effects.
I just purchased CBD oil. How should I take it?
You can take CBD oil by placing a few drops under your tongue. If you do not like the oil, the perfect alternative is the Botanic Lab Dutch Courage.
What kinds of drinks does Botanic Lab offer?
Botanic Lab has a variety of drinks. If you like a cherry-based drink, you will love the Dutch Courage. This is a drink made with water, agave nectar, green tea extract, hibiscus extract, sour cherry & lime fruit juice concentrate and hemp CBD botanical extract. The Latin Lover drink is also a favourite for most people. It contains water, Yerba Mate extract, Lemongrass extract, Jalapeno extract, agave nectar, lemon powder, green ginger extract and green tea. Another favourite drink among most people is the Yin Yang Yuzu. It is a botanical drink with green tea and Yuzu being the key botanicals. The Botanic Lab 6 pack is perfect for someone who wants to try all three.
Can I cancel my Botanic Lab order?
Yes. You can cancel your Botanic Lab order anytime. However, ensure you cancel your order two full working days prior to delivery.
Can I change my delivery address?
Yes. You can change your delivery address. However, this should be done two working days before the delivery date. This prevents issues of cancellations after your order has been dispatched.
How can I contact the Botanic Lab team?
If you wish to reach the Botanic Lab team, send an email to inquiries@southwestbrands.co. You can also use the contact form on the company's website and someone will be in touch.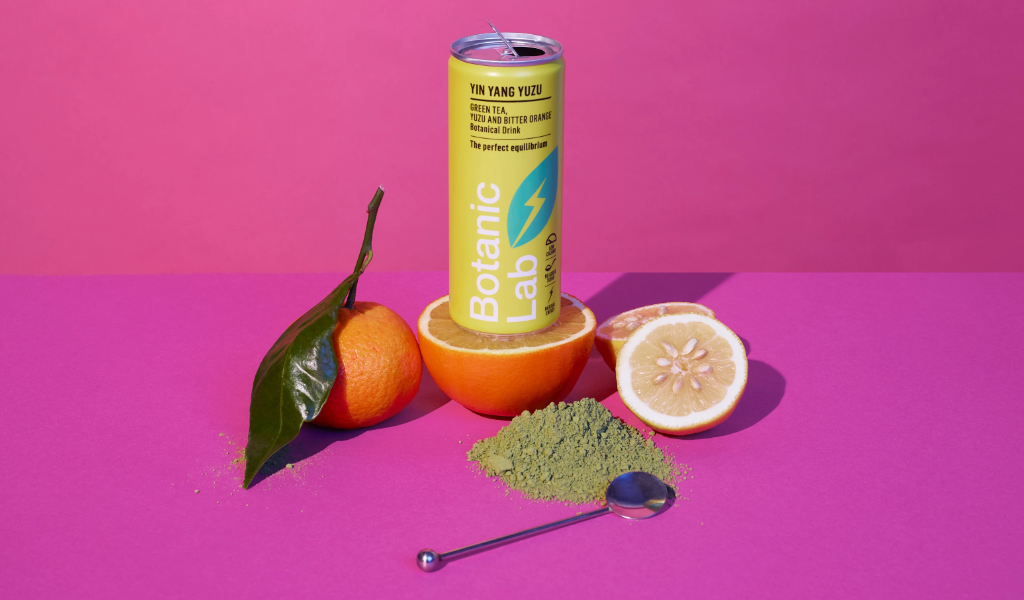 Botanic Lab Reviews
Botanic Lab has an average rating of 3.5 on Trustpilot. Customers have left positive feedback about the products and great customer interactions. However, a few customers have reported issues with the delivery process. 
Related Offers
You can make great savings on a fantastic range of healthy foods and drinks with our Loving Foods voucher code, or if you're considering switching from ordinary tea to healthier green tea, check out the savings you can make with our PureChimp discounts.
Switching to an alcohol-free alternative can be a great choice if you're looking to make healthier food and drink choices, and Cleanco offers an amazing range of great-tasting non-alcoholic spirits.
Delicious coffee pods needn't be environmentally damaging. Halo Coffee have developed a coffee pod that's 100% biodegradable, so it's much friendlier to the environment. See how much you can save with our Halo Coffee discount code.