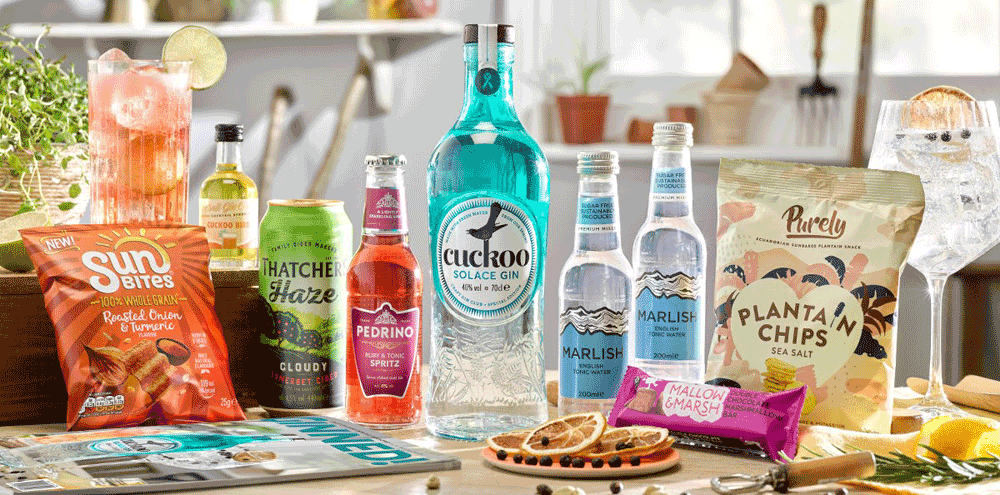 How to claim your free Craft Gin Club discount code
To redeem your Craft Gin Club discount code, you should click on the 'Get Code' button. Copy the code, and proceed to the Craft Gin Club website.
Click on the 'Get Started' button, select your preferred frequency of delivery, and click on the 'Sign Up' button. 
Enter your contact details (email) and your delivery address, and continue to payment. Enter your credit/debit card details on the left, and change the billing address if needed. 
Paste your Craft Gin Club discount code into the text box on the right and click 'Ok'. Place your order.
More alcohol brands similar to Craft Gin Club
About Craft Gin Club
Craft Gin Club gives you the perfect opportunity to taste incredible gin! It's the UK's best subscription service created for gin lovers. It was founded in January 2015, by two business school friends, John Burke and Jon Hulme. The company still follows its main principle - connecting smaller craft distillers with gin lovers, helping them offer their products to a wider audience.
Join for £40 and get your first Gin of the Month box full of surprises. Once you become a member, you'll not just get a bottle of craft gin but you'll enjoy the whole fabulous gin experience. Subscriptions are commitment-free, you can pause or cancel any time. You can also choose how often you want to receive your box - every month, every two months, or every three months.
Craft Gin Club Delivery
Unfortunately, Craft Gin Club doesn't deliver its orders outside of the UK. However, delivery across the UK (including the Channel Islands and Scottish Highlands) is completely free. Orders are delivered via Royal Mail. If you've made your payment on the 24th of the month, your box will be sent at the beginning of the following month. Once your order is dispatched, you'll receive a tracking number and an estimated delivery date. When placing your first order, you'll be able to see if the current box is still available. If it hasn't yet sold out, your first box should arrive in 5-7 business days. If there's no one home to accept the delivery, your order will be left at your local delivery office.

Craft Gin Club Returns Policy
If you don't want your new gin box and want a refund instead, you can return the box as long as it's unopened and in re-saleable condition. You can also refuse to accept the delivery. And if your box arrived damaged or if you're missing any of the items from your box, you should contact Craft Gin Club via email. However, please note that if you simply didn't like the gin you tasted, you can't return it or swap it for another one. Subscription boxes are a surprise to all members, and gin tasting is part of the whole subscription experience. 
Craft Gin Club FAQs
What's in my Craft Gin Club subscription box?
In your Craft Gin Club subscription box, you'll receive a bottle of craft gin, tonic, and garnishes, as well as sweet and savoury treats and a club magazine. 

How can I cancel a Craft Gin Club subscription?
To cancel your Craft Gin Club subscription, log into your account, select the 'Membership' tab, and click on 'General'. Under 'Frequency', you'll see a 'Manage' drop down menu. Select 'Cancel Subscription'. Answer a few questions to provide necessary feedback. Once your membership is cancelled, you'll see a confirmation in a pop-up window. You can also choose to just pause your membership, or skip a box, instead of canceling your whole subscription.
Can I restart my membership after I had cancelled it?
Yes, you can restart your membership any time. Simply log into your account and click on the 'Reactivate' button. You'll receive the next month's box. However, if you want to receive this month's box, you should contact Craft Gin Club via email.
Can I give a Craft Gin Club subscription as a gift?
Yes, you can give Craft Gin Club subscription as a gift. You can choose whether you want to send 4, 6, or 12 boxes. Once you buy a gift subscription, you'll receive a gift certificate with a voucher code the lucky recipient can later use.
Does Craft Gin Club offer a gin advent calendar?
Yes, Craft Gin Club does offer a gin Advent calendar. You can get one for £99.95 and if it's sold out, you can join the waitlist by entering your email address. Behind each door of your advent gin calendar, you'll find a 50ml bottle of one of the most-loved craft gins. And behind one of the doors is a bottle of gin developed just for Craft Gin Club!
What else can I find in the Craft Gin Club online shop?
In the Craft Gin Club online shop, you can find not only gins and mixers but accessories such as glasses, decanters, and more, as well as garnishes and snacks. Your order should arrive within 5 business days. Delivery charges are £4.99. Craft Gin Club members can get a free delivery, depending on their level, while others can get free delivery on all orders over £79.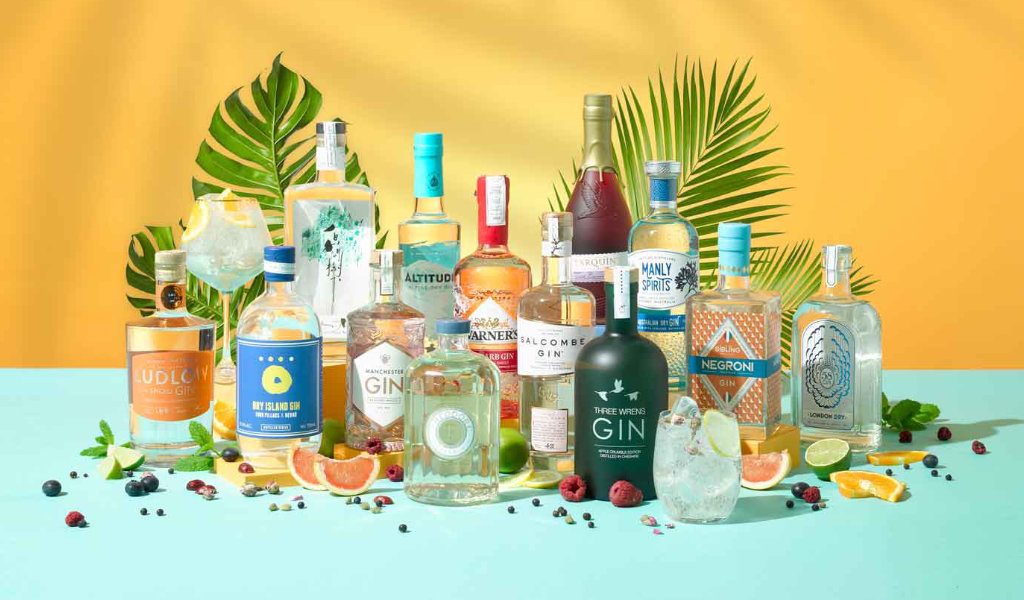 Craft Gin Club Reviews
If you've been looking for genuine Craft Gin Club reviews, you can find plenty of them on different review websites. When it comes to reviews on Trustpilot, with a little more than 500 reviews, Craft Gin Club has a TrustScore of 4.7/5 stars and is rated as excellent. If you visit Reviews.io, you'll find around 4,500 reviews. Craft Gin Club has an amazing star rating of 4.85 stars. 95% of customers were satisfied with on-time delivery, while over 92% were satisfied with accurate and undamaged orders. You can also find some customer reviews on Craft Gin Club Facebook page.
Related Offers



Laithwaites Wine is a UK-based wine club where members can try wines every 4, 8 or 12 weeks and receive up to £100 off their first case, this Laithwaites Wine discount code for new customers gives you their excellent quality wine for only £5.42 per bottle.  A popular online destination for buying high quality wines from around the world at an affordable price. Choose between ordering your favorite wine by the bottle or as part of a unique subscription package that delivers you delicious new selections every few weeks directly to your door with tasting notes included so you know exactly what each one tastes like before you buy it again in future cases - as well as receiving exclusive discounts on all orders over £65 throughout December 2018 only.