How to claim your free Cyclestore discount code
Claim your free Cyclestore discount code and proceed to the Cyclestore website. Find a product you want to buy, select options and quantity, and click on the 'Add to Basket' button below.
Enter your discount or voucher code into the empty text box below the products in your basket. Click on the 'Apply' button on the right.
Once your discount is applied, select a delivery country from the drop down menu below and checkout securely. Select your preferred checkout method, enter all of the required details, and place your order.
More cycling brands similar to Cyclestore
About Cyclestore
Cyclestore is one of the top online cycling retailers that stocks cycling clothing and gear for both professionals and recreational enthusiasts. It was founded back in 1992 as a small local bike shop ('The Shak') in Cheshire, in the UK. Today, in its range of products, you'll find over 150 different bikes, including mountain and road bikes, as well as electric bikes. It also offers a variety of different bike cycling accessories, clothing, and spare parts. Cyclestore stocks the best brands (Giant, KinesisUK, Specialized, Transition, Cannondale, Kona, and Orange), at an affordable price.
Cyclestore Delivery
When ordering from Cyclestore, delivery time and cost, as well as the delivery service used will depend not only on the country you're ordering to but the value of your order, as well. Free delivery is available on all UK orders over £20, otherwise you'll be charged £2.99 for the delivery. For some areas within the UK, a surcharge may be applied to your order. For additional information as well as delivery time and costs to other European countries, refer to the table you can find on the 'Postage & Delivery' page on the Cyclestore website.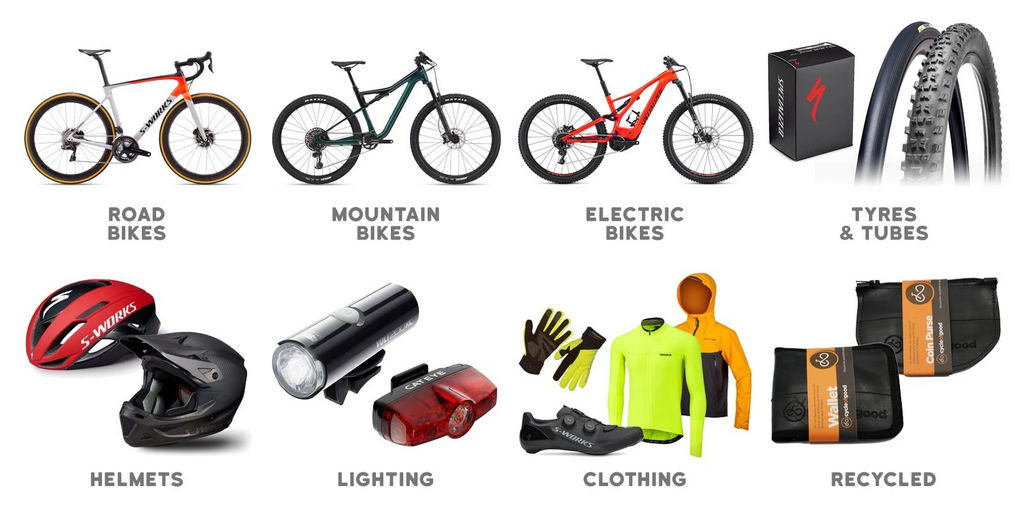 Cyclestore Returns Policy
Due to the fact that sometimes you won't be able to use your products as soon as you make your purchase, Cyclestore has an amazing one-year returns policy. However, the product you're returning must be in its original packaging and in the same condition you received it. Shipping charges for returning the product will only be covered if the product arrived damaged, defective, or is not the one you ordered. For more details about the returns process, take a look at the 'Returns' page on the Cyclestore website.
Cyclestore FAQs
Does Cyclestore sell spare parts?
Yes, Cyclestore also offers different bike components, such as brake levers and mounts, bar grips, handlebars, wheels, pedals, and more, which you can purchase if you need to fix your bike. 
How should I know which bike frame size should I get?
If you need help selecting the bike frame size, you can refer to the 'Bike Size Guide' page on the Cyclestore website. In addition to the standard bike sizing chart, you'll also find tips on how to choose the right size.
What can I find in the Re-Cycled section on the Cyclestore website?
In the Re-Cycled section on the Cyclestore website, you'll find unique products made from 100% recycled bicycle inner tubes saved from UK landfills.

Is there a Cyclestore loyalty scheme?
Yes, Cyclestore offers a loyalty scheme to its customers. As an Elite or Pro customer, you'll get exclusive discounts of up to 12% off RRP, as well as early access to many of our offers and promotions. TMore information can be found on the 'Loyalty Scheme' page on the Cyclestore website.
Does Cyclestore sell gift vouchers?
Yes, Cyclestore sells gift vouchers. Vouchers are available in several amounts, from as little as £5 to £1.250. Vouchers are delivered via email and can be used within 12 months after purchase.
What happens if any of the items is out of stock?
Cyclestore has a huge range of products and high stock levels, however, it may happen that some items are out of stock at the moment. In most cases, extra stock can be ordered in 1-2 days but it may take a little longer for some items. Someone from the Cyclestore customer service team will contact you if your order is going to be delayed more than 5 working days.

Cyclestore Reviews
With more than 9,600 customer reviews on Trustpilot, Cyclestore has an excellent rating (91% of its customers rated it as excellent). It has a TrustScore of 4.8/5 stars. Customers were mostly satisfied with a wide range of products, great value for money, and prompt delivery.
Related Offers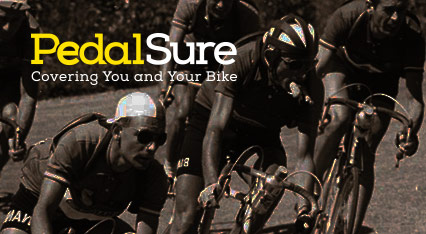 PEDALSURE
Exclusive 20% off plans + free lock worth £70
Pedalsure: Cycling Insurance for Risky Riders
Pedal-sure is a company that offers insurance to cyclists. They offer protection against theft, accidental damage and even personal injury in the case of an accident! With their low rates, it's no wonder why they have customers all over the world. Sign up today and receive an extra 20% Pedalsure discount code exclusively via Newbiedeals.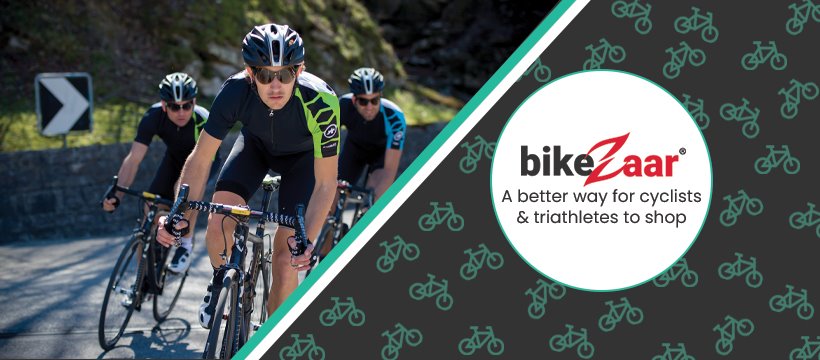 BikeZaar is the ultimate destination for cycling enthusiasts to find their next ride. Providing a wide selection of premium brands, including Assos and Pinarello as well as Giordana apparel, Dotout sunglasses, Rudy Project helmets and more! With new products up on-the-hour you're sure to always be in the know with this online store's rotating inventory. Earn zaars by reading reviews or posting your own so that other bike lovers can cash them in too while they shop from all over the world using Bikezaar coupons available at Dealspotr
Don't miss out on some incredible deals, get up to £100 off BikeZaar via NewbieDeals - check out what we have now before someone else does!