How to claim your free Spirits Kiosk discount code
To claim your free Spirits Kiosk discount code, click the get discount code icon and copy your discount code.
Head over to the Spirits Kiosk website, add all the items you want to purchase to your basket and checkout.
Sign in to your Spirits Kiosk account or continue as a guest.
Paste your free discount code in the voucher code box and apply.
Finish your order by entering your delivery, billing and payment information.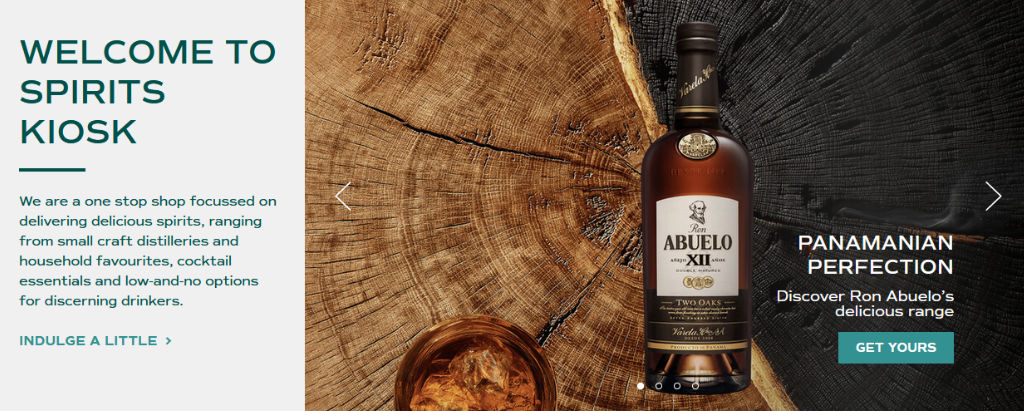 More alcohol brands similar to Spirits Kiosk
About Spirits Kiosk
Launched in 2014, Spirits Kiosk is a company that was founded to help connect drinkers with the fantastic products available in the market. And with the conscious consumption principle, drinkers now have all information before purchasing anything, a concept which is rare in other shopping platforms. As such, you get to know what you are drinking, its taste, how it's made and by who as well as where it is made. If you are a drinks lover who is looking to experiment with other products, the company has specialist curators who will guide you through your buying process. Spirits Kiosk has a wide range of drinks including Gin, Rum, Vodka, Aperitifs, Whisky, Tequila & Mezcal, Brandy and Liqueurs.
Spirits Kiosk Delivery
Spirits Kiosk delivers within the UK via DPD. For the best delivery and parcel experience, download the DPD app. The company packages the products in fully recyclable, compostable and recycled packaging. If you are located in the GB Mainland, your order will be delivered at £4.95. However, orders over £50 will be delivered at no extra charge. If you are located in Northern Ireland, Scilly, Isle of Man and Scottish Isles, you will be charged £9.99 for deliveries under standard delivery. For Express delivery, you will be charged £6.95 for GB Mainland delivered. Orders over £150 will be delivered at no extra cost.
Spirits Kiosk Returns Policy
You will love your Spirits Kiosk products. However, if that is not the case, please contact Spirits Kiosk as soon as you receive the order. The company can either offer a replacement or a refund within 14 days after receiving the refund or replacement request. If you changed your mind about a product, ensure that it is in the original packaging and unopened. Please note that the company will make refunds to the original payment method.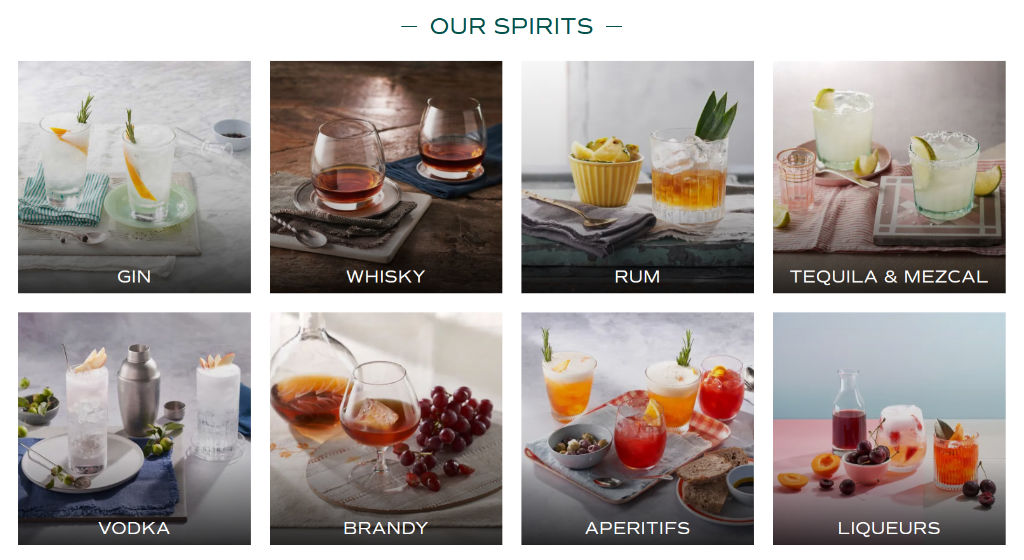 Spirits Kiosk FAQs
What types of drinks can I get at Spirits Kiosk?
Spirits Kiosk has a wide variety of drinks including Gin, Rum, Vodka, Aperitifs, Whisky, Tequila & Mezcal, Brandy and Liqueurs.
Are the drinks available at Spirits Kiosk from one distiller?
No. The company sources the drinks from different small craft distillers. This ensures you have a variety of drinks including your cocktail essentials and household favourites.
How different is Spirits Kiosk from other online shops?
Spirits Kiosk is guided by the conscious consumption principle. This means that you not only purchase any drink but get all the info including what the drink is, how it tastes, where and how it's made as well as who makes the drink. Also, the company is guided by the curator's principle which ensures you are guided through each product as you shop.
I am sending a gift to my friend. Can I customize my order?
Yes. You can add a gift message to your Spirits Kiosk order. While the company does not offer a gift wrap option, your gift will be carefully packed.
What kind of packaging does Spirits Kiosk offer?
Spirits Kiosk offers environmentally friendly packaging. All orders are packaged in recyclable, recycled and compostable packaging. You can re-use the sturdy packaging that offers protection to your drinks during delivery as planters. And if you want to dispose them, you can put them in the compost bin.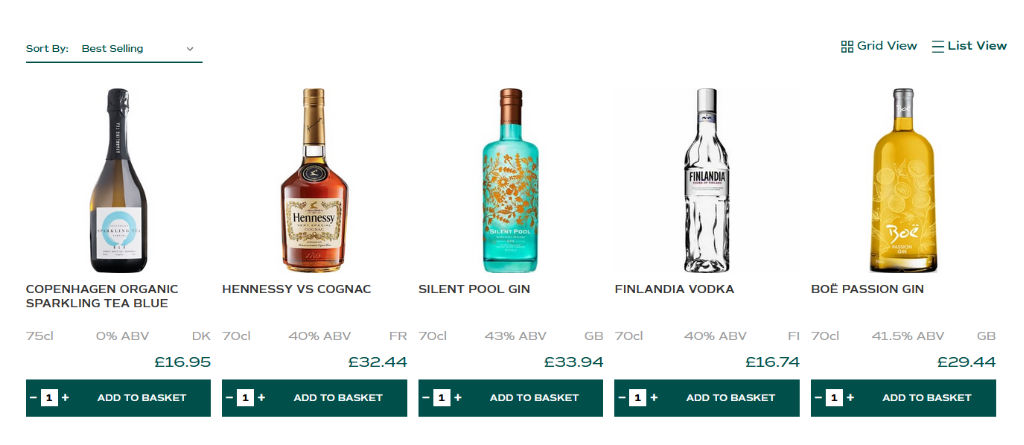 What if my favourite drink is out of stock?
If you find that your favourite drink is out of stock, please contact the Spirits Kiosk team. You will be notified as soon as it's restocked. You can then opt to try out another drink among the wide variety. Who knows? You just might get another favourite!
How does Spirits Kiosk ensure that products are not broken while on transit?
Spirits Kiosk has devised packaging that protects the bottles. The company also examines all products before delivery. However, mistakes can happen during delivery. If you receive a broken bottle, please contact the customer service team as soon as possible for a replacement or refund.
Spirits Kiosk Reviews
Spirits Kiosk has a 4.7 rating among 1,794 reviews on Trustpilot. Customers love the wide variety of drinks, excellent prices, fast deliveries and fantastic customer service.