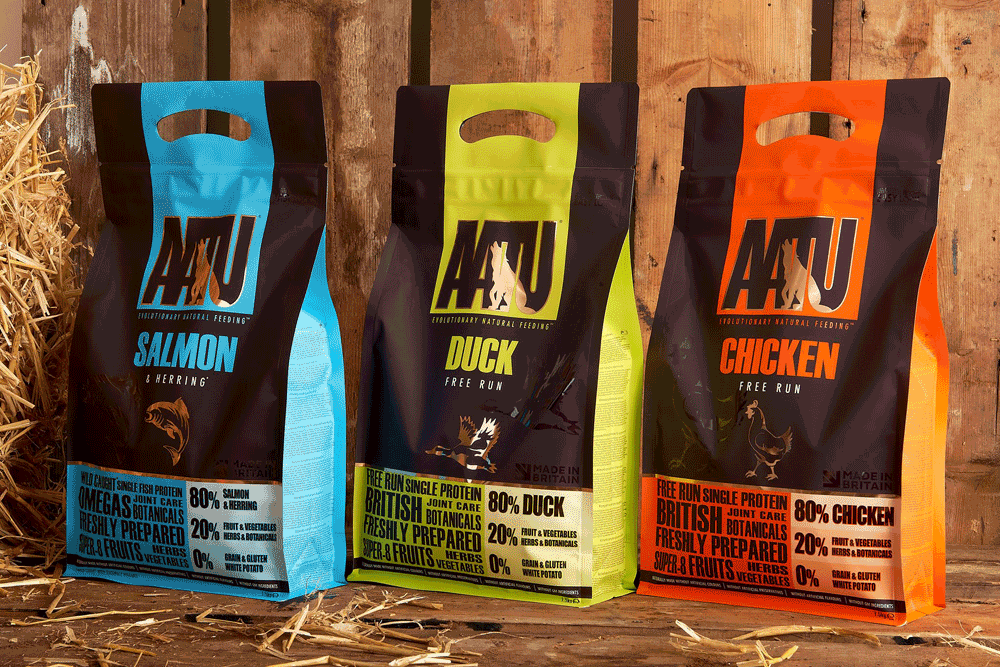 How to claim your free AATU Dog and Cat Food discount code
To claim your AATU free discount, click the get discount button and copy your free discount code.
Head over to the AATU website, add all the items you want to purchase to your cart and checkout safely.
Paste your free discount code in the empty discount code box and hit the apply button.
Enter your contact information and shipping address.
Complete your order by paying for your purchases.

More dogs brands similar to AATU Dog and Cat Food
About AATU Dog and Cat Food
AATU, meaning Noble Wolf, is a luxury cuisine for dogs. With a thorough understanding of evolutionary pet nutrition, the company has been able to derive exquisite recipes. These are made of 80% single-sourced fish or meat and a blend of 20% vegetables, herbs, fruits, and botanicals. The company makes the recipes with a unique low and slow method which ensures that dogs can sufficiently digest the proteins. Each ingredient is not only handcrafted but is also free from gluten, grains and white potato. And with the unquestionable meat quality, you can be assured that your dog only consumes fresh, succulent and delicious meat in every recipe.  
AATU Dog and Cat Food Delivery
AATU aims to deliver your orders promptly in the UK. The company delivers within 2-3 business days. To ensure that your order arrives safely, items are sent via tracked DPD delivery services. If you are located in the Isle of Man, the Channel Islands or the Isle of Wight, your order will be delivered at a fixed rate of £10. Please note that the company does not deliver to Southern Ireland. Deliveries under £50 are delivered at a £4.99 fee while those over £50 are delivered at no extra charge.
AATU Dog and Cat Food Returns Policy
If you are not satisfied with your AATU purchase, you can return the products to the company. The company accepts returns on wrong items deliveries, items delivered damaged and those where website descriptions do not match with what is delivered. You should return the items within 28 days after delivery. Also, ensure you provide proof of purchase upon request. To initiate your return, contact AATU via enquiries@petfoodukltd.com or call 0808 100 8885.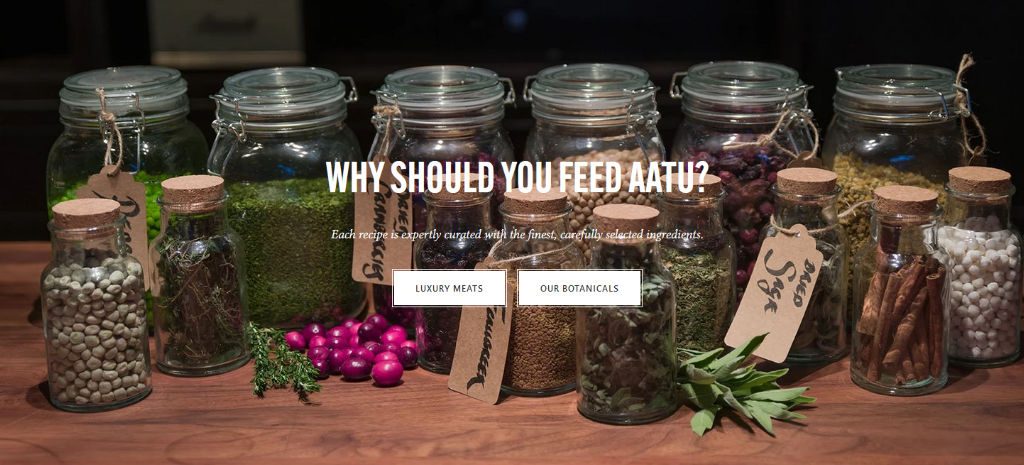 AATU Dog and Cat Food FAQs
At what age should I introduce my puppy to adult dog food?
AATU recommends feeding your puppy the salmon recipe formulated for puppies until they are 12 months old for small breeds and 18 months for larger breeds.
I just opened a 400g tin. How long should it last when opened?
You should use wet foods within 72 hours after opening. Also, ensure the food is either covered in kitchen foil or stored in the fridge once opened.
Why do the texture and colour of AATU products vary?
AATU makes the products using fresh ingredients. As such, they can vary depending on the seasons and farms where they are sourced. This also shows that the company does not use artificial colours or fillers.
Where else can I purchase AATU products apart from the company's website?
AATU products are available at different stores in the UK. To locate a store near you, use the store finder feature on the AATU website.
I do not want to run out of my dog's favourite food. Does AATU have a subscription option?
Yes. AATU has a subscription feature that enables you to select how often you want to receive your purchases. You can cancel your subscription anytime. To cancel, log in to your account or contact the AATU customer service team for assistance.
Where can I find AATU feeding guides?
AATU feeding guides come in handy when you are unsure how much you should feed pets, especially when they love a particular food. AATU feeding guides can be found on each product description beneath the key benefits.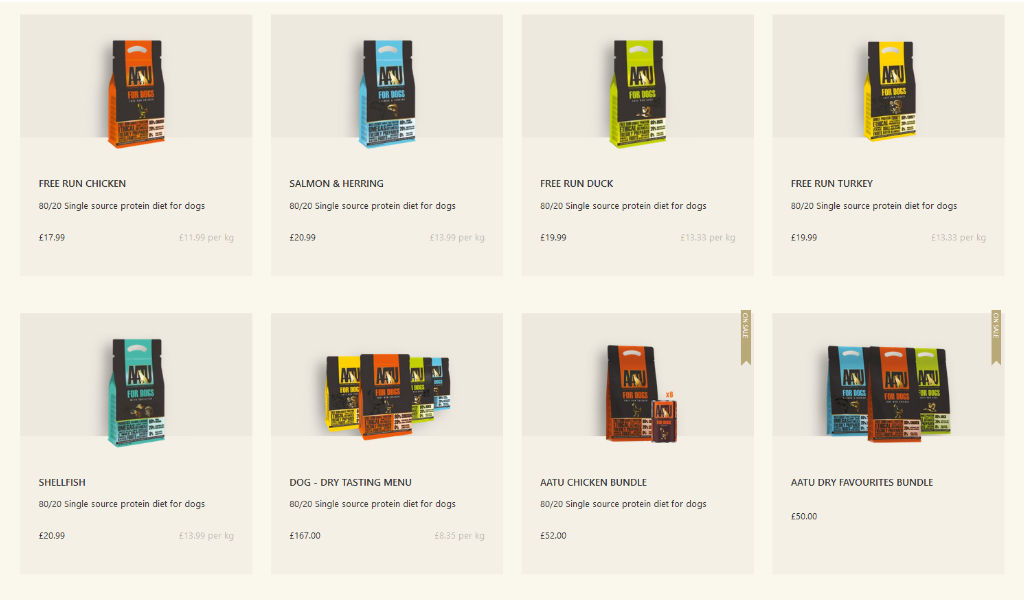 Does AATU provide puppy food?
Yes. AATU has puppy food. These are handcrafted in small batches, made without artificial preservatives or colours and precooked using the low and slow method.
Does AATU sell both wet and dry dog food?
Yes. AATU sells both wet and dry dog foods. You can find these under the dog's category.
How can I contact AATU?
If you want to contact the AATU team, send an email at nutrition@petfoodukltd.com or call (+44) 1442 212392.
AATU Dog and Cat Food Reviews
AATU has a 4.6 rating among 505 reviews on Trustpilot. The company has the best dog food in the U.K, offers speedy deliveries and great customer service.
Our AATU Dog and Cat Food referral codes can offer significant savings when making a new purchase.We update our promotional codes frequently, so make sure to check back before making your purchase.
Check out the latest AATU Dog and Cat Food referral codes to make huge savings. At Newbie Deals, we actively seek out the best offers for our readers to ensure you make significant savings. If AATU Dog and Cat Foodv offer a refer a friend program, we'll publish it. If they offer a discount code, we'll show it. If they have an exclusive offer, you got it, we'll bring it to you. By shopping with Newbie Deals and taking advantage of our AATU Dog and Cat Food referral codes, you can ensure you get the best deal in town.
Why Use a AATU Dog and Cat Food Referral Code?
Simply put, it can save you money, and who doesn't like making savings? With Newbie Deals, you can save on your next AATU Dog and Cat Food purchase, by simply using our links. When you use our referral codes(or refer a friend scheme) nothing else changes other than the price you pay, it really is as simple as click, buy and save.