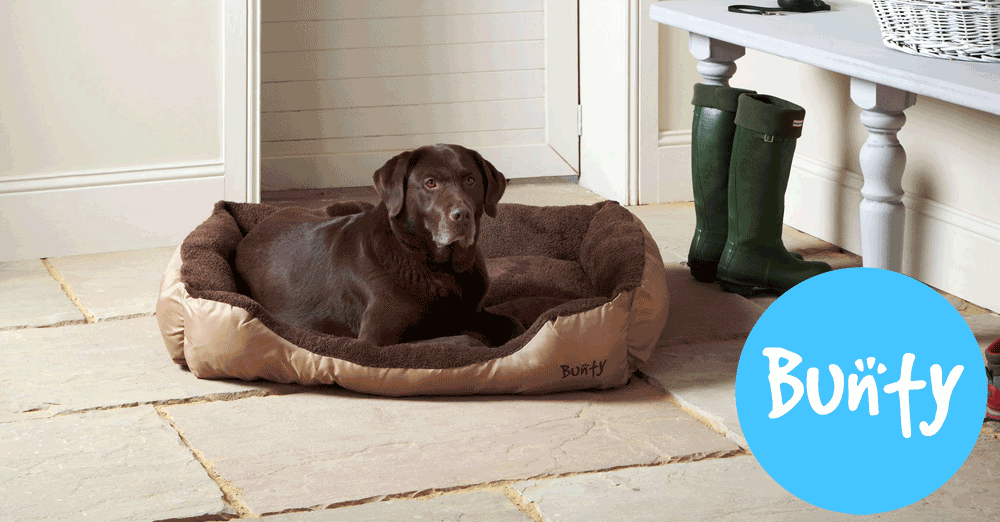 How to claim your free Bunty Pet Products discount code
To claim your free Bunty Pet Products discount code, click the get discount code icon and copy your free discount code.
Head over to the Bunty Pet Products website and add all the items you want to purchase to your cart.
Click the checkout icon and paste your free discount code in the 'Gift card or discount code' icon. Do not forget to apply the discount code.
Finish your order by filling in your shipping information and payment details.
More cats brands similar to Bunty Pet Products
About Bunty Pet Products
Bunty Pet Products is a company that specializes in the supply of high-quality pet products. These products are not only durable, fashionable but also affordable. To ensure that you only get the best quality, all products go through heavy testing. Among the pet essentials that you will find at Bunty Pet Products include dog beds, harnesses, crates and collars, just to mention a few. And whether you are looking for small, medium or even large dog beds, you have a wide variety to choose from regardless of your color and design preferences.
Bunty Pet Products Delivery
Bunty Pet Products delivers to the UK via Royal Mail, Yodel and My Hermes. The company offers free delivery via the 2- 3 days Free delivery services. For next day delivery, you will be charged a delivery fee of £6.99. For international deliveries, you will be charged £20. Please note that all orders over £100 are delivered via a tracked service. Also, the company only ships to Northern Ireland and not Ireland.
Bunty Pet Products Returns Policy
Bunty Pet Products has a 30-day returns policy. The company only accepts returns for items that are unused and undamaged. If you received your item while it was damaged, do not remove the packaging. Ensure you take pictures that clearly show the extent of damage. The company offers a free returns label that ensures quick and safe product returns. Free returns, however, only apply for wrong item deliveries or items that were delivered damaged. To initiate your Bunty Pet Products return, please contact the customer service team via email or call.
Bunty Pet Products FAQs
I purchased a harness but it's too small for my dog. What should I do?
If you purchased the harness but it does not fit the dog, the company has a seamless exchange policy. Please contact the customer care service for assistance. Also, ensure that you do not continue using the harness. Once you try it, return it to it's packaging and contact Bunty Pet Products.
What type of dog beds can I find at Bunty Pet Products?
Bunty Pet Products has a wide variety of dog beds. Among the different types of dog beds available include small, extra-large, large, waterproof, luxury and even personalized dog beds. All these are available in different colours and even designs. And to keep your pets warm and clean, you can opt for wipeable and washable beds.

Are Bunty Pet Products' dog harnesses safe?
Yes. The company only stocks dog harnesses that spread the pressure over the body and back of the dog. This ensures that the dog does not develop trachea problems since the leash is connected to the dog's back.
Does Bunty Pet Products have cat products?
Yes. Bunty Pet Products also has a variety of cat products including beds, cages & carriers, toys, cat trees as well as feeders and bowls.
What dog grooming supplies can I find at Bunty Pet Products?
Among the dog grooming supplies that you will find at Bunty Pet Products include double-sided dog brushes, inflatable dog collars, pet nail clippers, first aid kit, gum brush, dematting comb and pet toothbrushes.
When is the best time to trim my dog's nails?
With most dog breeds, nail trimming should be done 1-2 times a month. Always ensure that the dog's nails do not touch the floor when the dog is standing straight
How should I use a dematting comb?
Matting prevents air circulation and prevents the dog's skin from breathing, causing discomfort and skin conditions. A dematting comb detangles the dog's hair when it knots. To use a dematting comb, always brush in the direction of the fur.
How can I pay for my Bunty Pet Products order?
You can pay for your Bunty Pet Products order via Amazon Pay, Amex, Google Pay, Diners Club, Discover, Apple Pay, Mastercard or Maestro.
How can I contact Bunty Pet Products?
You can contact Bunty Pet Products via email at hello@buntypetproducts.co.uk or call 0161 368 5891.
Bunty Pet Products Reviews
Bunty Pet Products has a 4.4 rating among 1,880 reviews on Trustpilot. The company has great products, fast deliveries and fantastic customer service.
Our Bunty Pet Products referral codes can offer significant savings when making a new purchase.We update our promotional codes frequently, so make sure to check back before making your purchase.
Check out the latest Bunty Pet Products referral codes to make huge savings. At Newbie Deals, we actively seek out the best offers for our readers to ensure you make significant savings. If Bunty Pet Productsv offer a refer a friend program, we'll publish it. If they offer a discount code, we'll show it. If they have an exclusive offer, you got it, we'll bring it to you. By shopping with Newbie Deals and taking advantage of our Bunty Pet Products referral codes, you can ensure you get the best deal in town.
Why Use a Bunty Pet Products Referral Code?
Simply put, it can save you money, and who doesn't like making savings? With Newbie Deals, you can save up to 22% on your next Bunty Pet Products purchase, by simply using our links. When you use our referral codes(or refer a friend scheme) nothing else changes other than the price you pay, it really is as simple as click, buy and save.