How to claim your free Dog Chews Store discount code
Redeeming your free Dog Chews Store discount code is simple. Copy your free discount code and head over to the Dog Chews Store website.
You will find a variety of products such as chews, grooming products, beds, travel essentials and even personalized gifts.
Add all your pet essentials to your cart and checkout.
Paste your free discount code in the 'Gift Card or discount code' box. Do not forget to hit the apply button.
Complete your Dog Chews Order by entering your contact information, shipping address and payment details.
More dogs brands similar to Dog Chews Store
About Dog Chews Store
Based in the UK, Pet Chews Store is a company that specializes in safe and quality pet care products. Seeing how difficult pet care can be, Pet Chews Store works to ensure that your dog is safe, entertained and stimulated through the provision of pawsome toys. And even better, you get access to these products at the lowest possible prices. Whether you are looking for beds, feeders, chews, grooming products and even travel products, Dog Chews Store has a wide range of these.
Dog Chews Store Delivery
Dog Chews Store ships throughout the UK. For orders under £25, you will be charged a delivery fee of £3.99. Orders over £25 will be delivered at no extra cost. The company delivers via Hermes Tracked delivery service or Royal Mail. Dog Chews Store has a 3- 5 days delivery timeframe. The company does not process orders on the weekends and holidays. If you place your order on Friday past 1 pm, it will be processed the next business day.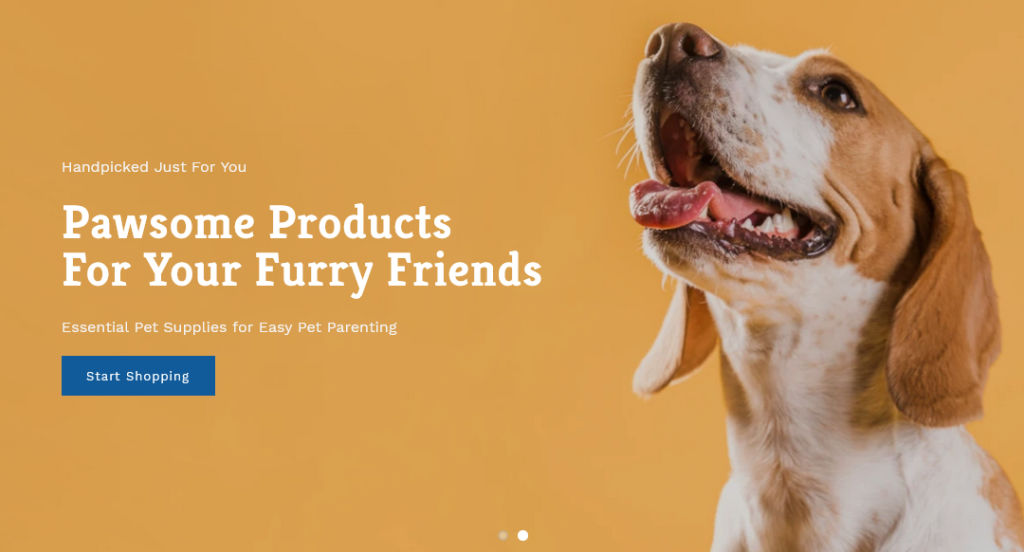 Dog Chews Store Returns Policy
Dog Chews Store accepts returns made 30 days after the delivery date. The returned products must be in the original packaging, in an unused condition and with all tags intact. To initiate your return request, contact the Dog Chews Store customer service team via the website and fill in all the required information. A free return label will then be generated once the return is approved. Once approved, the original payment method used will be credited within 5 working days.
Dog Chews Store FAQs
Can I track my Dog Chews Store order?
Yes. Once you place your order, you will receive an order confirmation email. The tracking number will be sent via a different email after your order is dispatched. However, you should allow up to 24 hours for your tracking info to be updated.
What if my Dog Chews Store order is lost?
If your order has been delayed and you are experiencing delivery and tracking issues, quickly escalate the order to the Dog Chews Store team via email at info@dogchews.store.
Does Dog Chews Store offer personalized products?
Looking for a personalized dog collar? The company offers a variety of personalized products. Some of the personalized products that you can shop at Dog Chews Store include premium towels, phone covers, dog collars, pet IDs and even portraits.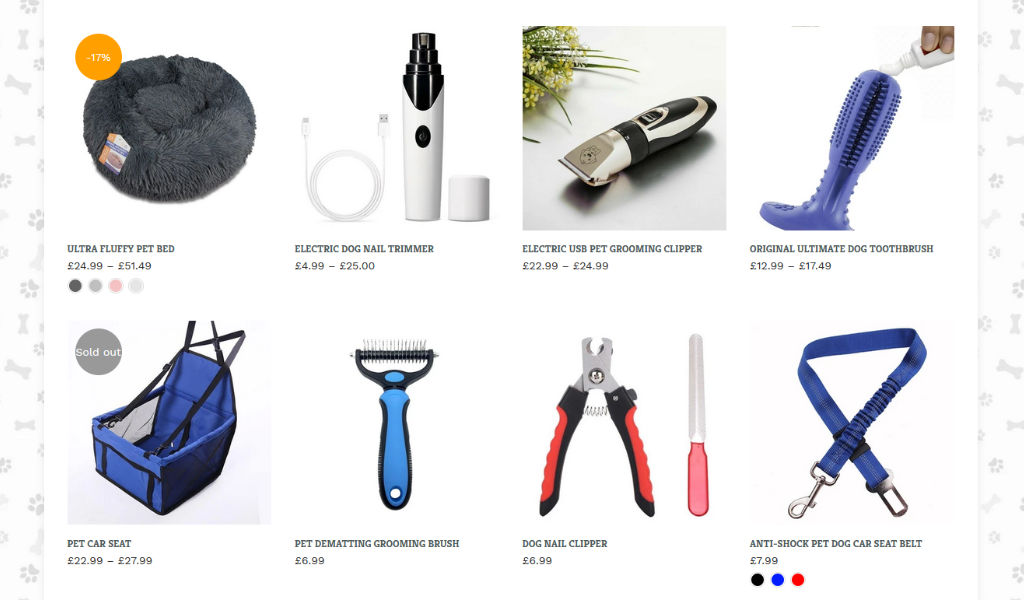 What if I want to give my friend's pet a gift but I am not sure what to give them?
Shopping for a gift for another person can be quite a task. Dog Chews Store, however, has amazing gift card selections. The gifts are sent via email with info on how to redeem them, can be used on any products in the store, have no expiry dates and also have no additional processing fees.   
Do Dog Chews Store sell natural chews?
Yes. Dog Chews Store has a variety of natural chews. Some of the natural chews available include Antler chews, Olive branch chews and cheese chews.
Are the dog chews long-lasting?
Yes. Dog Chews are long-lasting. Most of these are dried 3X longer compared to other chews in the market.
Are the dog chews safe?
Yes. The dog chews are not only safe, nutritious but also prevent gum diseases by reducing tartar build-up while also keeping your pet happy.
How can I keep my dog cool in the summer?
To keep your pet cool during summer, ensure that the fur is short and also well-groomed. If you are looking for grooming tools, Dog Chews Store has a fantastic selection. You can also change to a summer cooling bed as opposed to the fluffy and warm per bed. There are also fantastic toys that you can stuff with treats and freeze.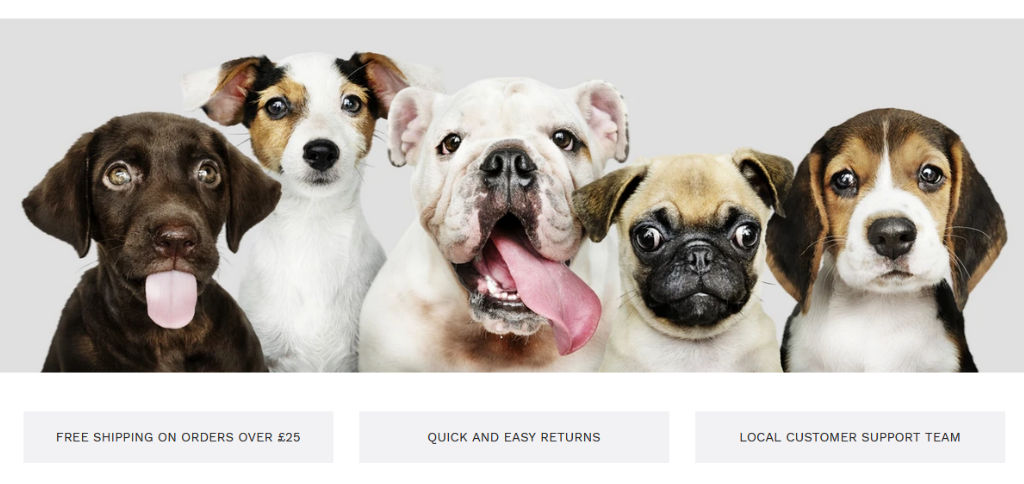 How can I contact the Dog Chews Store?
If you want to contact the Dog Chews Store, send an email at info@dogchews.store or call 0808 101 0527.
Dog Chews Store Reviews
Dog Chews Store has fantastic pawsome products. The company offers fast deliveries, has great customer services not forgetting the affordable prices. If you are looking for long-lasting dog chews, you will not be disappointed with the variety available at Dog Chews Store.
Our Dog Chews Store referral codes can offer significant savings when making a new purchase.We update our promotional codes frequently, so make sure to check back before making your purchase.
Check out the latest Dog Chews Store referral codes to make huge savings. At Newbie Deals, we actively seek out the best offers for our readers to ensure you make significant savings. If Dog Chews Storev offer a refer a friend program, we'll publish it. If they offer a discount code, we'll show it. If they have an exclusive offer, you got it, we'll bring it to you. By shopping with Newbie Deals and taking advantage of our Dog Chews Store referral codes, you can ensure you get the best deal in town.
Why Use a Dog Chews Store Referral Code?
Simply put, it can save you money, and who doesn't like making savings? With Newbie Deals, you can save up to 16% on your next Dog Chews Store purchase, by simply using our links. When you use our referral codes(or refer a friend scheme) nothing else changes other than the price you pay, it really is as simple as click, buy and save.