How to claim your free YuMOVE discount code
To claim your free YuMOVE discount code, start by clicking the 'Get discount code' icon and copy your free discount code.
Head over to the YuMOVE website and add all the items that you want to purchase to your basket.
Confirm your order and click the 'Secure checkout icon'.
Paste your free discount code in the empty discount code box and apply.
Finish your order by filling in your contact information, shipping and payment details.
More dogs brands similar to YuMOVE
About YuMOVE
YuMOVE is a company that focuses on fostering the health of pets. Pets also deserve to live a fulfilling life, one that is not filled with obstacles. The company makes the best joint support products globally. And by using ActivEase Green Lipped Mussels, not only is the health of your pet safeguarded, but it also enjoys a long and fulfilling life. All YuMOVE products are sustainably sourced from New Zealand bays. The cutting-edge extraction methods also ensure that the most effective Omega 3 concentration is obtained which in turn enables the pets to run, walk, play, climb and even jump to their heart's content.
YuMOVE Delivery
Your YuMOVE order will be delivered as soon as possible. The company dispatches orders within 3-5 working days, provided the product is in stock. Orders are dispatched every day, apart from weekends. To ensure you get your order on time, the company uses different courier services including Royal Mail Tracked, Royal Mail First Class and DPD. The type of carriage used depends on the size as well as the weight of the order. All parcels to Mainland UK and Northern Ireland are delivered for free. Currently, YuMOVE does not deliver to locations outside Northern Ireland and UK Mainland.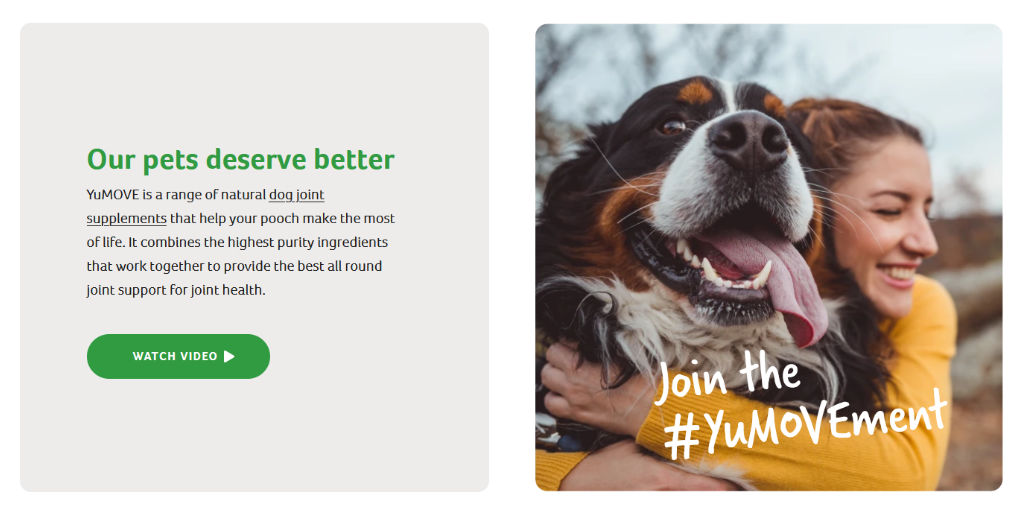 YuMOVE Returns Policy
YuMOVE accepts order cancellations and returns made within 28 days of delivery. If you wish to return your YuMOVE deliveries, please reach out to the customer care team via call on 01462 416866 and provide personal information as well as your order details. You can also reach the team via email at hello@yumove.com. The company will not cater to the cost of the returns unless the products are misdescribed on the company website, are faulty or the cancellation is due to a fault on the YuMOVE team. YuMOVE will refund you on the original payment method 5-10 days after the returns are received.
YuMOVE FAQs
What is YuMOVE?
YuMOVE is an entity that ensures all pets live a fulfilling life by providing essential supplements. YuMOVE products help pets walk, climb, play, run, play and jump as much as they like without any injuries or body ailments.
How long does YuMOVE take to work?
While most YuMOVE supplements take as little as 4 weeks to show results, please allow for days to experience full benefits. If you do not see any changes within 60-days, please contact the company for a full back money guarantee.
Does YuMOVE offer tablets for both cats and dogs?
Yes. YuMOVE has capsules for both cats and dogs depending on your pet's needs.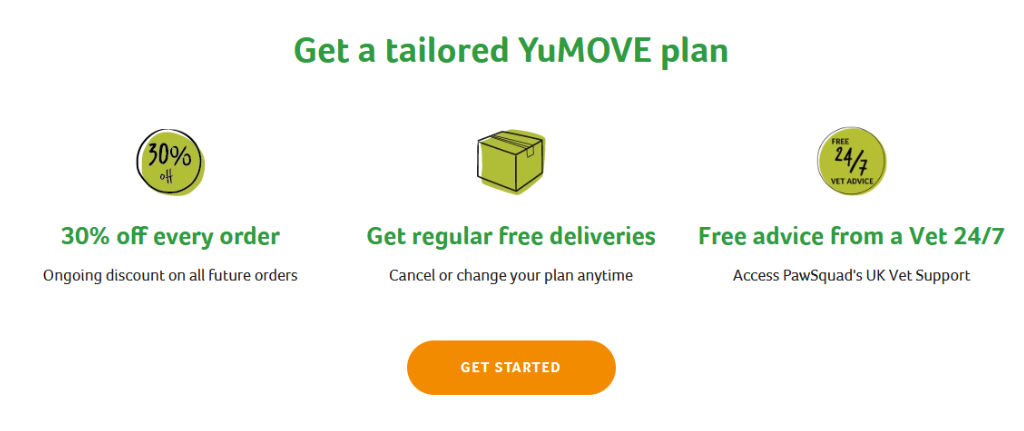 What's the difference between YuMOVE, YuMOVE PLUS and YuMOVE ADVANCE 360?
YuMOVE is a wide range of pet supplements that help improve the quality of a pet's life.
YuMOVE Plus is the perfect supplement for senior dogs that have started displaying stiffness signs. If you notice that the dog is slower or needs to rest after a short walk, then the joints could have started to stiffen. The YuMOVE Plus has a 20% extra ActivEase Green Lipped Mussel and also has additional ingredients such as N-Acetyl D-glucosamine which are perfect for stiff joints.
YuMOVE Advance 360 is recommended as a wider care plan for dogs that are under the supervision of a vet. It helps improve stiffness. While it contains essential nutrients, it should be used under the supervision of a qualified vet.
Does YuMOVE offer products for senior dogs?
Yes. YuMOVE offers products for senior dogs. The YuMOVE Daily Bites Senior Dogs is a perfect supplement that helps lubricate and cushion joints. This promotes mobility for senior dogs.  
Can I get horse supplements at YuMOVE?
Yes. You can either get the YuMOVE Horse or YuMOVE Plus for horses. These offer joint support for horses at different strengths. For premium and double-strength joint support, the YuMOVE Plus for horses will work perfectly.
Does YuMOVE offer supplements for humans?
Yes. While ensuring your pet has optimal joint health, you can also pick joint supplements that will enable you to maintain flexible and healthy joints.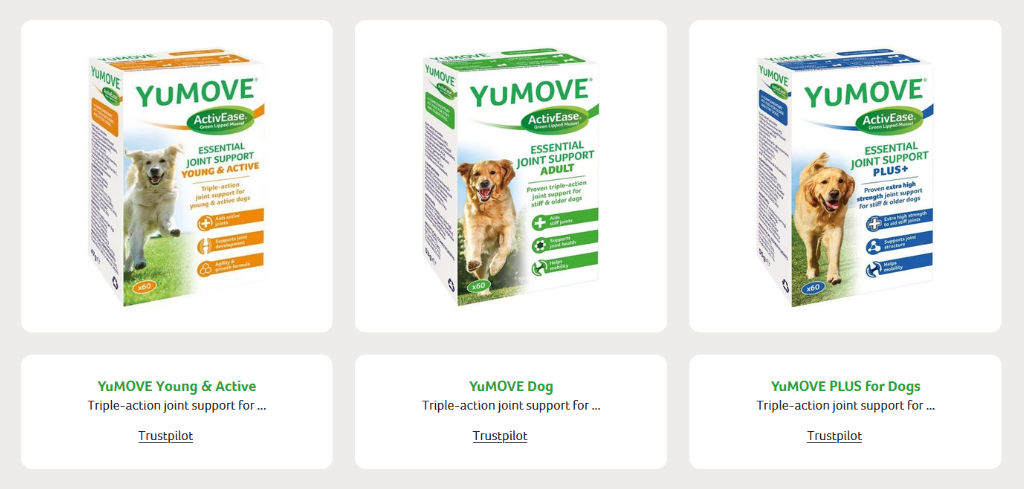 How can I contact YuMOVE?
To get some supplements, reach the YuMOVE team via email at hello@yumove.com or call +44 (0) 1462 416 866.
YuMOVE Reviews
YuMOVE has an excellent rating of 4.8 among 29,242 reviews on Trustpilot. Pet owners find the supplements very functional for the pet's health. The delivery process is also seamless not to forget the fantastic customer service. 
Our YuMOVE referral codes can offer significant savings when making a new purchase.We update our promotional codes frequently, so make sure to check back before making your purchase.
Check out the latest YuMOVE referral codes to make huge savings. At Newbie Deals, we actively seek out the best offers for our readers to ensure you make significant savings. If YuMOVEv offer a refer a friend program, we'll publish it. If they offer a discount code, we'll show it. If they have an exclusive offer, you got it, we'll bring it to you. By shopping with Newbie Deals and taking advantage of our YuMOVE referral codes, you can ensure you get the best deal in town.
Why Use a YuMOVE Referral Code?
Simply put, it can save you money, and who doesn't like making savings? With Newbie Deals, you can save up to 30% on your next YuMOVE purchase, by simply using our links. When you use our referral codes(or refer a friend scheme) nothing else changes other than the price you pay, it really is as simple as click, buy and save.